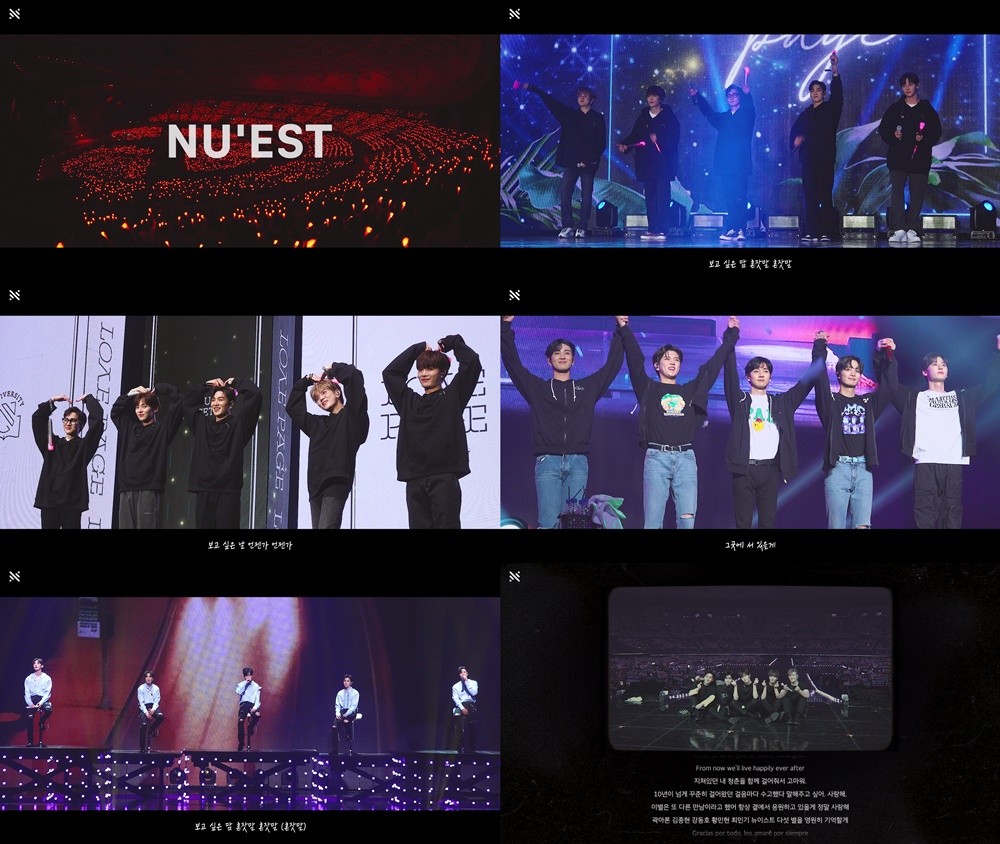 Nu'est had successfully ended their ten-year long promotions as a group, on a good note.
NU'EST had uploaded a video to their social media page on March 22nd. The video in question was titled "Nu'est with Love-Story book Spring, Again." The video is an emotional assemblage of the moments of Nu'est throughout the years.
The video started off with the group's debut track, "Face" from 2012. It even included the music video for the special title track, "Spring, Again."
Fans can be heard singing along to the tune. A library of previous behind-the-scene clips from meet-and-greets to footages of the group's exclusive concerts were all included. It was an emotional roller coaster ride to experience.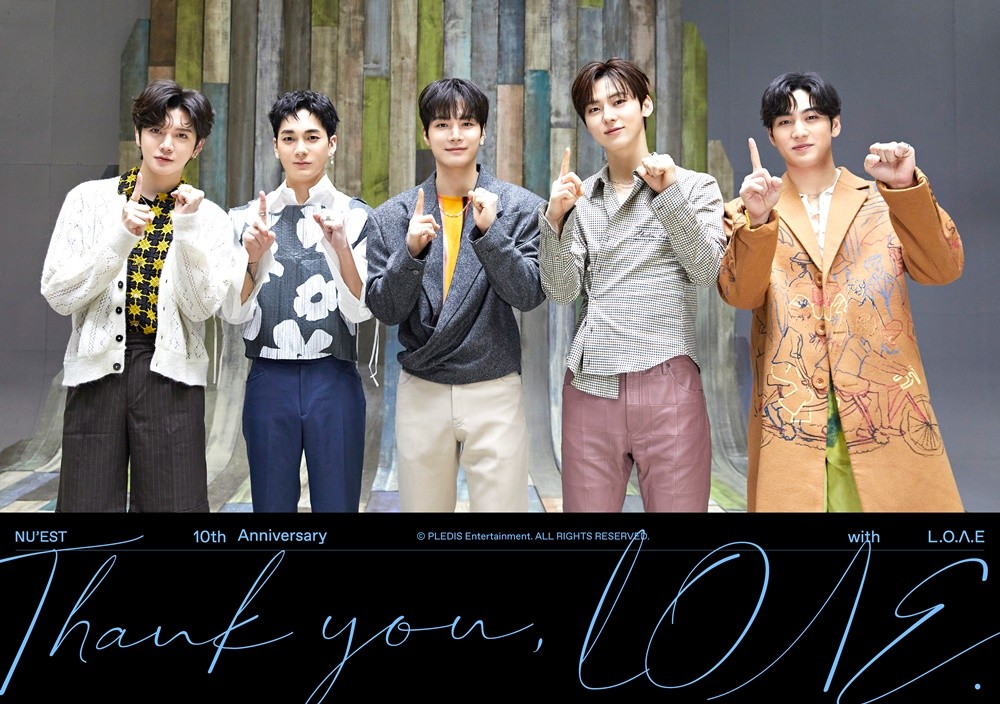 The video also ended on a sentimental note. Nu'est proceeds to say "This was Nu'est. Thank You" and tugged at the heartstrings of fans as the group sent their warm wishes. The collection is bittersweet as it's filled with the passion and love from the fans over the last ten years.
Nu'est had recently released their last album, "Needle and Bubble" on March 15th. The title track, "Spring, Again" had soared to the top of domestic music charts, ultimately clinching the #1 rank on the Bugs charts. The album as a whole managed to be rank in the charts as well.
Nu'est has officially ended their last promotions together as a group with the best album, looking back on the 10 years of activity. Pledis Entertainment commented, "Please look forward to the future of JR, Aron, Baekho, Minhyun, and Ren."
<Photo credits=Pledis Entertainment>
<Translated by=Justina Kim(Dispatch)>