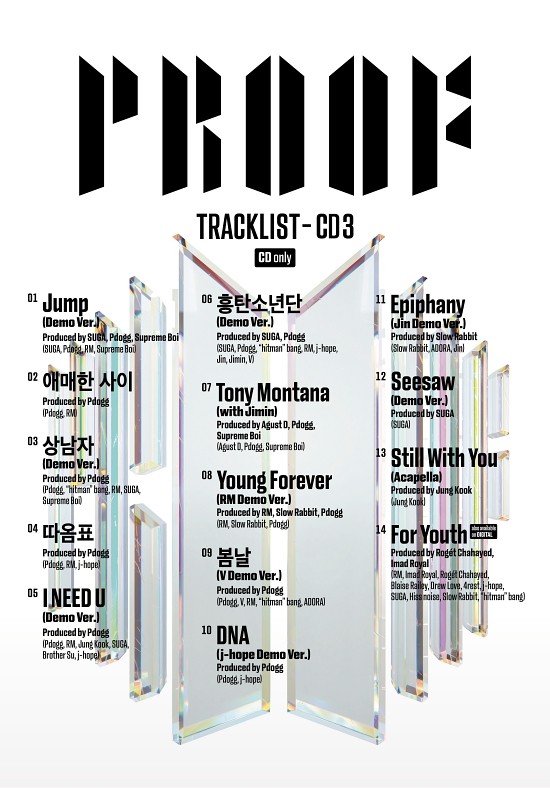 "The fandom song, For Youth, an unreleased track, and a demo."
BTS released their third CD track list for their upcoming album, "Proof" on May 11th through their official social media page. The CD contains a total of fourteen songs.
The third CD includes new tracks called "Young Love" and "Quotation Mark." Both songs are said to have been made in the past, but is being revealed to the public for the r=first time.
"Tony Montana", the title track for Suga's mixtape is also included. The 2016 version with Jimin sung at a meet-and-greet is the version to be featured.
The acapella version of Jungkook's personally written tune, "Still With You" is also one of the songs on the list. Other songs such as "Jump", "Boy in Luv", and "I Need You" are also included.
The last song to be revealed is the fandom song, "For Youth." The track is a profession of love from the members to the fans.
The upcoming album is an anthology album of the history on the group for nine years. BTS previously revealed the track list for the first two CDs.
The first CD was full of title tracks from their previous albums. The second CD included individual and unit songs.
BTS will release "Proof" on June 10th. A total of three title tracks will be released.
<Photo credits=Big Hit Music>
<Translated by=Justina Kim(Dispatch)>