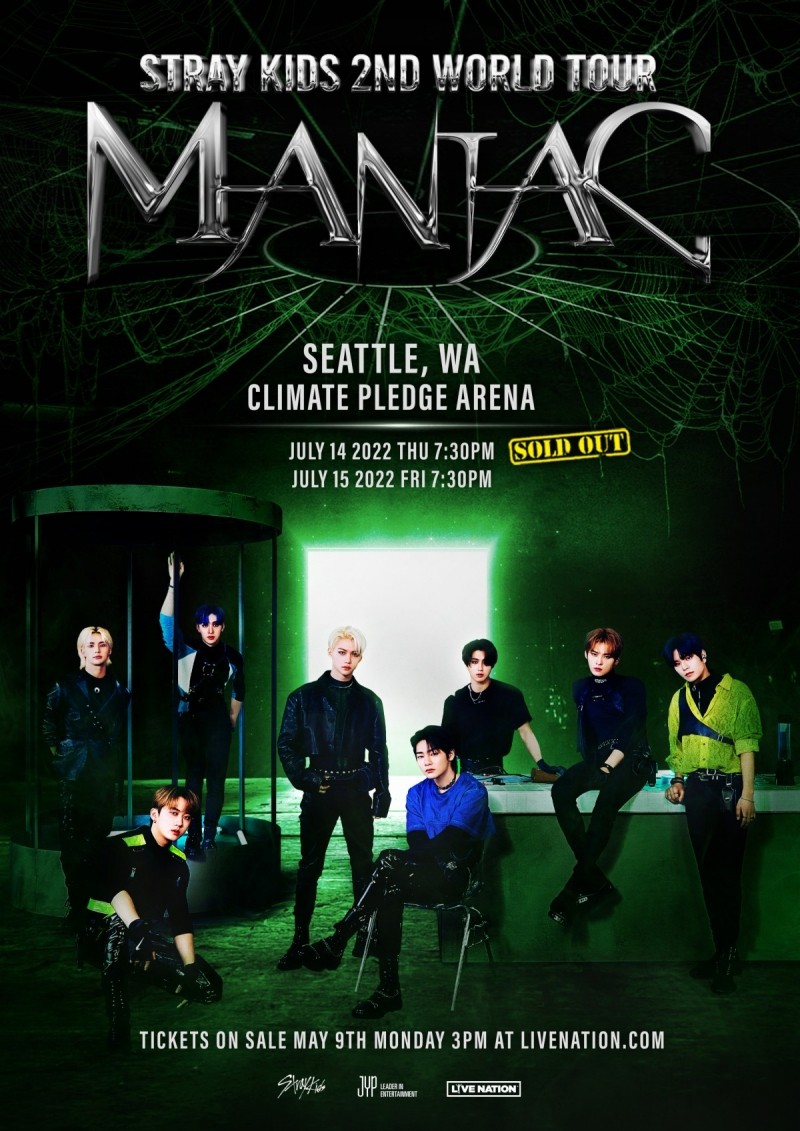 "Sold out, one after the other."
Stray Kids completely sold out on their second North American tour.
The group had plans to open a 7th venue for their 2nd world tour, "MANIAC."
The North American tour tickets were sold out within a short time span. As a result, two more concerts, in Los Angeles and Newark have been added.
The newly added concerts have also been sold out, leading for an addition in Seattle and two in Anaheim.
The concerts will be held next month on the 28th(KST) and the 29th starting from Newark, July 1st in Chicago, July 3rd in Atlanta, July 6th in Fort Worth, and July 9th and 10th in Los Angeles.
July 12th in Oakland, July 14th and 15th in Seattle, July 19th and 20th in Anaheim, touring a total of eight cities for a total of twelve times.
The tour comes as a first in two years and five months, the last being "District: Unlock."
Stray Kids are expected to showcase their outstanding performances, one of them being Billboard #1 ranking, "Maniac."
Stray Kids will be performing in Kobe, Japan on June 11th and 12th, and in Tokyo on June 18th and 19th.
<Photo credits=JYP Entertainment>
<Translated by=Justina Kim(Dispatch)>