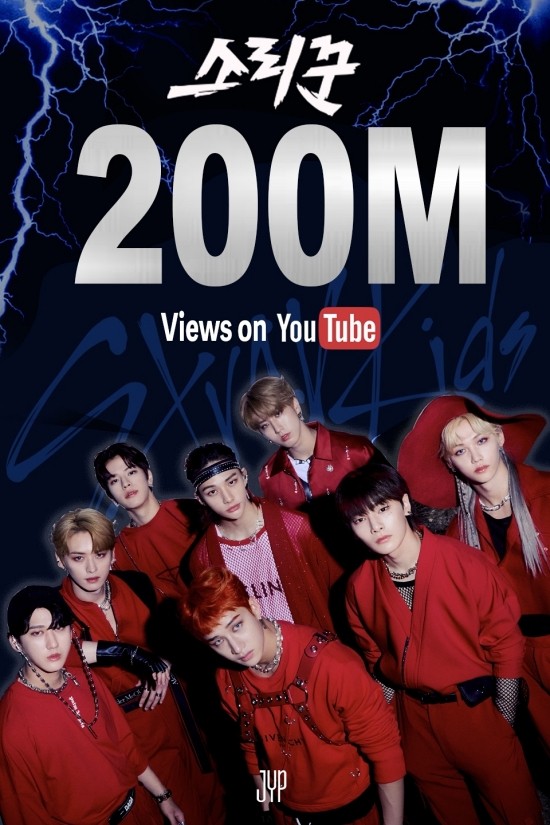 Stray Kids' hit track, "Thunderous" music video has accumulated 200 million views
Stray Kids' "Thunderous" has been watched a total of 200 million times as of May 11th, 9pm(KST). The music video is the second of the group's songs to have done so.
"Thunderous" is the title track of Stray Kids' "NOEASY" album, released in August of last year. The song was a depiction of the groups' feelings regarding confidence and dismissing public opinion.
The music video was eye catching, as it merged cultural and modern aspects.
Stray Kids' "Back Door" is also another track to have garnered 200 million views. "MIROH" and "My Pace" had also surpassed 100 million views.
Stray Kids are gearing up for concerts in Kobe, Japan on June 11th and 12th, and the 18th and 19th in Tokyo for their 2nd world tour, "MANIAC."
<Photo credits=JYP Entertainment>
<Translated by=Justina Kim(Dispatch)>