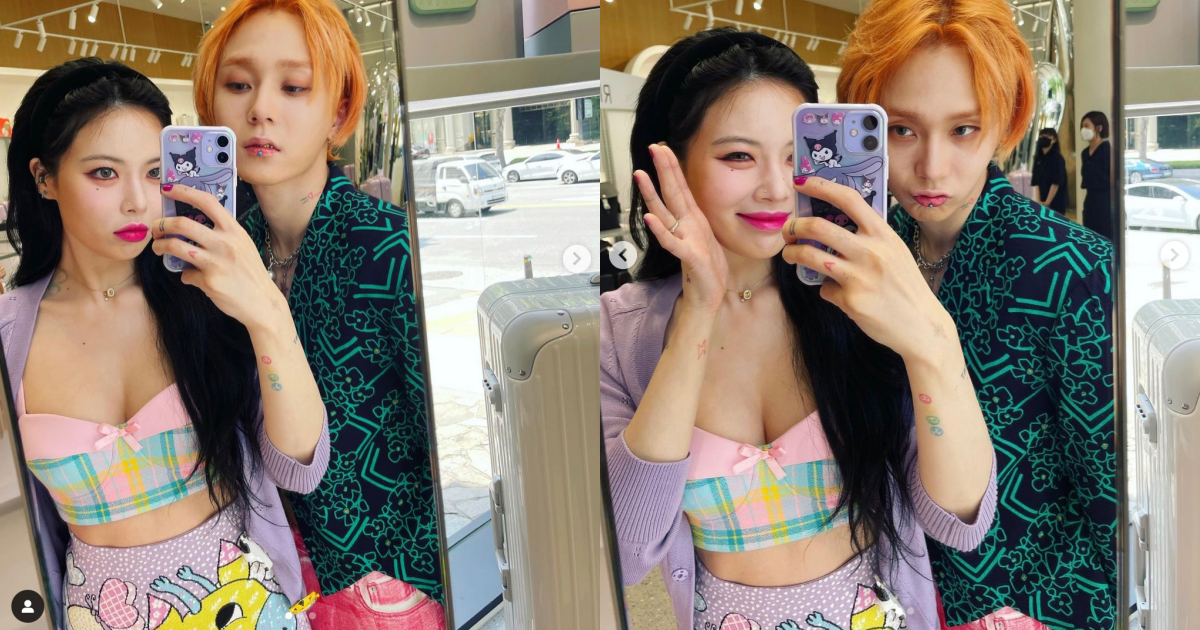 K-Pop singer HyunA revealed two photos on her Instagram yesterday with a heart emoji.
In the photos, HyunA and fiancé Dawn posed in front of a mirror, where HyunA showed off her hot figure in a crop top and purple cardigan. Not only was she showing off her cute tattoos but also her sweet smile.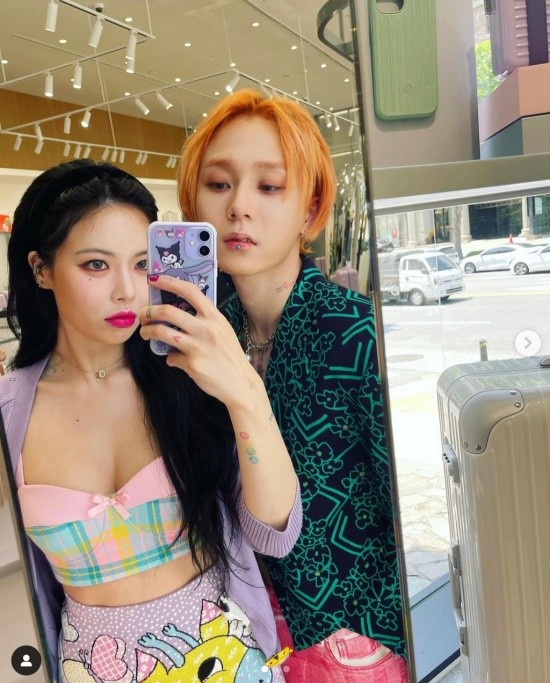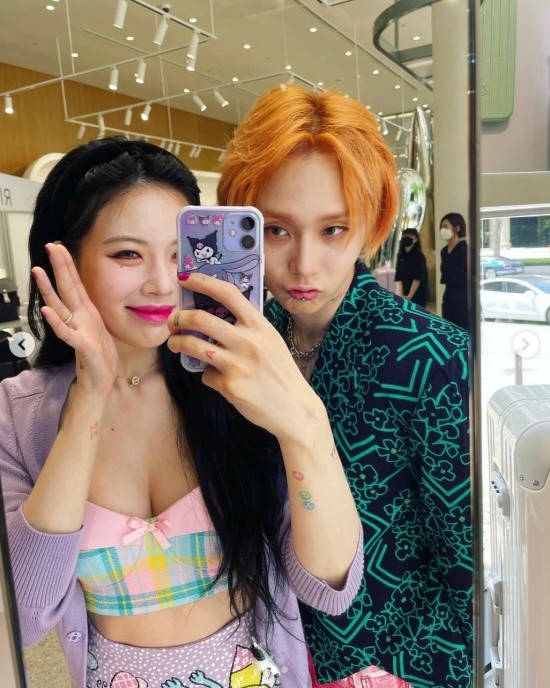 Fans remarked on the couple's photos leaving positive comments such as "the two are such a good match", "they are so cute" and "HyunA's top is really trendy."
The K-Pop couple have been open about their relationship to the public for a while now, and they enjoy sharing daily photos of themselves via their Instagram accounts to keep their fans happy.