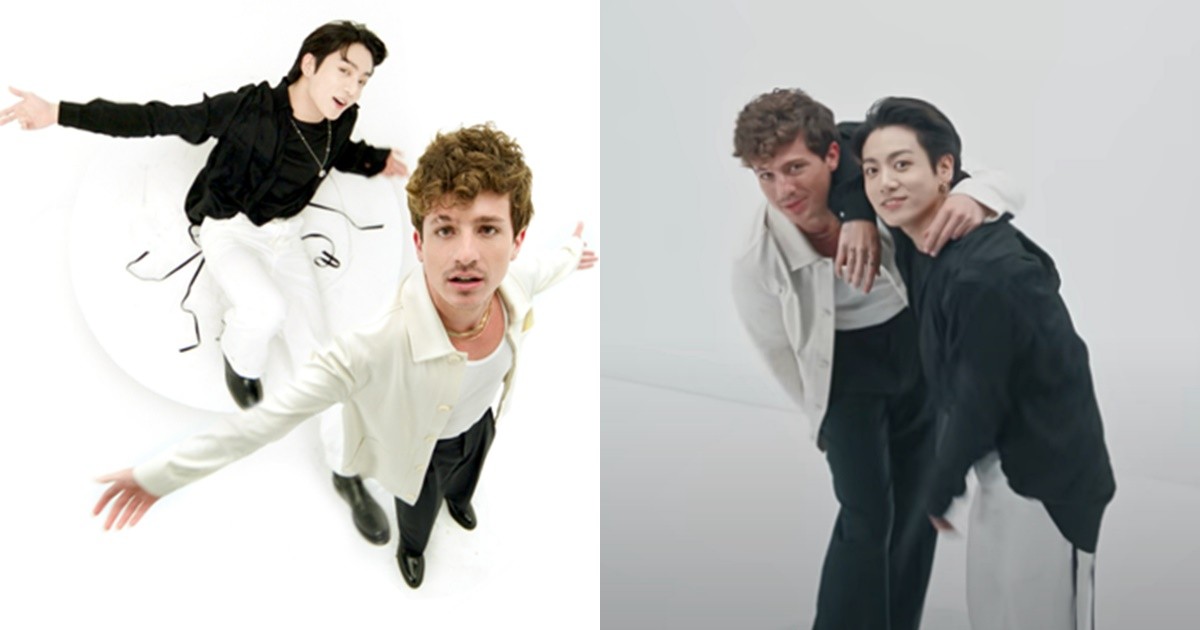 Jungkook of 'BTS' took first place in the US Billboard voting for his collaboration song with Charlie Puth.
Billboard held a poll for 'New Song of the Week' on the 24th (local time). On the 26th, the results were announced, "Jungkook and Charlie Puth's 'Left and Right' ranked first."
Billboard's side focused on the resulting figures. "'Left and Right' recorded more than 81% of the votes," he pointed out. It was emphasized that the song was chosen by music fans around the world.
He also added lyrics on the review. "Memories follow me left and right/ I can feel you over here/ I can feel you over here/ You take up every corner of my mind), etc.
Taylor Swift took second place in the vote. It was followed by 'Carolina' (Where The Crawdads Sing - Video Edition). A total of more than 15% of the votes were obtained.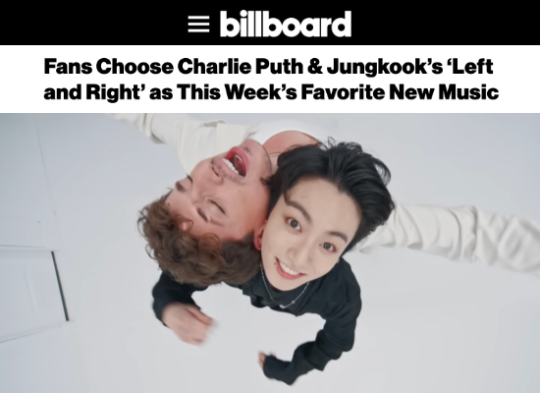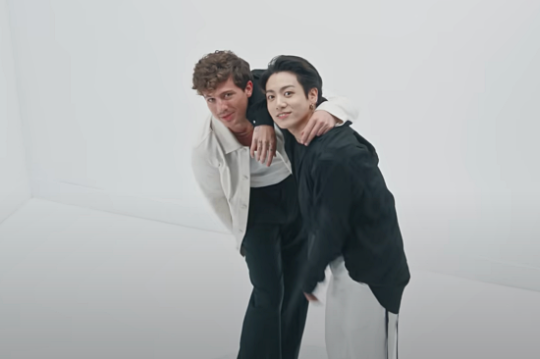 'Left and Right' is a pop genre song with a funky sensibility. Produced by Charlie Puth himself. The charming vocals of Jungkook and Charlie Puth are melted into a bright and cool melody.
Upon its release on the 24th, it captured the world music charts at the same time. It debuted at No. 1 in the global top song on Spotify, the world's largest music platform. They showed off their unrivaled album power.
Jungkook and Charlie Puth topped the iTunes 'Top Songs' chart in 102 countries/regions on iTunes as of the 29th. It topped the iTunes Song Chart for 4 days in a row.
Not only this. Immediately after its release, 'Left and Right' entered the top spot on real-time charts such as Melon and Bugs on domestic music sites. It also topped the Japanese Line Music Chart.
The music video is also hot. It surpassed 10 million views within 12 hours of its release. It climbed to the top of YouTube's trending music charts in many countries. As of 10 am on the 30th, it has surpassed 48.11 million.