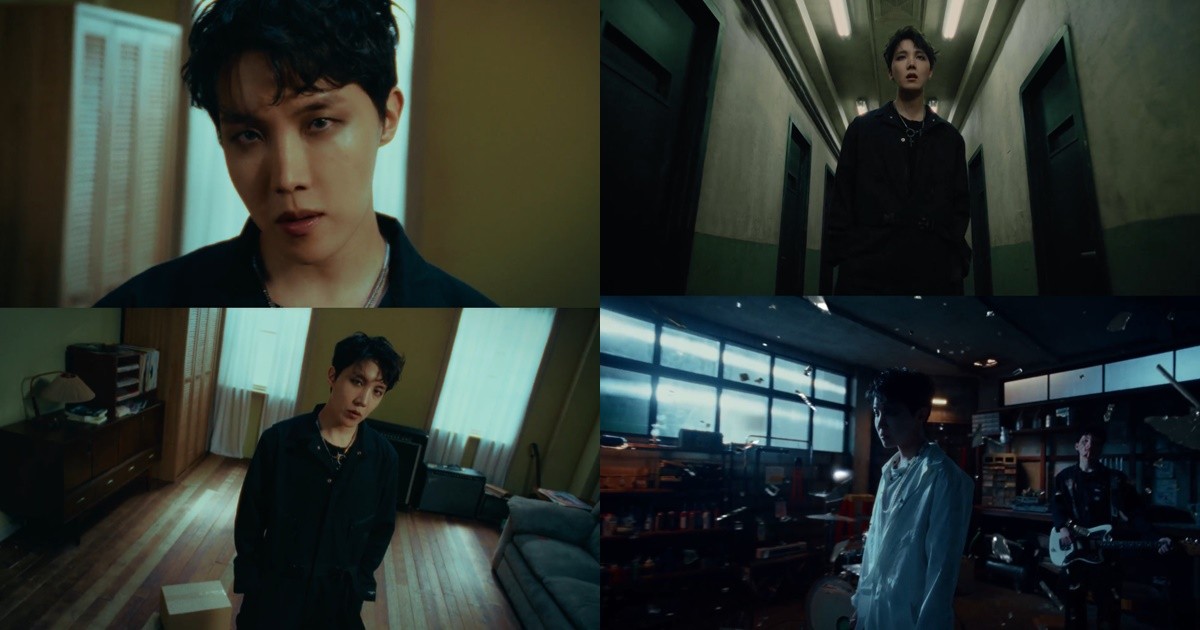 J-Hope uploaded the music video for the pre-release song 'MORE' of his solo album 'Jack In The Box' on the official YouTube channel at 1 pm on the 1st. In the music video, J-Hope's new charm was added to the intense and dynamic direction and meaningful scenes, making it impossible to take your eyes off of it.
The music video for 'MORE', which starts with J-Hope opening a box handed to him by someone, has a dark and intense feeling overall. Wearing 'black' and 'white' costumes and props with the motif of Pierrot, J-Hope sings in various rooms. At the same time expressing the opposite image of black and white, J-Hope's unique passion and visual beauty that reveals various aspects attracts attention.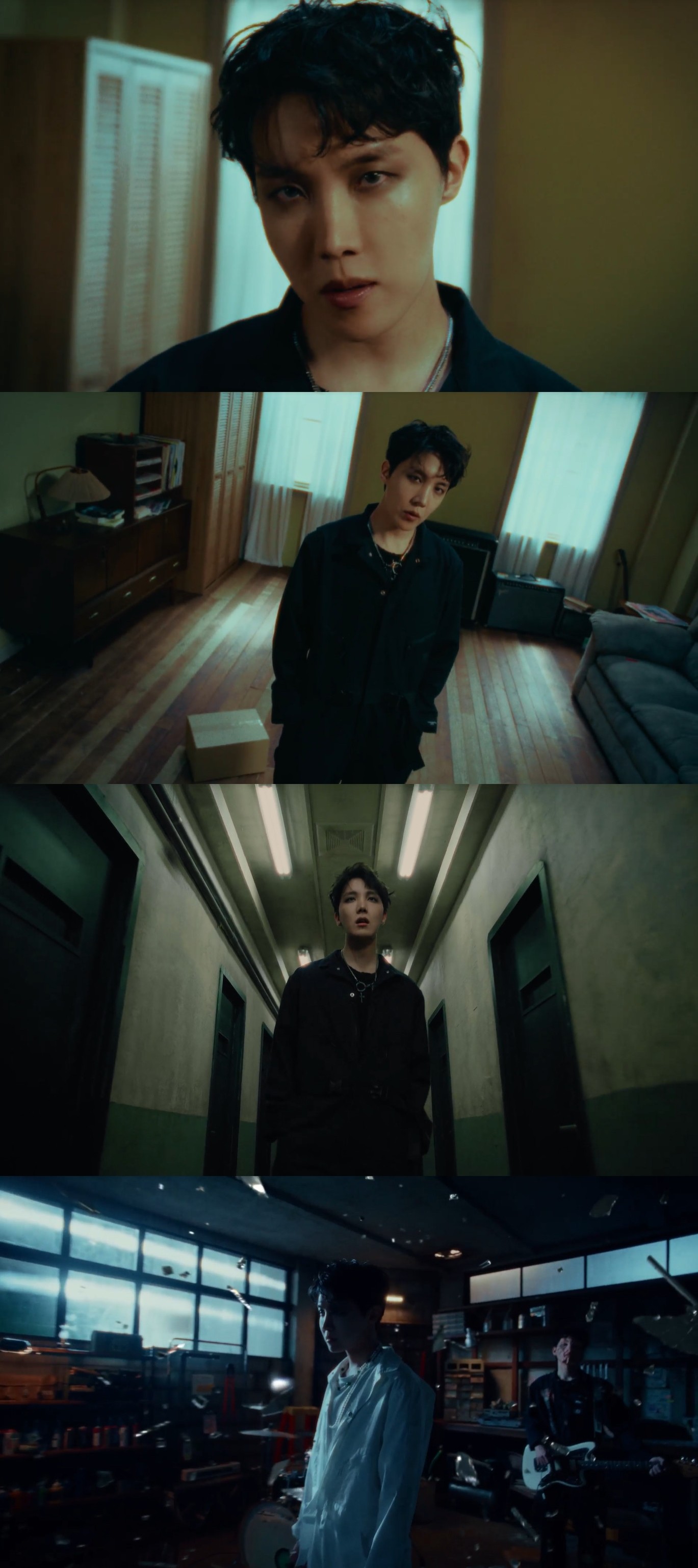 The music video for 'MORE' is set in the box of the album title 'Jack In The Box'. The 'box' expresses J-Hope's inner side, and when the box is opened, J-Hope's passion and colorful appearance are revealed. The rooms appearing in the hallway scene symbolize J-Hope's ego, and J-Hope exudes a different charm as he goes to and from the room. In this process, scene changes using different angles make J-Hope's new look stand out.
In the midst of meaningful scenes, J-Hope sang along with the band's performance, further enhancing the charm of the song, and enhanced the perfection of the music video with extraordinary charisma. The final scene of the music video, which shows J-Hope closing the box, suggests that the room was a box.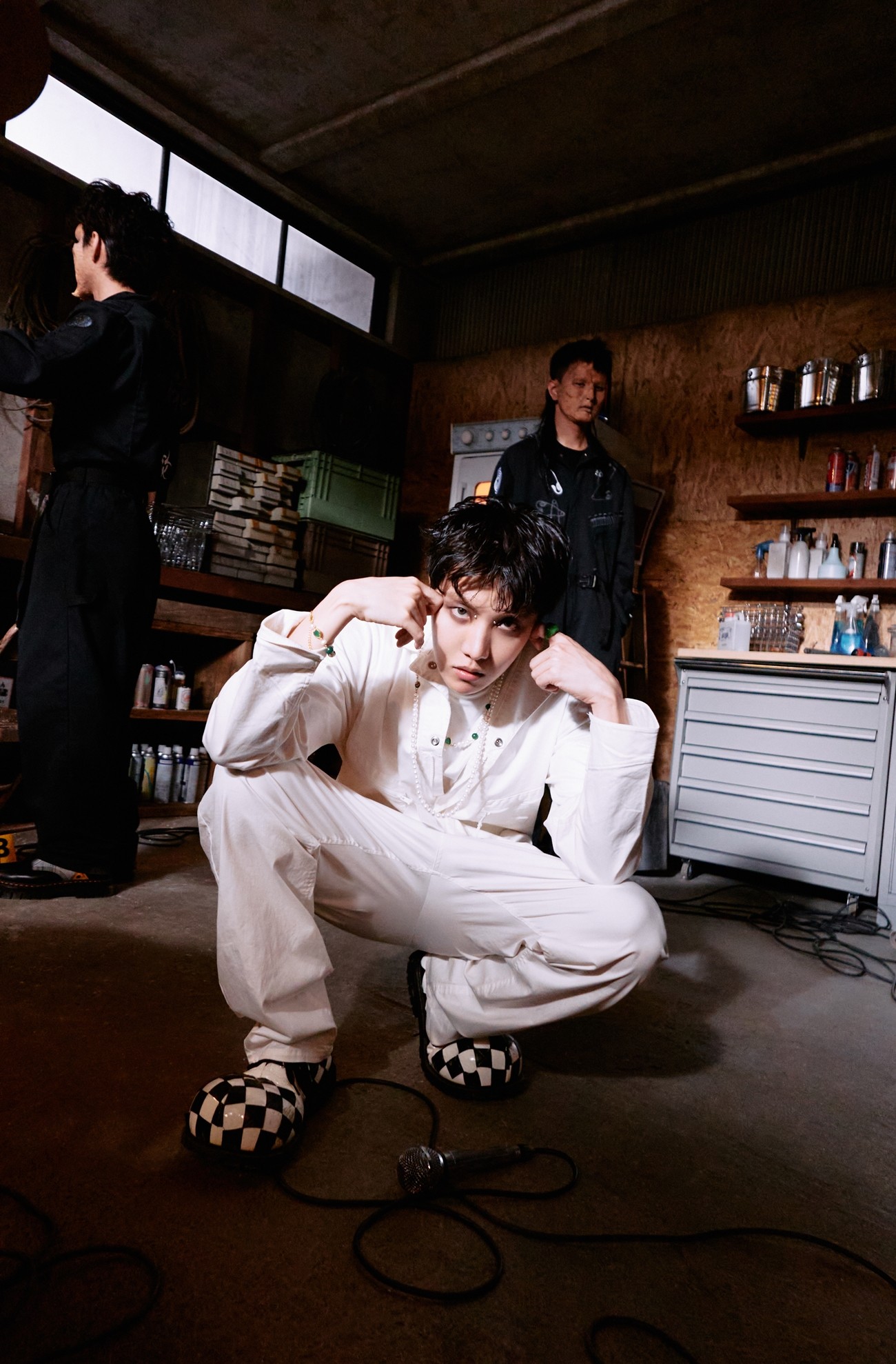 J-Hope's solo album 'Jack In The Box' contains his concerns and passion for the road ahead by breaking the mold so far. This song deals with the flames of passion, ambition, and greed burning inside the box, and contains J-Hope's bold aspiration and pure passion, "I want to show various sides of myself."
'MORE' is an old school hip-hop genre with strong drum beats and guitar sounds, and J-Hope's unique rhythmic flow and shouting are the highlight.
Meanwhile, following the pre-released songs, J-Hope will release all the songs from his solo album 'Jack In The Box' on the 15th.