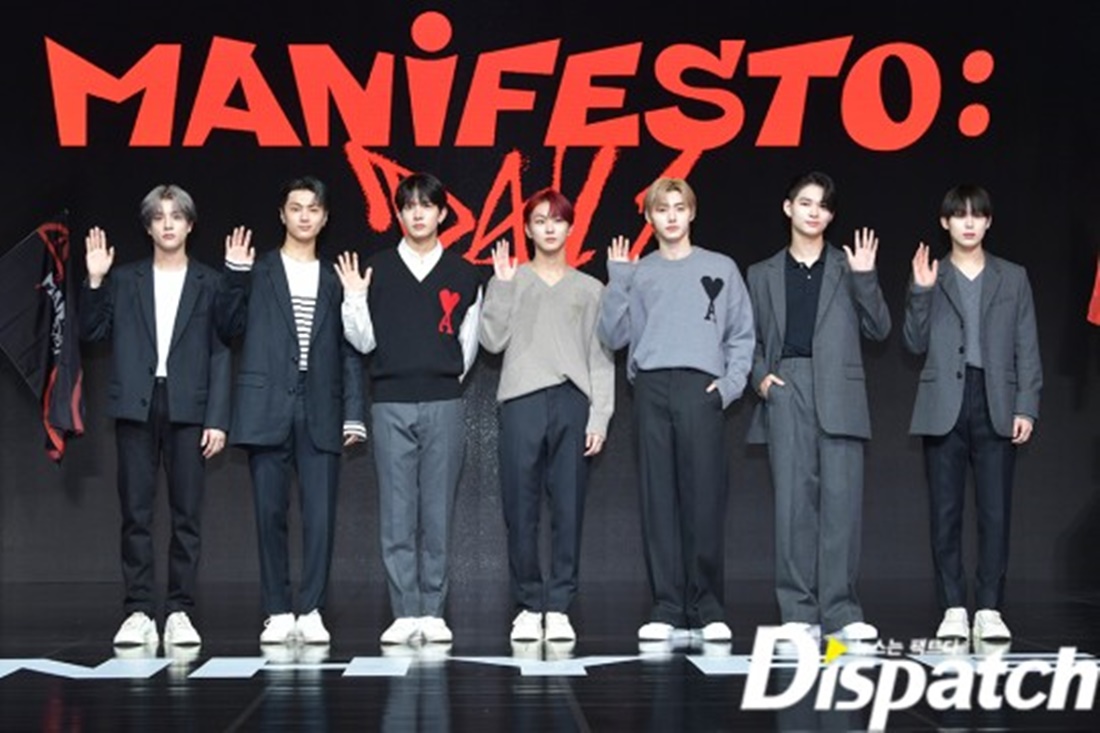 'ENHYPEN' is a group that has been walking on a solid road since their debut. Debut album reached Million Seller (DIMENSION: DILEMMA), then Half Million Seller (DIMENSION: ANSWER).
But it wasn't all happy, there was a lot of burden and pressure. "Is this really a result of our ability?", "How should we proceed in the next step?" They asked and thought about it.
And decided, that they will prove themself worthy of being loved and move forward.
On the 4th, ENHYPEN held a media showcase for their 3rd mini album 'MANIFESTO: DAY 1' at the Centennial Memorial Hall of Yonsei University's Sinchon Campus in Seodaemun-gu, Seoul.
Sunoo said, "This is a comeback after 6 months. It was the longest break we had. We prepared really hard for this album. Please look forward to it," he said confidently.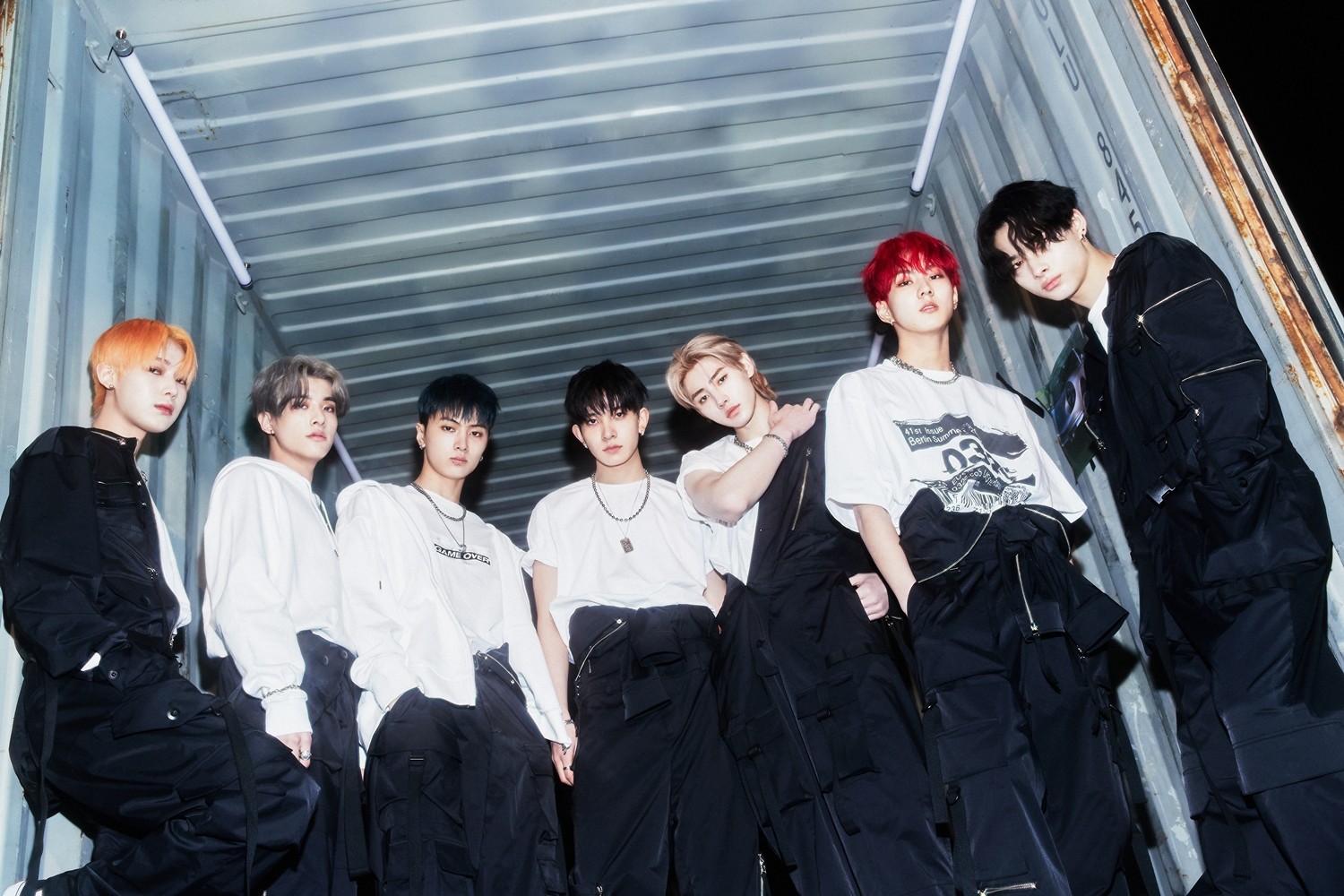 A total of 6 songs were prepared for the new album. 'Walk the Line', 'Future Perfect' (Pass the Mic), 'ParadoXXX Invasion', 'TFW', 'Shout Out', and 'Foreshadow'.
The title song is 'Future Perfect' (Pass the Mic). They tried a new genre. Chicago Drill. ENHYPEN presents a dark, rough, and different hip-hop.
Jay said, "It felt new because it was an unfamiliar genre. But it was a very strange feeling. So, we listened to a lot of Chicago drill genre and tried hard to show the color of ENHYPEN."
The lyrics contain the strong determination of the members. The boys are unwavering in the chaotic world and search for answers on their own. Holding a microphone, they declare to their generation, "We will move forward first, so let's go together."
Jay said, "There is also a heroic psychology. Aren't heroes growing in hardships? We also proved our skills after growing pains and expressed our desire to lead a generation of our peers with that power."
A strong transformation stands out. ENHYPEN digested the image of a rebel. In the music video, the concept of 'Kid Gang' showed a lot of enthusiasm and momentum. They also tried rapping for the first time.
Heeseung said, "I think this album is 'growth' in one word. It means that we will expand the meaning of connection and give out more diverse voices."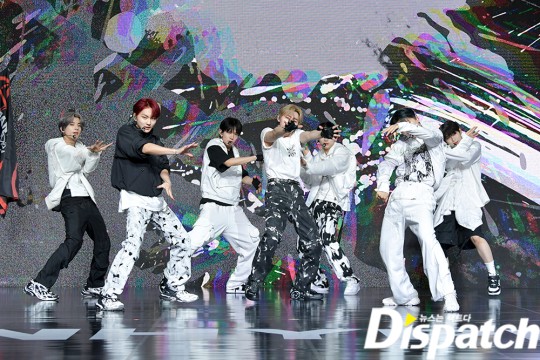 As it was a rough genre, the performance was even more powerful. ENHYPEN further upgraded the perfect group dance. Sunoo said, "It was hard from the first day of choreography practice. The only answer was to keep trying."
Jungwon said, "It's a song that goes on without a break. He said, "Comparing to the previous songs, the difficulty level is about 8.5. But when it's finished, it's really cool."
The amount of practice of the members was enough to be recognized by Chairman Bang Si-hyuk. Sunoo said, "PD Bang Shi-hyuk saw our practice video and for the first time in our group message room, 'You guys are really working hard. I can see the passion," he said. It was a great motivator."
The members performed the stage of 'Future Perfect' (Pass the Mic) on this day. They appeared with a street look. While moving around without a break, they performed a perfect choreography. Their live was perfect with hard chorography.
The point choreography is a microphone dance. In the performance, they hit the mic as if they were actually doing a sound test and checked the mic while looking at his mouth.
Sunghoon said, "I emphasized the team's strong point of choreography" and "We completed an intuitive performance using microphones such as 'mic up dance', 'mic checking dance', and 'pass the mic dance'".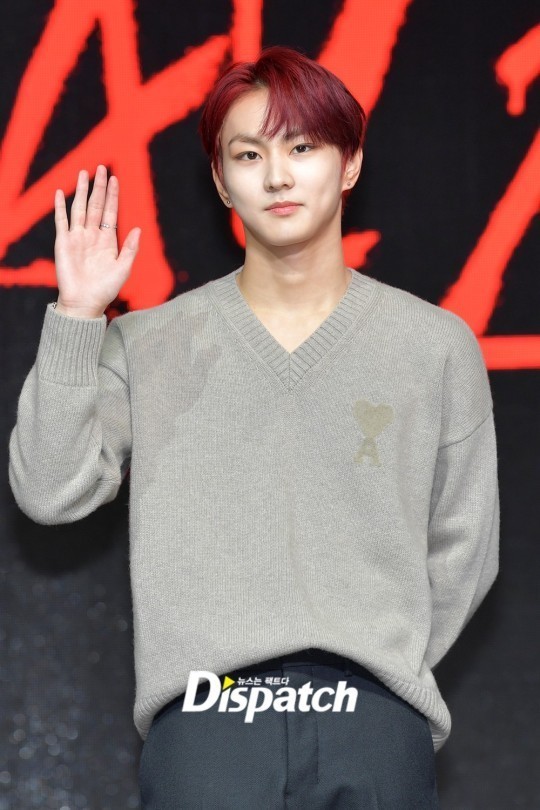 "Jungwon"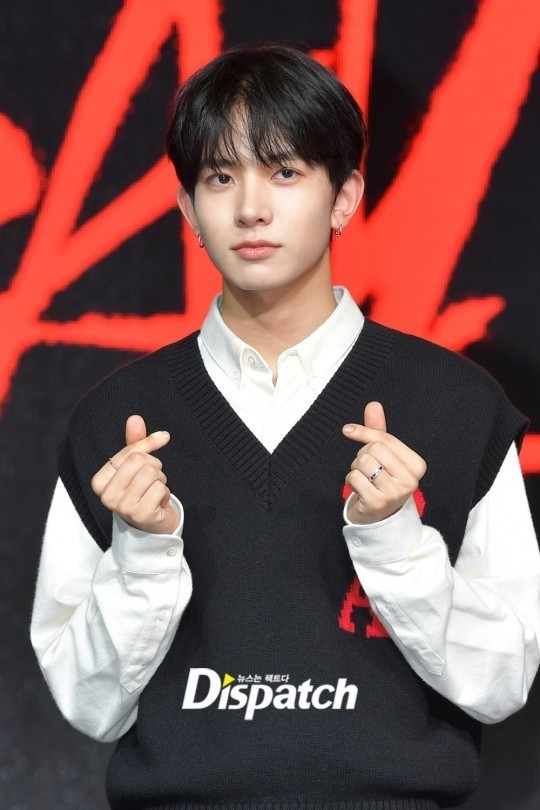 "Heeseung"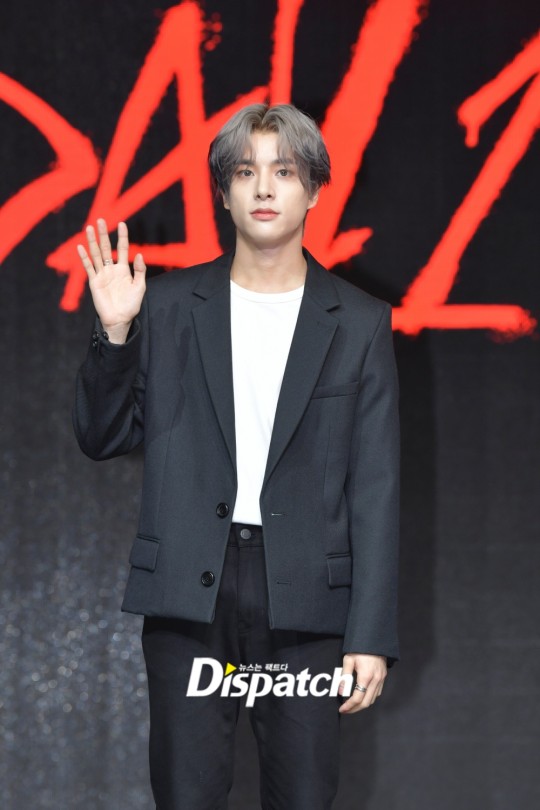 "Jake"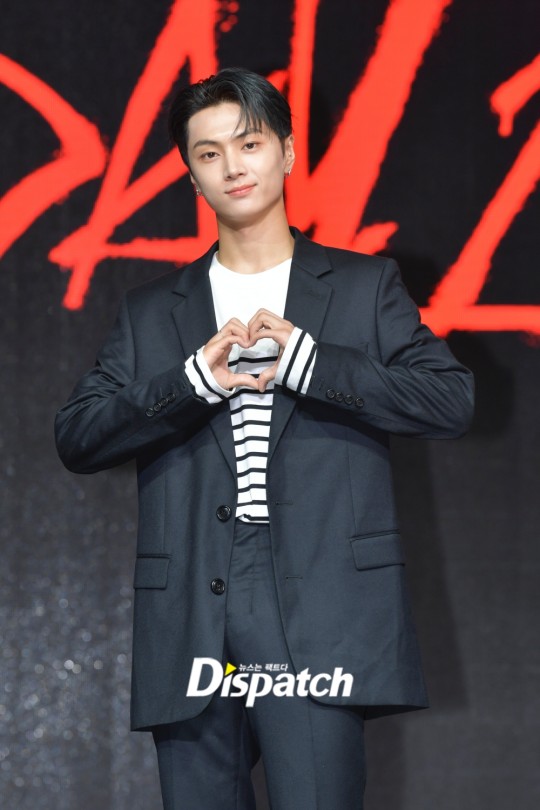 "Jay"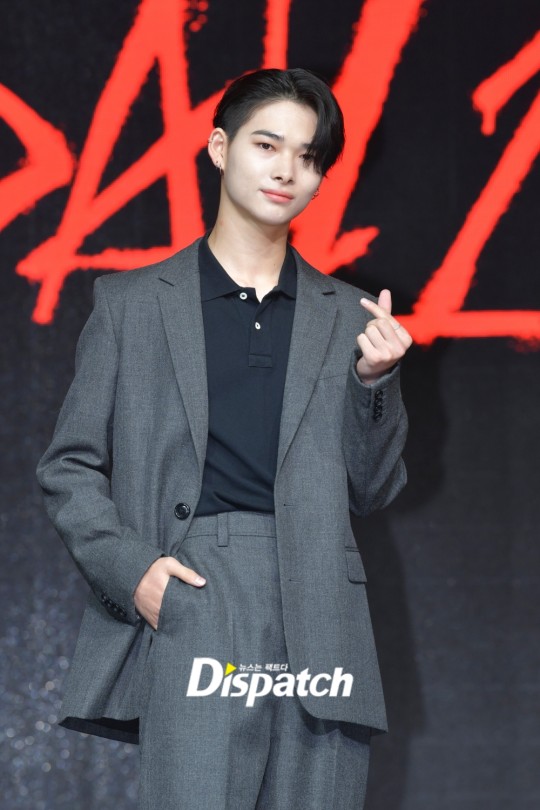 "Ni-Ki"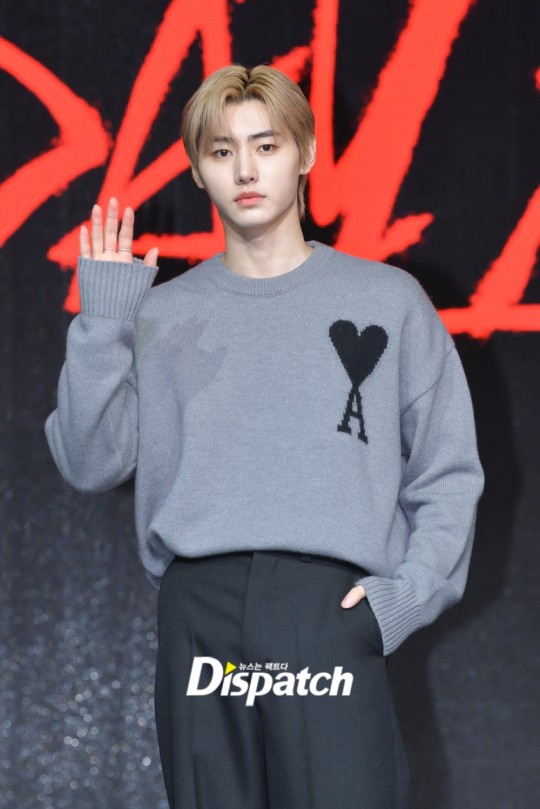 "Sunghoon"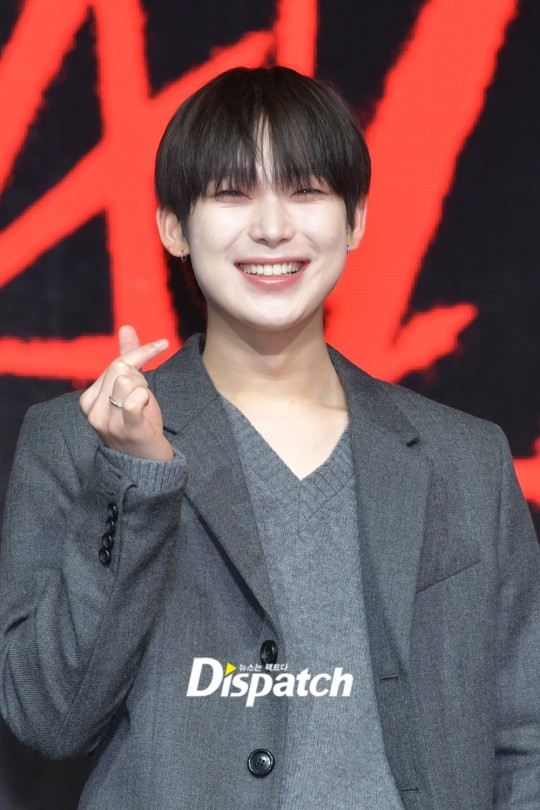 "Sunoo"
What has grown more than anything else is their story. As soon as ENHYPEN debuted, it achieved a million-seller. They quickly established themselves as a global rising star.
But it was also a lot of pressure. Jungwon said, "We've got the million-seller title within a year of our debut. It would be a lie if I said it wasn't a burden," he said.
He continued, "I decided to think of such a burden in a positive way. He said, "I will prove myself to be a team that ENHYPEN is like," he said.
Above all, the ENGENE (fandom name) was the biggest driving force. ENHYPEN debuted during the pandemic period (2020). Therefore, this is the first time they have met fans on a music show.
Ni-Ki said, "We recently performed at a K-pop concert in Germany. The shouts that you can feel offline are really different," he said.
The first world tour is also ahead in September. Jay said, "I also went on a field trip to Seventeen's concerts. I was more excited to watch them as a fan".
Jake said, "I've been to fan meetings, but there were a lot of restrictions due to the COVID-19. For this time, I want to do something fun with our fans".
Finally, the members said, "It was difficult while preparing, but we worked hard while thinking about the ENGENE. We will continue work hard so please cheer for us."
Meanwhile, ENHYPEN will release a new album on major music sites at 6 pm today. At 8 pm, a comeback show will be held on Mnet and M2 YouTube channels.