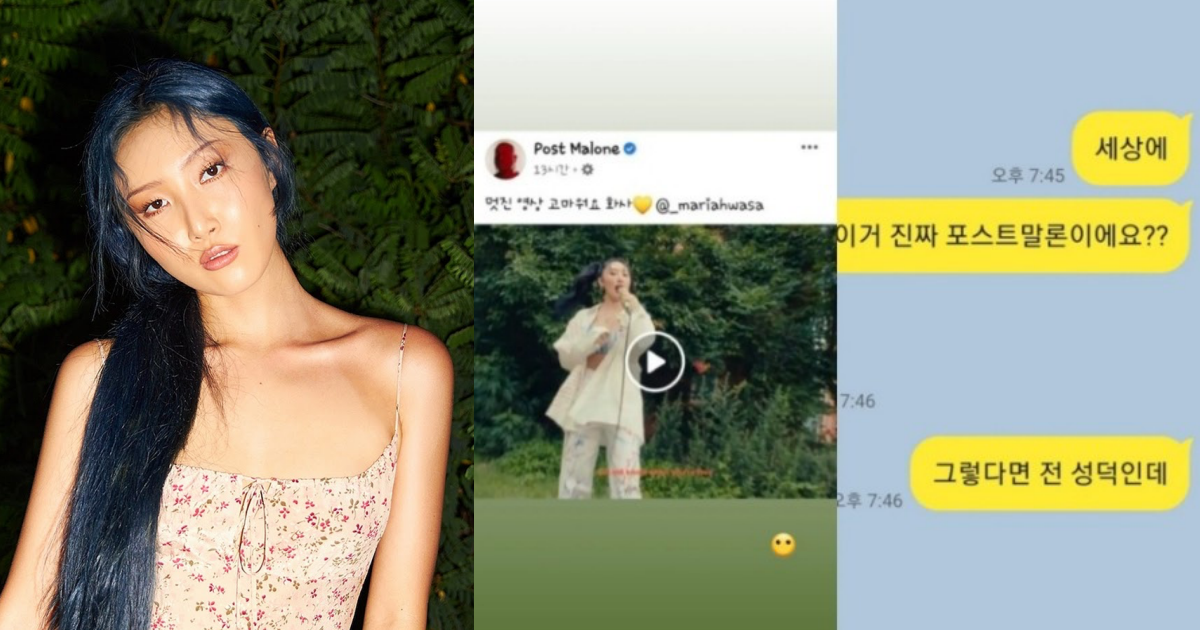 On August 4th, Mamamoo's Hwasa posted a screenshot of singer Post Malone's Facebook repost of her cover video of his track "I Like You." In the post, American singer-songwriter and hip-hop artist Post Malone had written in Korean "Thank you for the amazing video Hwasa💛" and tagged Hwasa's Instagram ID.
Alongside with this, Hwasa responded with a speechless emoji, and further revealed a message she shared with an acquaintance. In the message, Hwasa says (in yellow) "oh my God", "is this the real Post Malone?" and "this is unbelievable."
The cover video was released on her birthday on July 23rd and has been going viral since.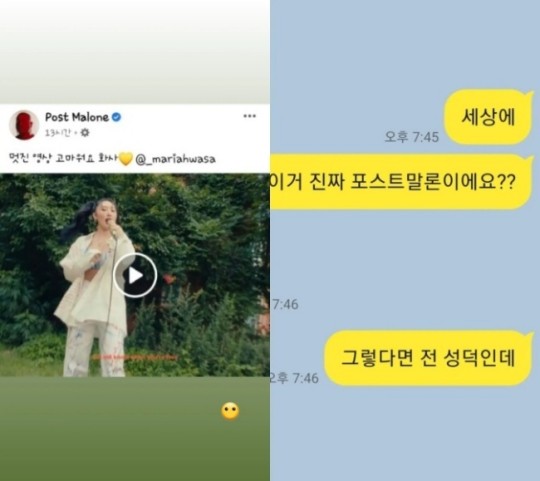 In the meantime, Hwasa unveiled her collaboration single with rapper Loco titled 'Somebody!' on July 26th.