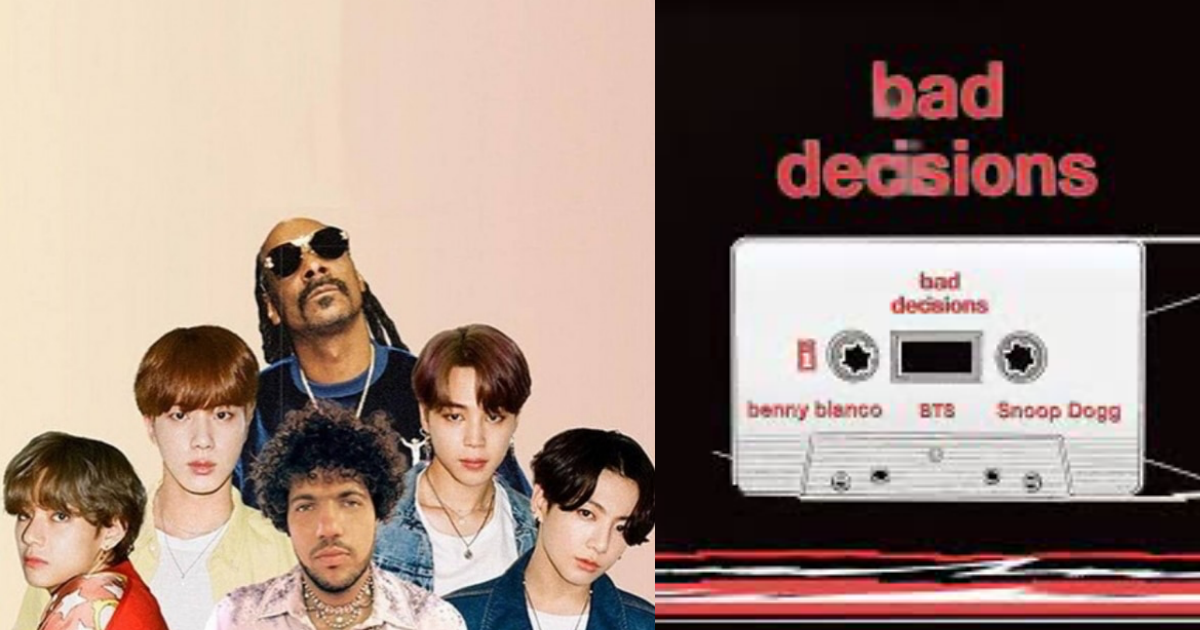 BTS' Jin, Jimin, V and Jungkook's collaboration song with Benny Blanco and Snoop Dogg 'Bad Decisions' has made it through to top 10 on US Billboard charts.
As of August 20th, 'Bad Decisions' rocketed straight to 10th place on Billboard's Hot 100 chart. On the official website of Billboard they explained, "in the first week of release, the song was streamed 10.1 million times, and the number of digital downloads and CD/cassette sales were 66,000."

According to Billboard, BTS made history as it became the first Korean artist to list more than ten songs on Billboard's 'Hot 100' Top 10 chart.
Aside from the 'Hot 100' chart, 'Bad Decisions' took first place on the 'Digital Song Sales' chart, and climbed up to 6th and 7th on 'Billboard Global 200' and 'Billboard Global (excluding the US)' charts respectively.