Girl group 'Twice' are on fire even before their official comeback. Pre-orders for their upcoming new album 'Between 1 & 2' have sold out 1 million copies already.
According to JYP Entertainment, this is the highest selling record for pre-orders. Previously, the girl group gained success for their 3rdalbum 'Formula of Love: O+T=<3', however, this time this is an increase of more than 300,000 copies.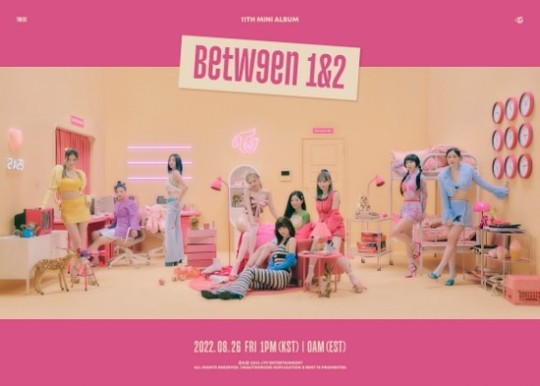 'Between 1 & 2' holds the meaning of 'talking between Once (fandom name) and Twice', and the title track is 'Talk That Talk.' Twice have used the name of their album to express their intimate connection with fans.
Keep a look out for Twice's new release as it will be dropping charts at 13:00 (KST) on August 26th.