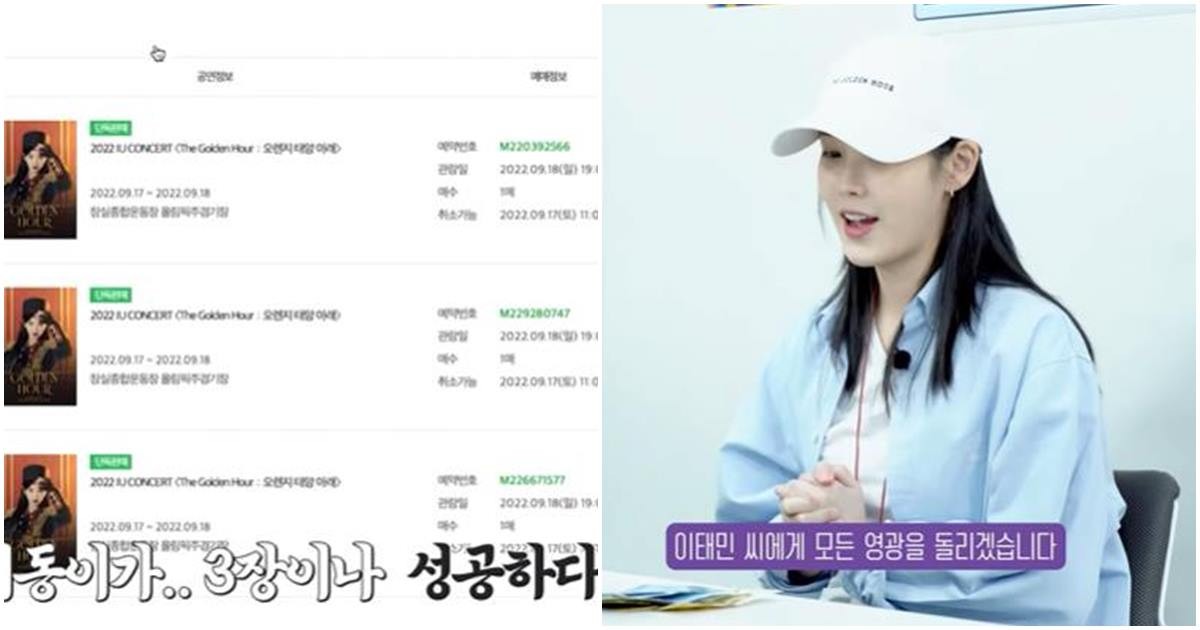 On August 25th, IU uploaded a video on her official YouTube channel titled, ''Entertainment industry worker Lee Ji-Dong' now does not have any existing grapes ㅣ IU concert ticketing."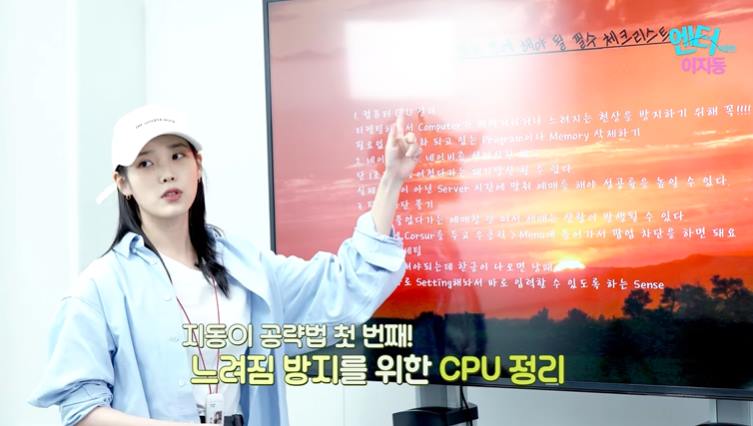 In the video, IU had transformed into 'Lee Ji-Dong', set in the scene of a role-play, where the artist was trying to buy tickets for her own upcoming concert.
IU confessed, "this is the first time in my life that I have tried to buy any kind of concert ticket."
She continued as Lee Ji-Dong, "prior to buying tickets, we will need to do a brief meeting on how to successfully buy tickets."
IU emphasized, "First of all, you need to clean up your computer's CPU. You also need to allow all pop-ups, so if they are blocked, ensure that you change the setting beforehand."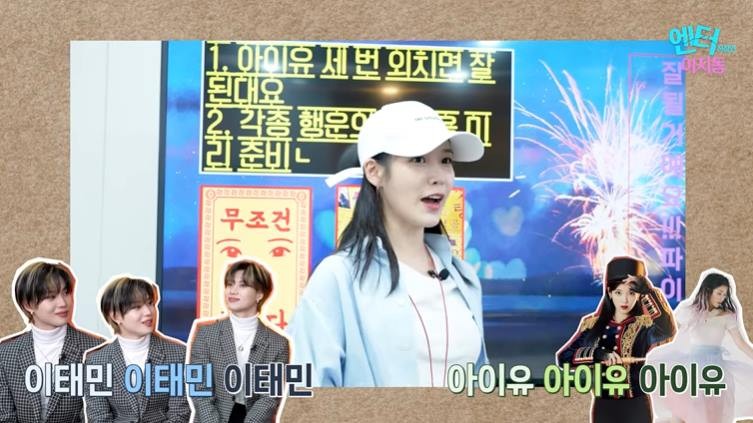 In particular, IU pointed out by saying, "I once saw an article that read SHINee's Taemin shouts "Lee Taemin Lee Taemin Lee Taemin" three times like a spell to bring good luck and success. Likewise, if you shout IU three times, I am sure that we can successfully buy tickets."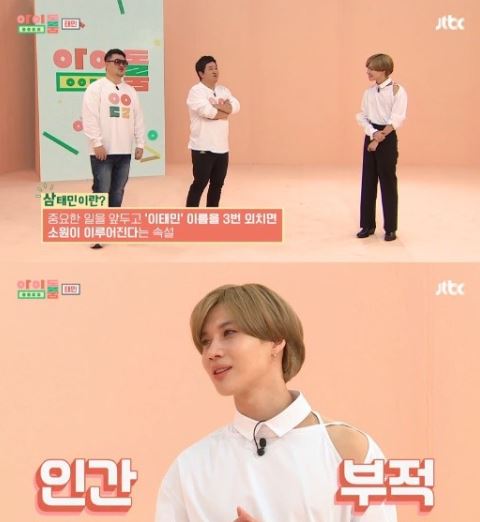 Previously, on JTBC's 'Idol Room' programme, Taemin introduced the ritual of 'Three Taemin.' Among SHINee fans, there is a 'Three Taemin' consciousness, and a belief that if you shout 'Lee Taemin' three times before an important event, your wish will come true.
Taemin revealed on the show that he was surprised when fans would tell stories of when they had used his name to overcome jinxes or a difficult situation that would then be magically solved. He had said, "even before buying tickets for my concert, fans have reported they have been successful with this magic ritual."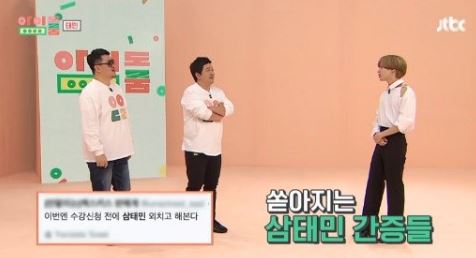 IU also carried out the 'Three Taemin' ritual ahead of her concert ticketing. IU shouted "Lee Taemin" three times.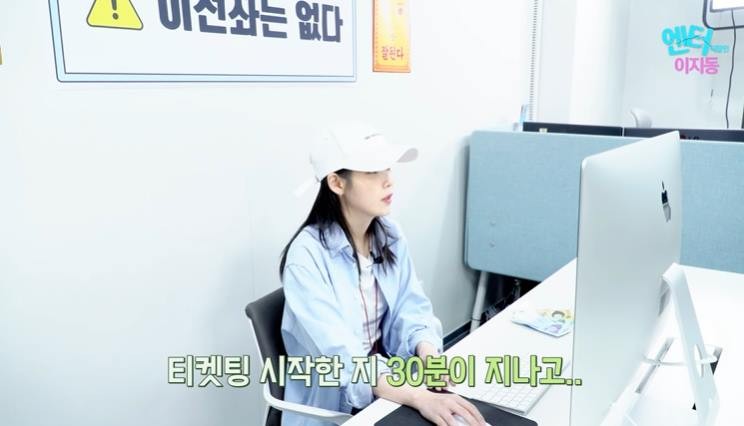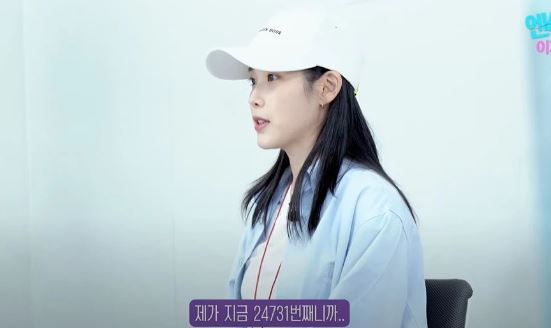 After a nerve-racking wait, a reservation window waiting 24,731 in line popped up and IU was successful to purchase three concert tickets in half an hour.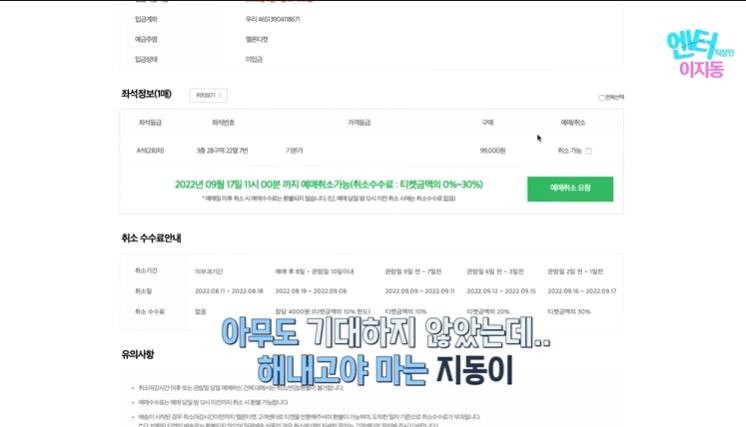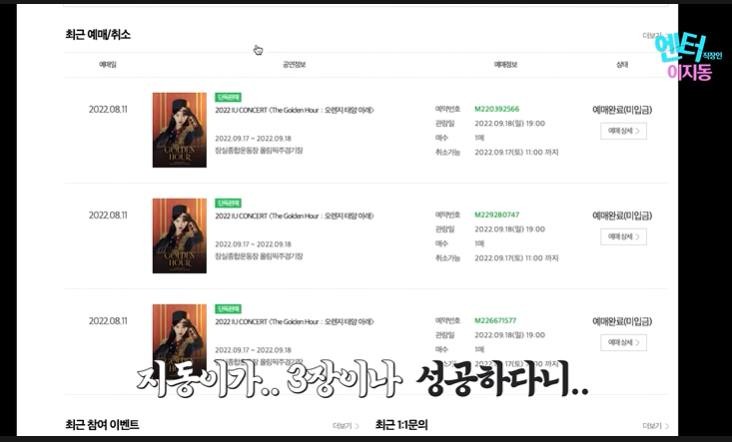 The proud IU said, "I will give all the glory and credit to myself and Lee Taemin!"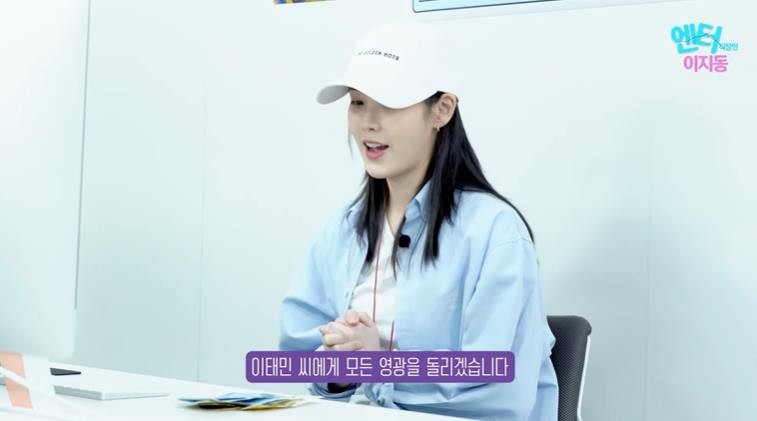 At the end of the video, IU explained, "We canceled all ticket reservations after we finished filming so that three more fans could come and enjoy my concert."
Check out the video below!