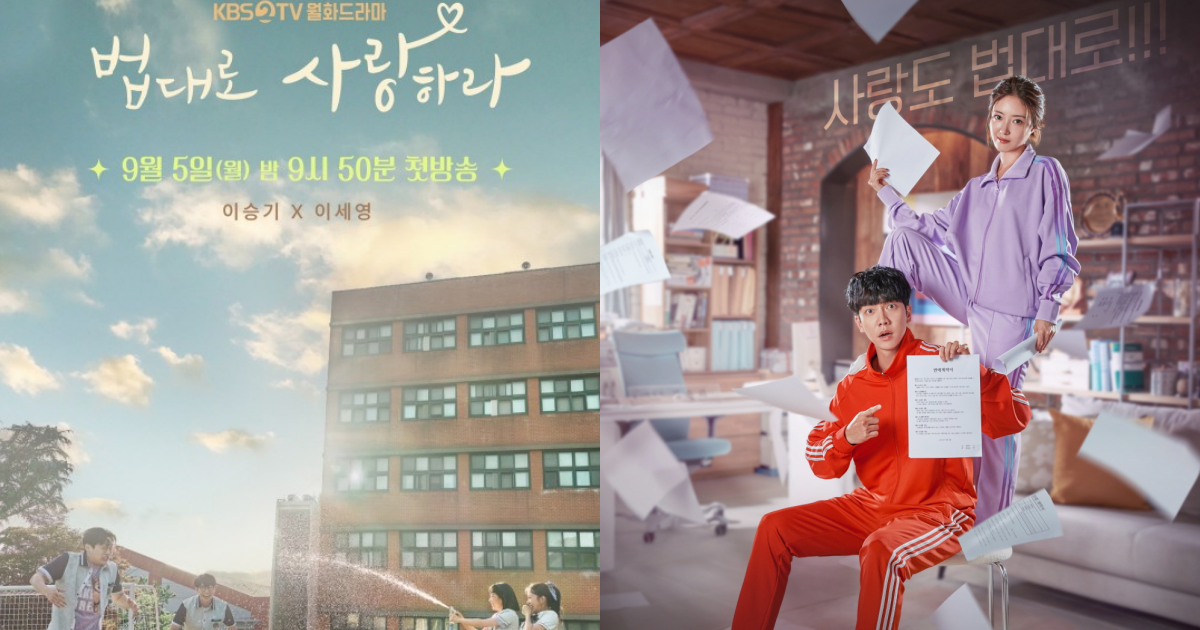 KBS-2TV's new Monday-Tuesday drama 'The Law Café' (written by Lim Eui-Jeong and directed by Lee Eun-Jin) released a teaser poster on August 31st.
The poster revealed four characters Lee Seung-Gi (Kim Jung-ho), Lee Se-Young (Kim Yu-Ri), Kim Seul-Gi (Han Se-Yeon) and Oh Dong-Min (Do Jin-Ki) having a water fight in front of a school building.
The main male act is Lee Seung-Gi, who takes on the role of Kim Jung-Ho, a filthy rich landlord of many properties. He was a former prosecutor, well-known to be a genius.
The main female lead is played by Lee Se-Young and she goes by the character Kim Yu-Ri, who has been friends with Kim Jung-Ho for seventeen years. Her character is a geek who cannot stand injustice, and will cross all borders to fight for justice. She is also a tenant who opens a 'Law Café' in Kim Jung-Ho's building.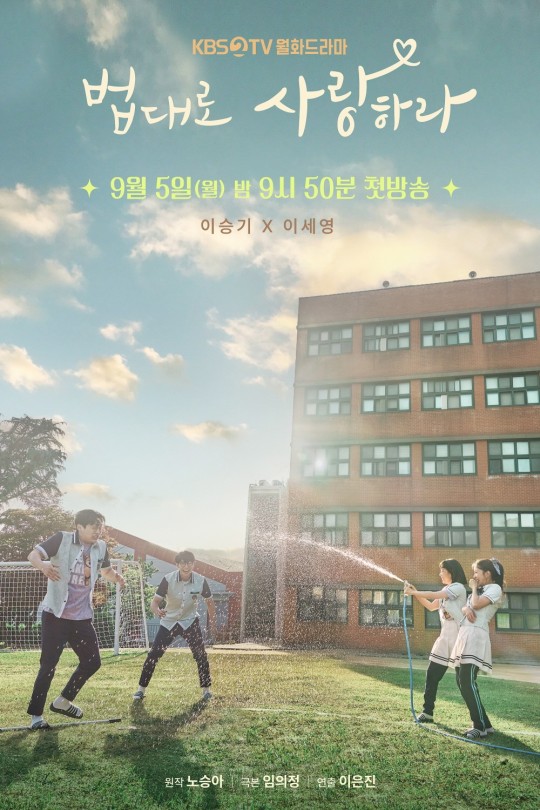 Based on the web novel written by Noh Seung-Ah, The Law Café is a romance genre drama based around the law industry.
The drama will premiere on Monday 5th September at 21:50 (KST).