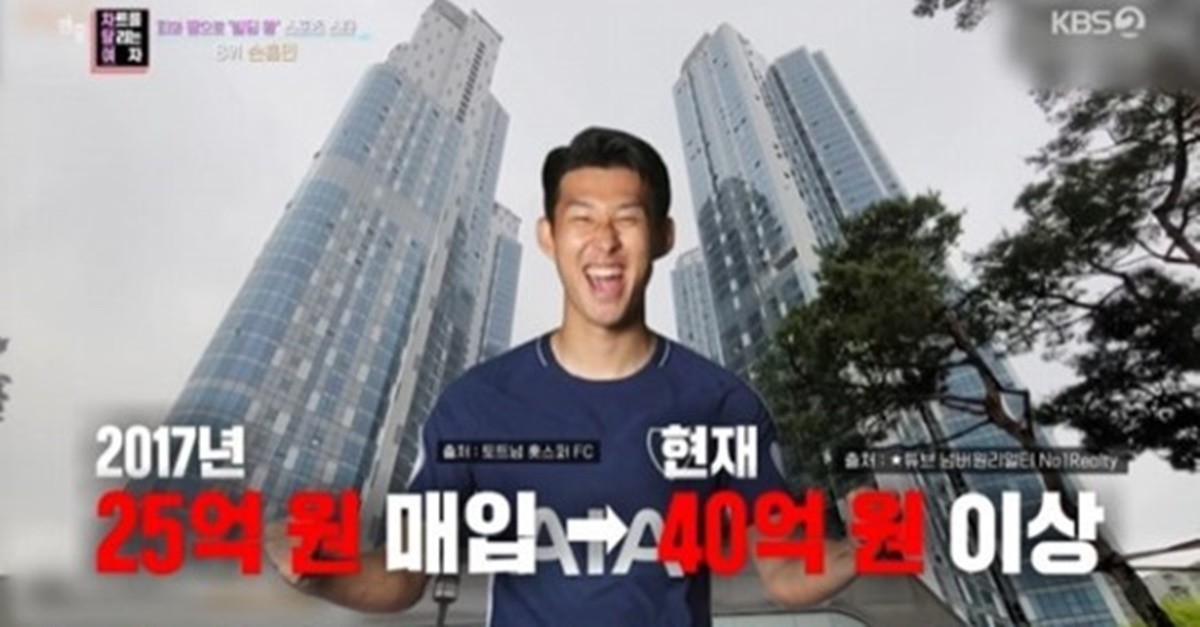 On September 1st, KBS 2TV's entertainment series 'Entertainment Company Live' introduced sports stars who became 'property kings' in 'The Woman Who Runs the Chart'.
EPL Football player Son Heung-Min ranked 8th on this day. According to the program, Son bought an apartment in Apgujeong-dong for 2.2 billion KRW in 2016, and since then, the property price has increased to 5.5 billion KRW, with prospects to even more rises. In addition, he also bought another luxury apartment in 2017 located in Seongsu-dong, which has increased from 2.5 billion KRW to 4 billion KRW.
The football player is currently living in a luxury villa in London, England, where he is paying a monthly rent of 67 million KRW. Not only this but Son Heung-Min invested 17 billion KRW in his hometown of Chuncheon, Gangwon-do, to build the 'Son Heung-Min Sports Park', to invest in nurturing promising football players.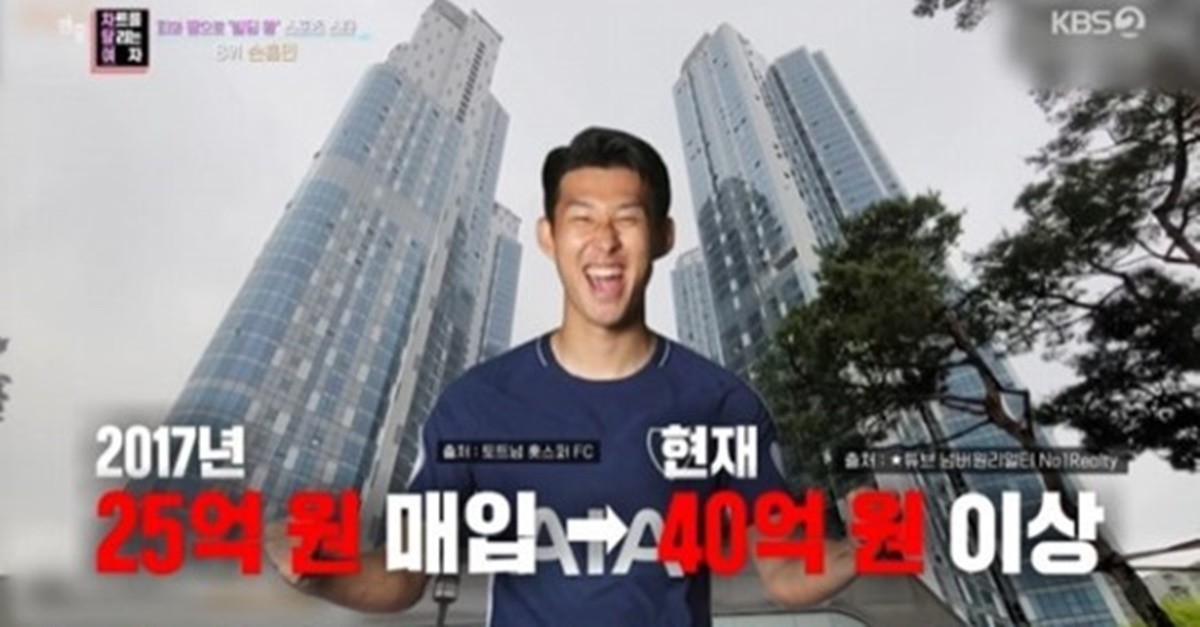 No wonder he has been ranked top ten!