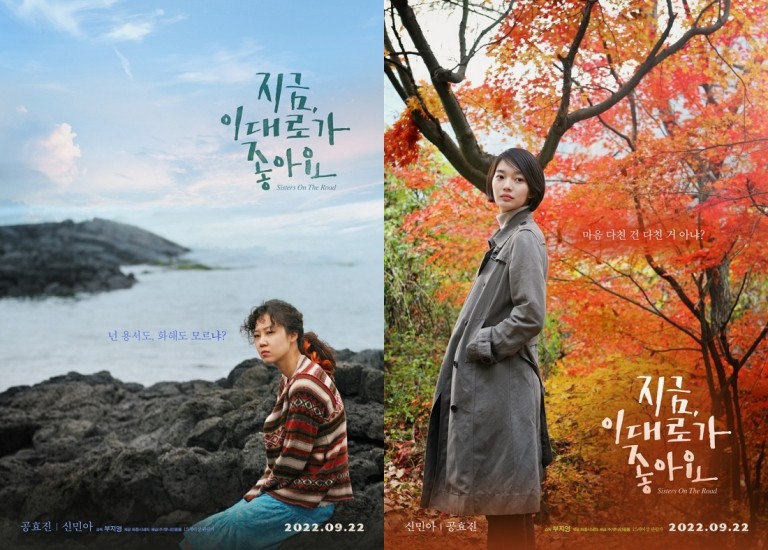 Actresses Gong Hyo-Jin and Shin Min-A have teamed up as sisters for an upcoming new movie release titled 'Sisters On The Road.'
Directed by Bo Ji-Young, it is the story of two sisters 'Myeong-Ju' and 'Myeong-Eun.' They are different in appearance, personality, occupation and even biological fathers but have the same heart that leads them to go on the search to look for Myeung-Eun's father together.
In the movie, Gong Hyo-Jin plays the role of Myeong-Ju, who is a character that runs a fish shop in Jeju Island. She is a single mum with one daughter and lives a tough life. The caption next to her troubled face in the poster reads in Korean, "You know neither forgiveness nor reconciliation?"
On the other hand, Shin Min-A plays the role of Myeong-Ju's younger sister, Myeong-Eun, who can be seen standing amongst falling autumn leaves in the poster with the caption that reads, "Doesn't it hurt to have a heart break?"
The film 'Sisters On The Road' has been digitally remastered after thirteen years, since its first screening at the 24th Seoul International Women's Film Festival in 2009.
It will be officially released on September 22nd.