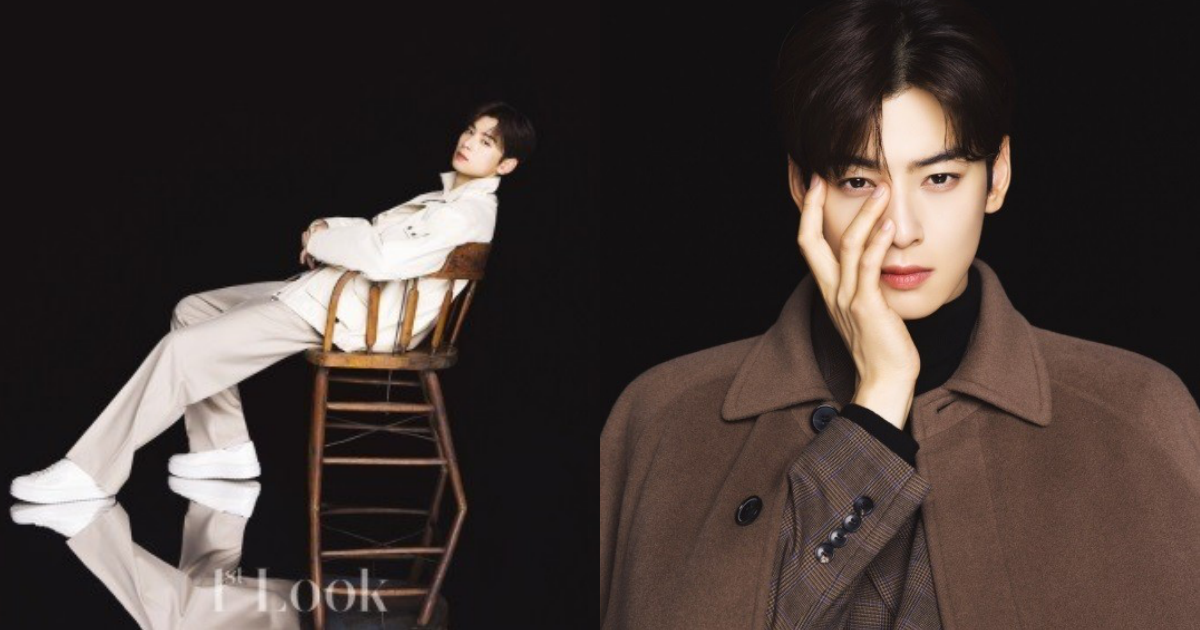 First Look Magazine published several releases from a photoshoot with actor and Astro's member Cha Eun-Woo. In the published photos, Cha Eun-Woo has perfectly immersed himself in the Autumn look, wearing cozy brown, beige and grey tones. A close up of his face looks just like a sculpture, perfect in every way.
More photos and video clips of behind the scenes can be found in the First Look Magazine edition no. 245 and their official Instagram.
In the meantime, Cha Eun-Woo will be holding a personal fan meeting tour '2022 Just One Ten Minute Starry Caravan' on September 3rd in Seoul.