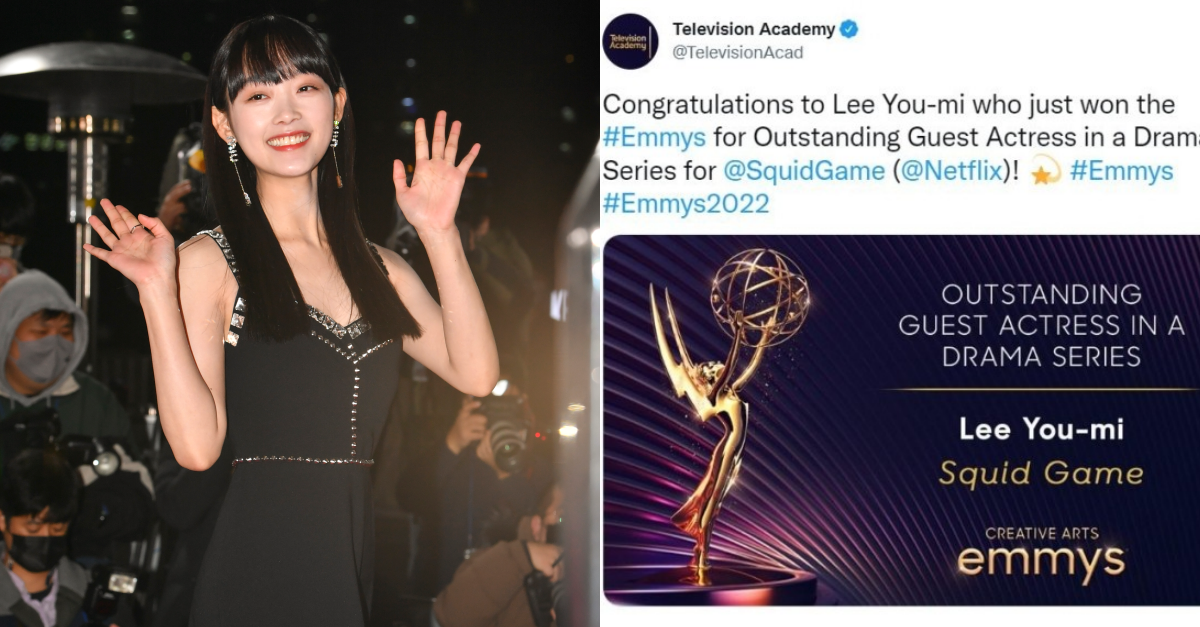 Actress Lee Yoo-Mi has become the first Korean actress to win the Emmys for Outstanding Guest Actress. Her role in Netflix series 'Squid Game' as participant no. 240 Ji-Yeong, also well-known for making an incredible sacrifice for Kang Sae-Byeok (played by Jung Ho-Yeon), has been analyzed as worthy of the win.
The Outstanding Guest Award is given to an actor who plays the leading role in each episode of a drama. Lee Yoo-Mi was up against prominent candidates including Hope Davis, Sanaa Lathan, Harriet Walter of HBO's 'Succession', Marcia Gay Harden of 'The Morning Show' on Apple TV+, and Martha Kelly of HBO's 'Euphoria'.
Lee Yoo-Mi's win is not only a record for Korea, but this is the first time a non-English-speaking drama has won an Emmy Award.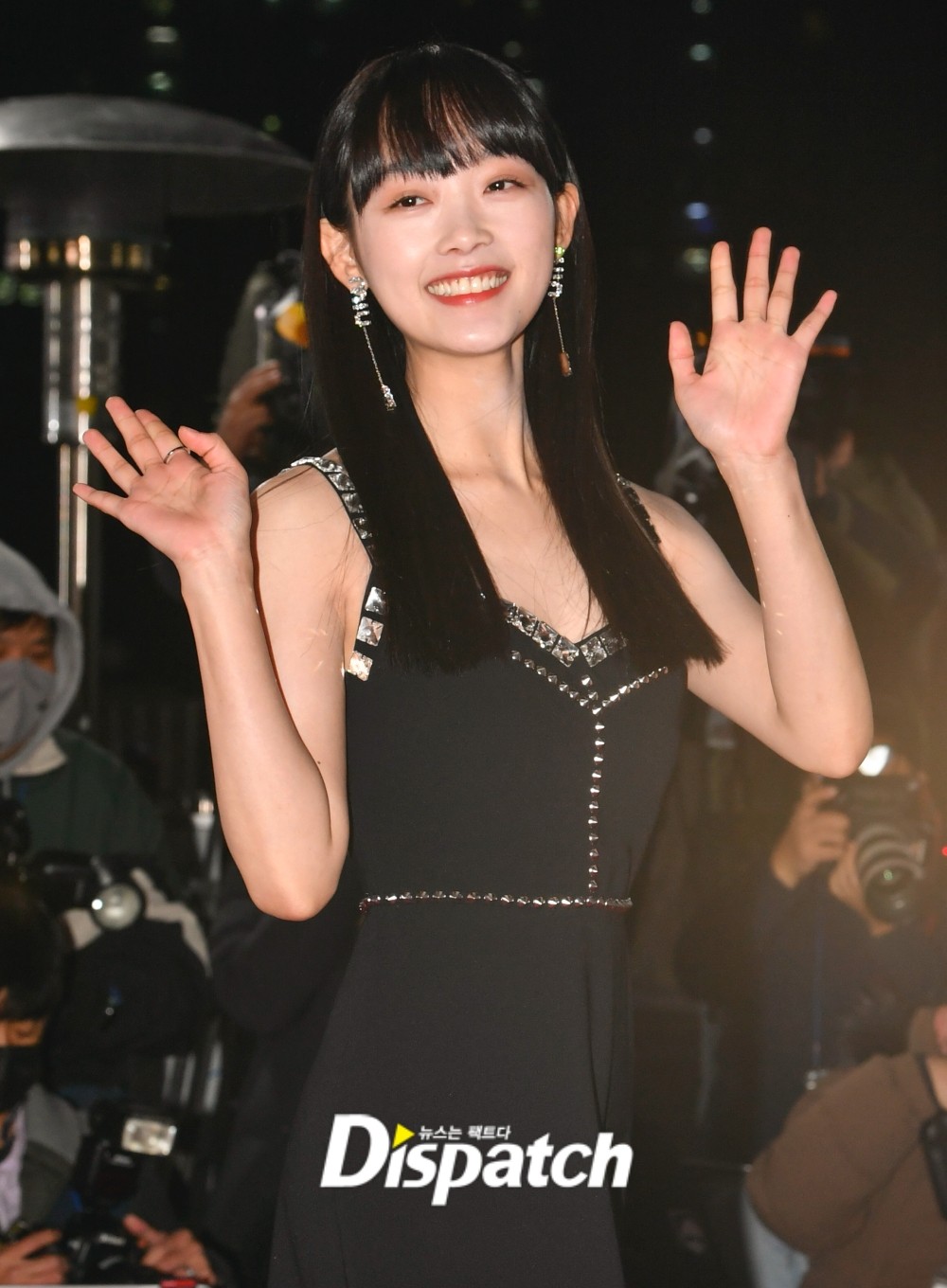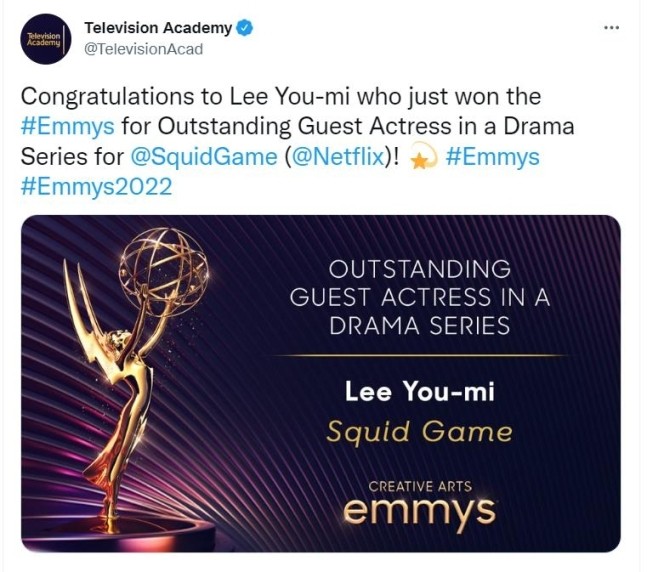 The Emmy Awards are one of the most prestigious awards in the American broadcasting industry. The awards are divided into two sectors: 'The Creative Arts Primetime Emmy Award' (awarded to the technical staff) and 'The Primetime Emmy Award' (awarded to the actors and directors).
'Squid Game' was nominated for a total of thirteen categories. On this day, 'Squid Game' successfully won not only the award for Outstanding Drama, but also won the Visual Effects Award and the Stunt Performance Category.