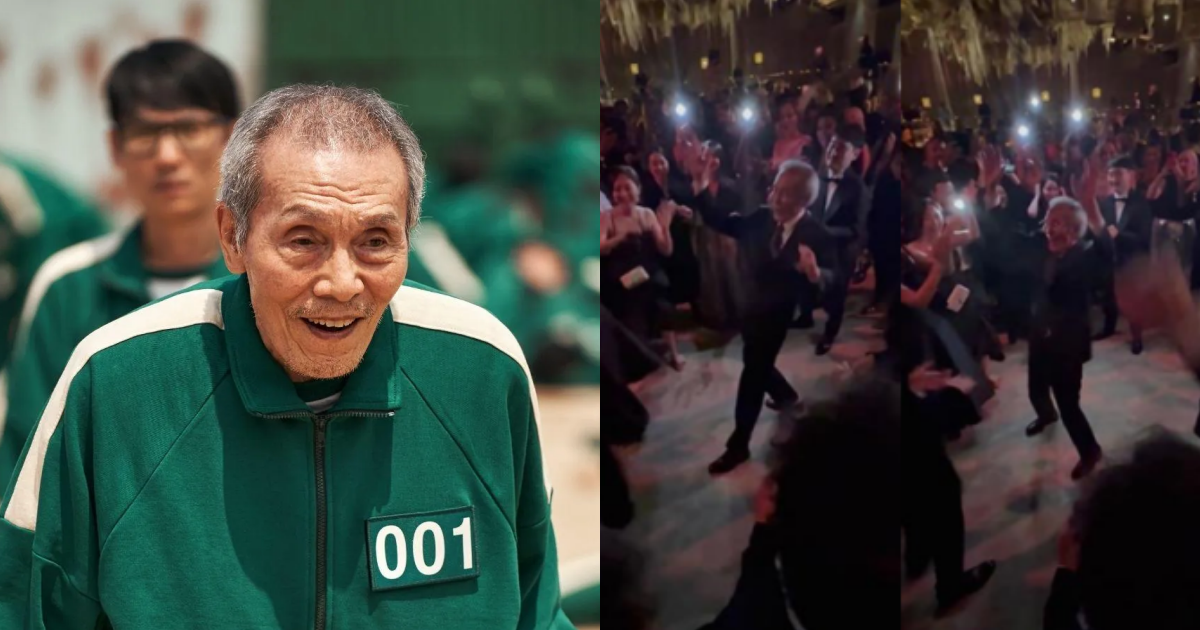 A short video clip of Squid Game's Kkanbu O Yeong-Su (78) was captured poppin' at the after party of the Emmy Awards ceremony.
On September 13th, American writer Mina Harris uploaded a video of the actor popping along to Bruno Mars on her twitter along with the caption "O Yeong-Su cutting it UP."
In the video, O Yeong-Su was circled around by a large group of people and was seen dancing some intense moves, waving for flashing cameras with a warm grandpa smile.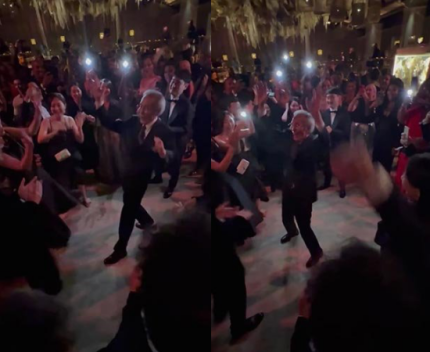 The Squid Game cast attended the 74th Emmy Awards held at the Microsoft Theater in Los Angeles the day before. The crew were nominated in six categories including O Yeong-Su's nomination for Best Supporting Actor. Unfortunately, the Kkanbu did not manage to receive the title, however, his Squid Game team members director Hwang Dong-Hyuk was awarded with the Best Director Award for Drama and Lee Jung-Jae took the Best Actor award in his arms.