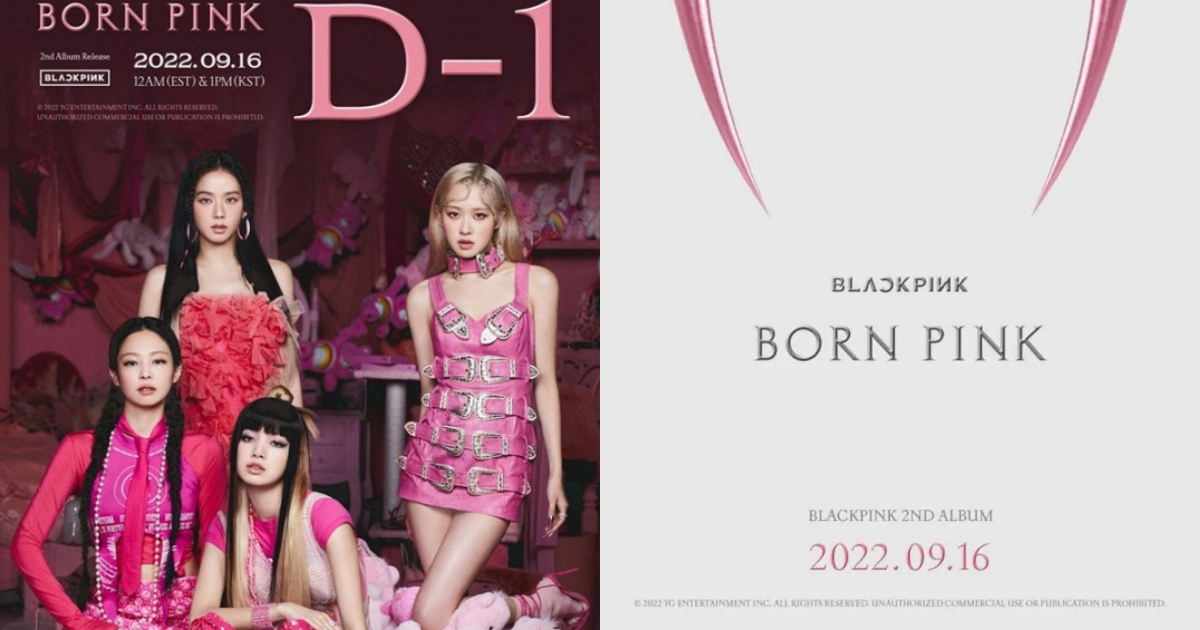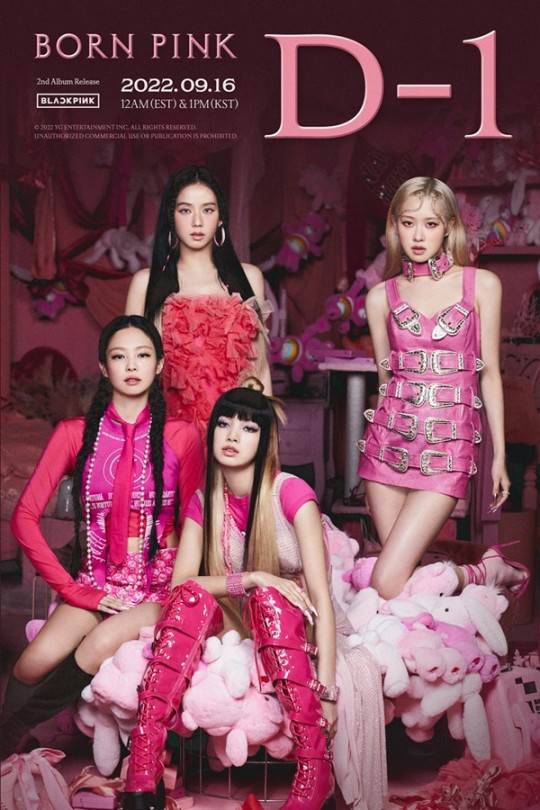 A day before their comeback, Blackpink got together to introduce their new album 'Born Pink' and revealed what to look out for in the upcoming release.
Blackpink will release their second album 'BORN PINK' on September 16th at 13:00 (KST). The album is fully loaded with new tracks including 'Shut Down', 'Pink Venom', 'Typa Girl', 'Yeah Yeah Yeah', 'Hard to Love', 'The Happiest Girl', 'Tally' and 'Ready For Love.'
As it is their comeback in two years, the K-pop queens cannot wait to reveal the project they have been working on to global fans. Check out the close-up and exclusive interview held with the members below.
Q. 'Born Pink' is your second album. Tell us how you feel about the journey with the release coming up tomorrow.
Jisoo: I am more than excited. This is an album that we have all worked so hard for and we have already seen a glimpse of the explosive feedback with our pre-released song 'Pink Venom.' I cannot wait to reveal the full package and to see the reaction from fans.
Q. How was the working process for the second album?
Jennie: As always, working with the members was lots of fun. From the concept meeting to the last moment of recording, we had so many new ideas continuously pouring in. We dug deep into each other which managed to bring out something special from deep inside. We ensured that we exchanged feedback with each other and paid attention to detail with our feelings and thoughts around the ideas. It was a time that made me realize that the four of us shine the most when we are together. Above all, it was so reassuring and fun to work with the YG producers who know us well. I am very satisfied with the outcome!
Q. What is your first impression of the title track 'Shut Down'?
Lisa: We all got together in the recording studio and listened to the demo. As the intro started, we all stared at each other without saying anything. Through each other's eyes, we were saying, 'This is the perfect the title track!' (laughs) Whilst listening, I naturally imagined the performance and we all knew from the first moment that 'Shut Down' was going to be the title track which would express our Blackpink's character the best.
Q. Introduce the title track 'Shut Down.'
Jennie: 'Shut Down' is a song that takes Blackpink's charisma to the next level. The harmony of classical with trendy hip-hop beats is impressive, and it has an addictive charm to it. The witty lyrics and eye-catching choreography intuitively unravels the interesting elements of 'Shut Down.' I hope that the emotions and thrills we all felt for the first time with this song can be conveyed to all who listens.
Q. Tell us about a special point to look out for in the music video for 'Shut Down.'
Jisoo: The general setting will remind you of a 'shut down.' Cool props, unique styling and a daring atmosphere suits the music and message we are trying to portray. If you look closely, you will be able to find hints of our hit songs everywhere.
Q. Describe how this new second album is different from your first album 'The Album', such as newattempts and/or main focuses.
Rosé: If 'The Album' focused solely on 'music', then I would say that this album tried to express the essence of Blackpink, just like the title 'Born Pink.' We tried new things but at the same time keeping our original identity. The entire album is balanced on a hip-hop sound but combined with various genres in a creative way, all representing Blackpink. We are proud of each other for creating music so ingeniously which is one of a kind and on a different level.
Q. Pre-release songs, official album drops and even world tours. You must be having busy days the minute you open your eyes. For fans who are eagerly waiting for Blackpink's stage, how about a little world tour spoiler?
Rosé: Although our days are super busy, it is also very rewarding. Seeing our fans happy with each new release gives all of us the strength and motivation to work harder and give more energy back. At this concert, there will be many newly themed stages. Blink! See you soon! Miss you!
Lisa: It's been a while since the last world tour! The excitement of meeting Blinks around the world is growing day by day. We have special stages coming up and cannot wait to meet you all. Blink! Before that, listen to our songs and memorize them all!