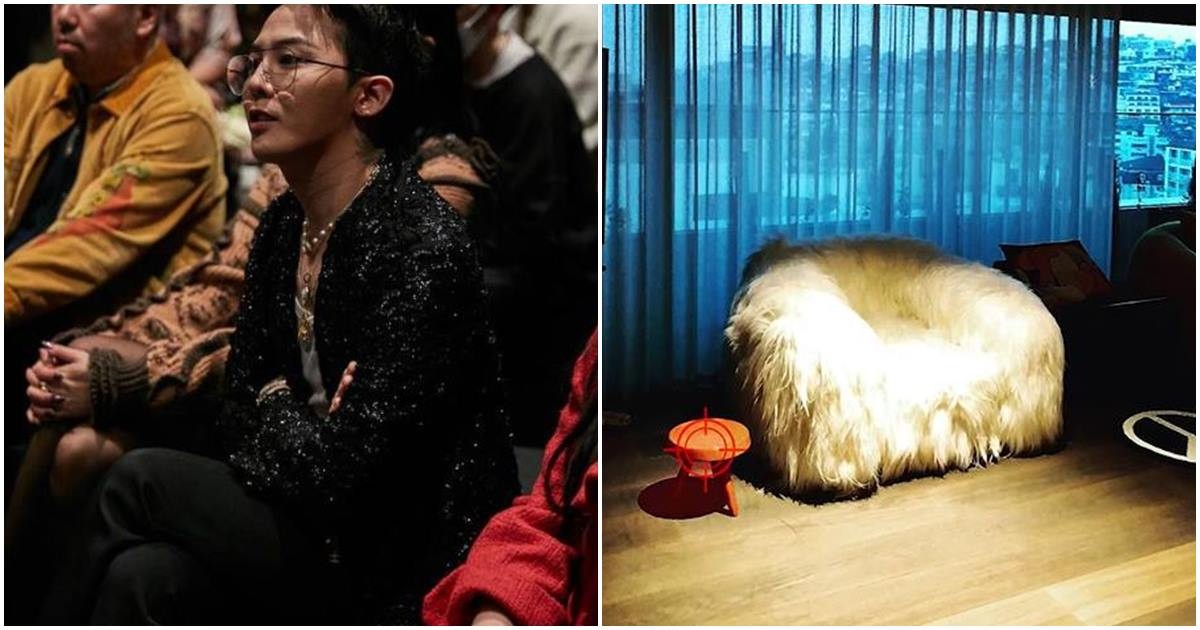 G-Dragon made his rise as the 'Chair King' in the Entertainment industry. The star is already widely known to have a passion for exquisite art and interior.
On September 15th, KBS2's 'Year-round Plus' ranked celebrities who own the most expensive furniture. At 10th place was Blackpink's Jennie and Park Joon-Geum, leading up to Kim Junsu at 3rd place and Yoo Ah-In at 2nd place.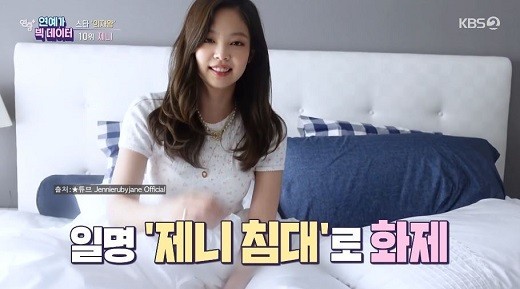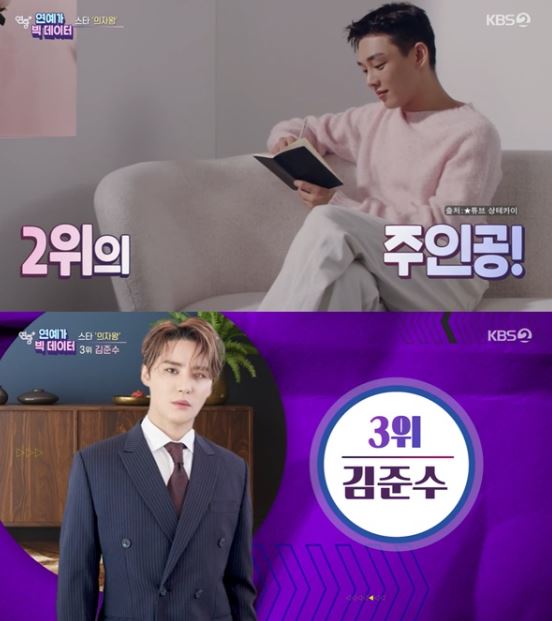 It is said that Kim Junsu owns a large number of custom-made furniture by Italian luxury furniture brand 'Company C.' The star has previously revealed his luxurious bachelor's pad centered in the heart of Seoul, so it comes to no surprise that he has filled the space up with one-of-a-kind furniture. In particular, it is reported that the desk and chair, which is also owned by former US President Donald Trump, is worth 35 million KRW. Kim Junsu also owns a sofa worth 90 million KRW.
Yoo Ah-In is another celebrity that ranked in the 'Top 3.' His 'teddy bear sofa' is from an Italian brand and is known to cost about 45 million KRW.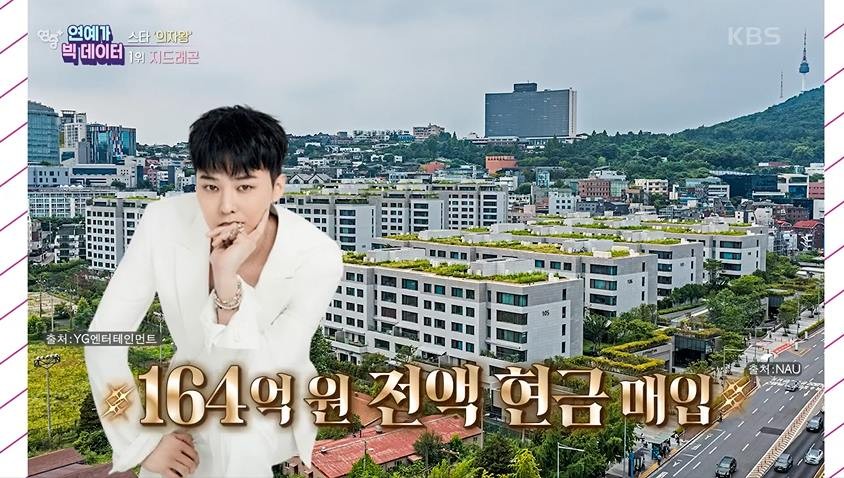 However, G-Dragon took the honor of first place. After successfully managing to buy a penthouse situated in Hannam-dong with 16.4 billion KRW in cash, he lavished out with chairs each worth 1.7 million KRW and a huge table costing 13.6 million KRW, decorating his house like a private art gallery.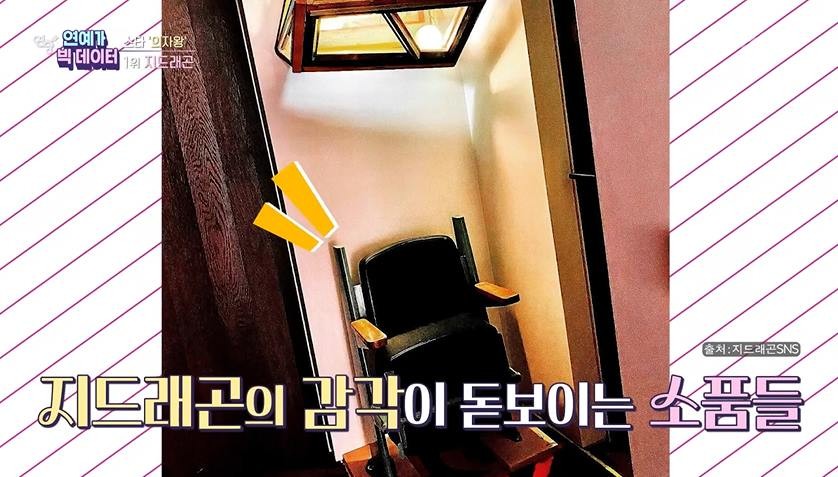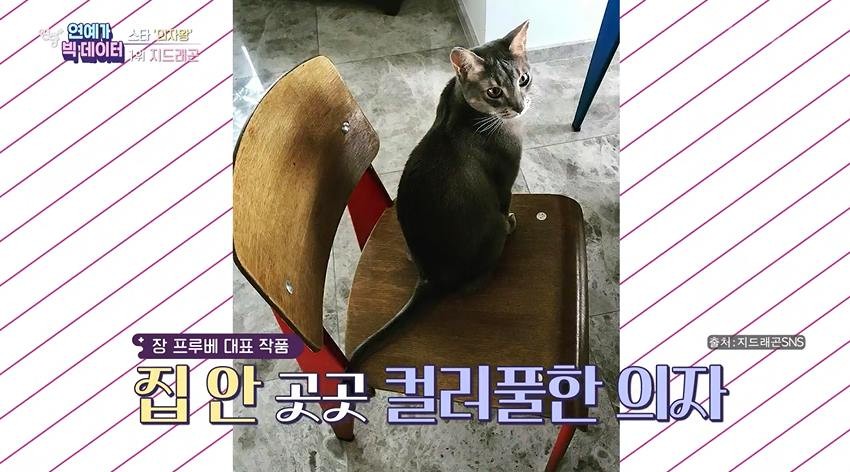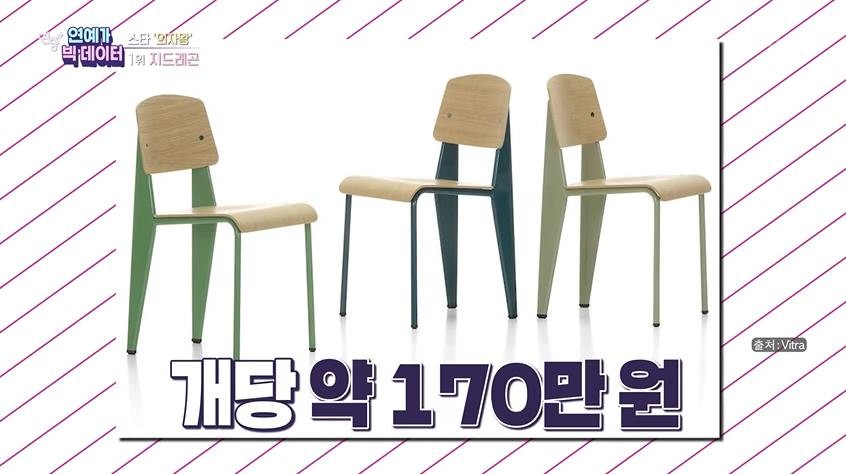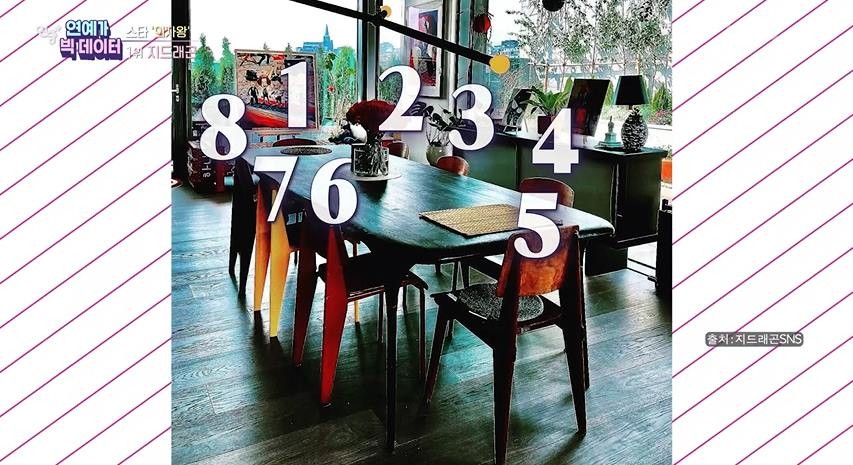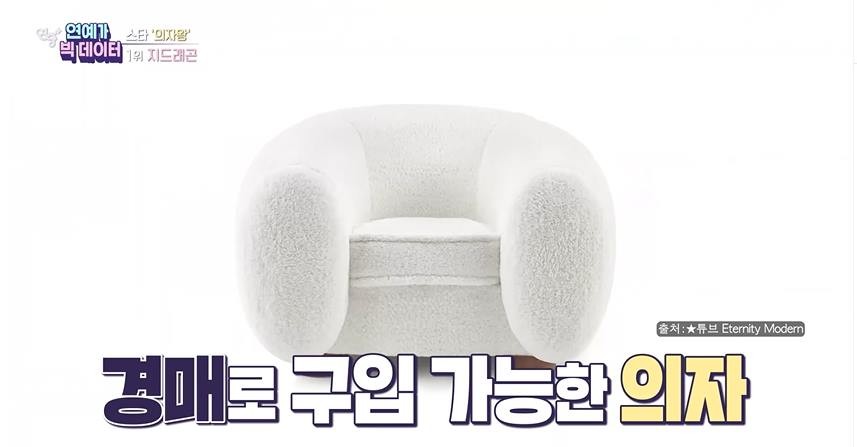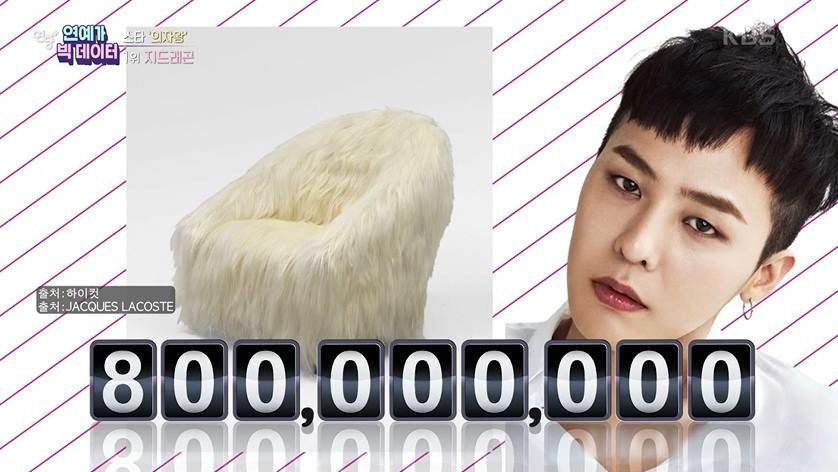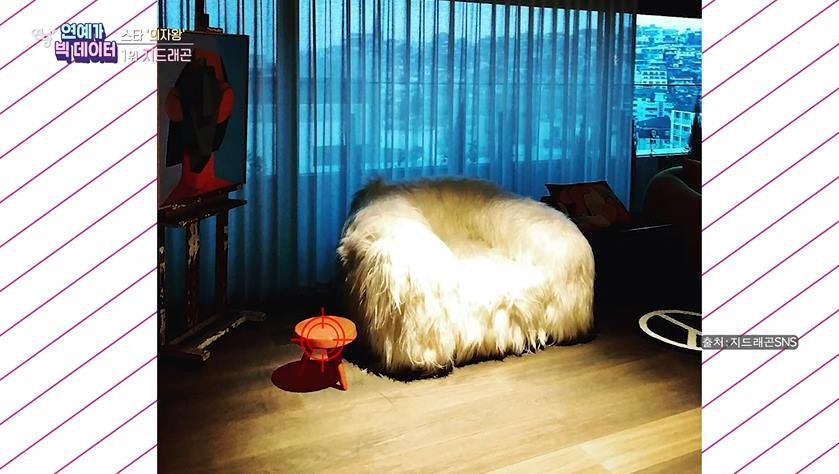 The chairs he owns are designed by French designer Jean Roy, who has recently made deals with hip-hop King Kanye West.
The white furry sofa, which can only be purchased at auction, is said to be worth 1.1 billion KRW.