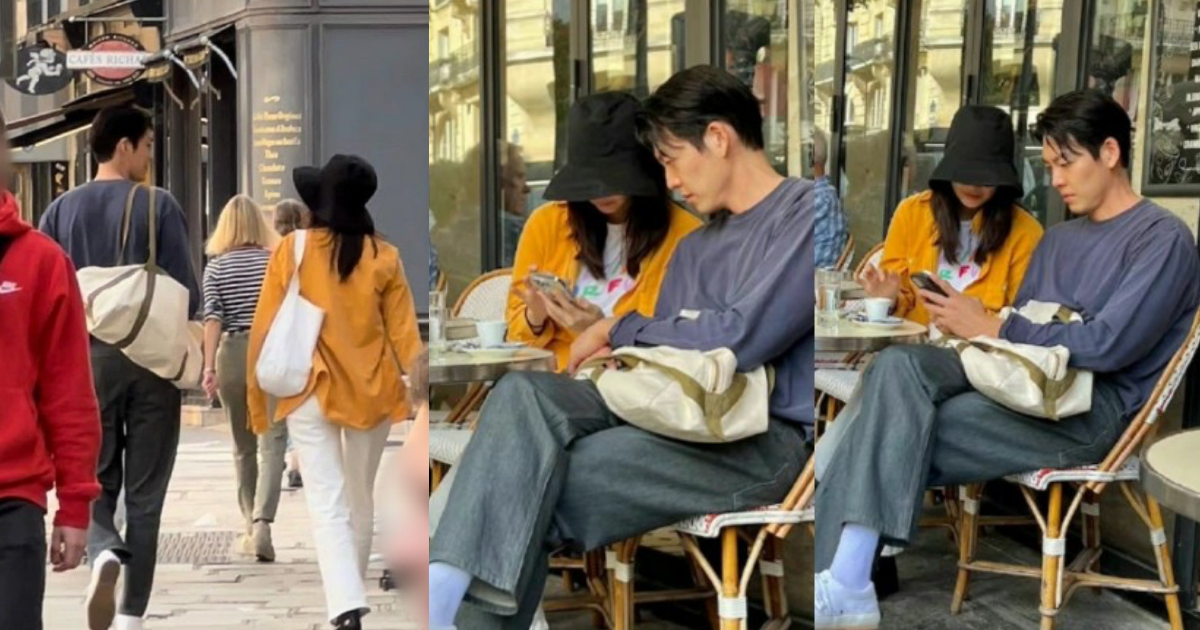 On September 16th, Weibo posted photos of Shin Min-A and Kim Woo-Bin enjoying sweet moments in Paris. Captured by fans, images were released of the two lovebirds intimately sitting side by side at an outdoor café.
Kim Woo-Bin looked comfortable and stylish with a matching top and bottom in grey tones, paired with white sneakers and a canvas bag. Shin Min-A looked like a local Parisienne with a colorful mustard shirt and wide brimmed hat.
The two have been dating since July 2015, growing their love day by day. The pair are known to have built a stronger bond especially during the times of when Kim Woo-Bin was battling nasopharyngeal cancer.
Shin Min-A stayed by his side, and Kim Woo-Bin returned to the screens recently with the movie 'Alienoid' after recovering his health.