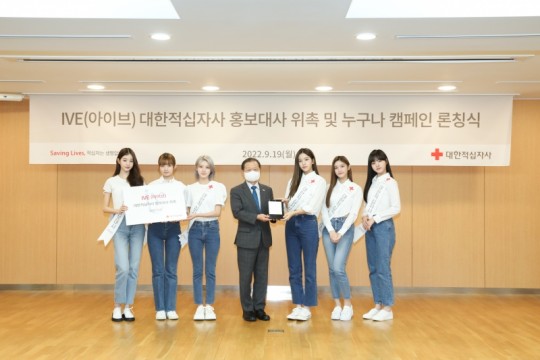 IVE have been newly appointed as ambassador for the 'Everyone Campaign' in support of neighbors in need for The Korean Red Cross.
On September 19th, the girls attended the ceremony held at the Seoul Office of The Korean Red Cross in Jung-go, Seoul, to be officially appointed as ambassador.
IVE were wearing matching white top and blue jeans to portray a clean and smart look. On this day, the girl group also sang the campaign song 'With Your Touch', which was the first time the song was revealed to the public.
Member An Yu-Jin said, "we are truly honored to be appointed as the ambassador for the 'Anyone Campaign' and thrilled to be given the opportunity to participate in talent donation." She continued, "I hope that the campaign song 'With Your Touch' can reach out and touch many people and enhance the quality in volunteer work."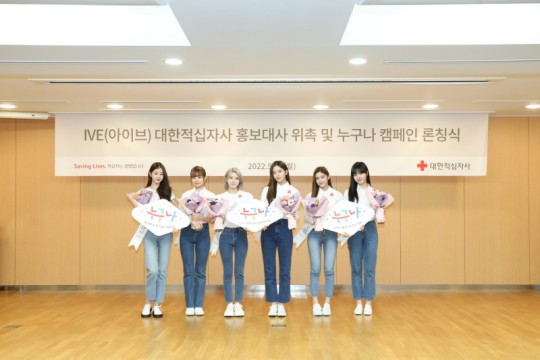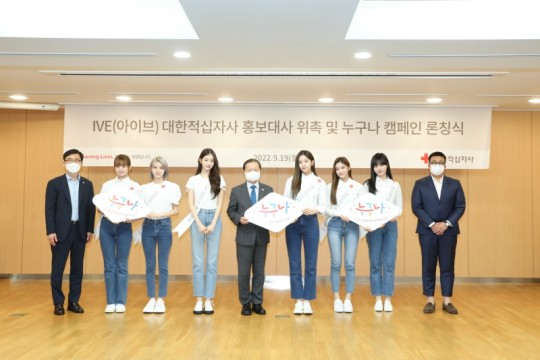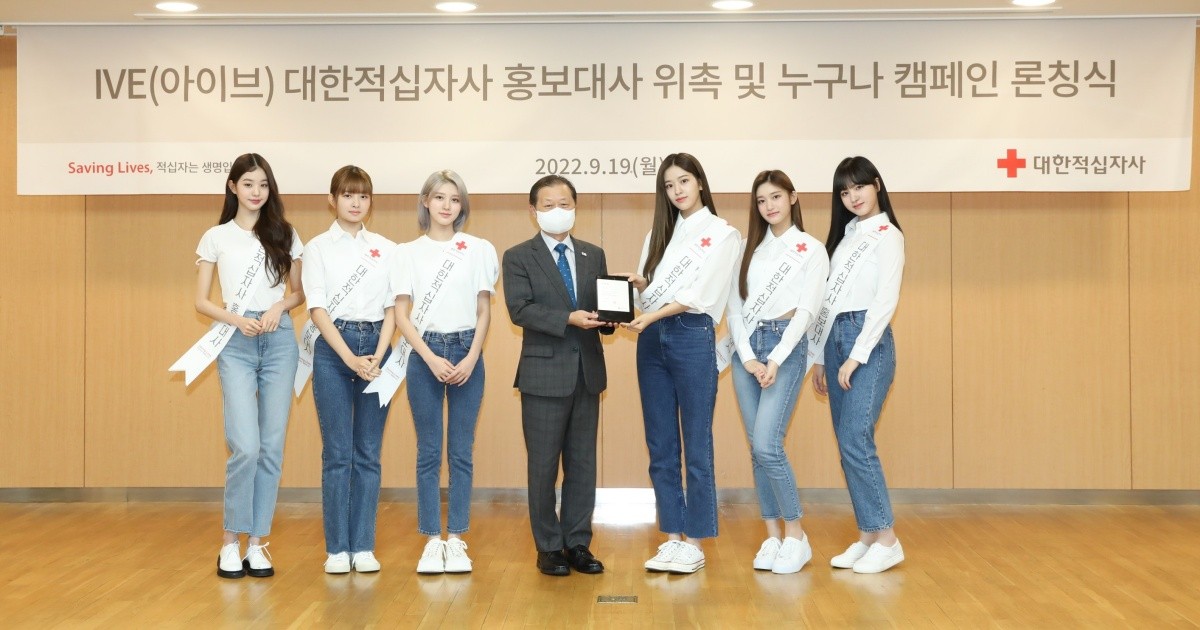 Check out the campaign song below!