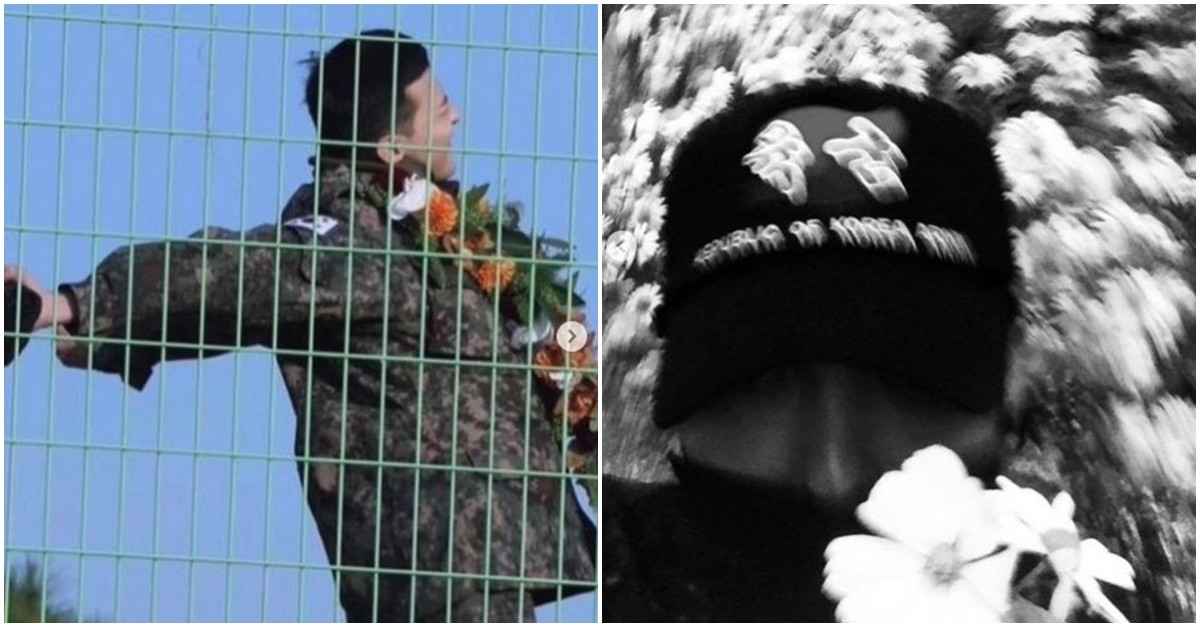 Big Bang's G-Dragon celebrated his 3rd year of being discharged from the military.
On October 26th, G-Dragon several photos on his Instagram account with the place tag 'Cheorwon 3rd Infantry Division' and caption that read "October 26, 2019 / 2022."
In the photo, G-Dragon can be seen wearing his military uniform with a flower wreath necklace around his neck, making an overly excited facial expression. Presumably, this photo was taken on the day of his discharge.
In another photo, G-Dragon is wearing a baseball cap which reads 'Army.'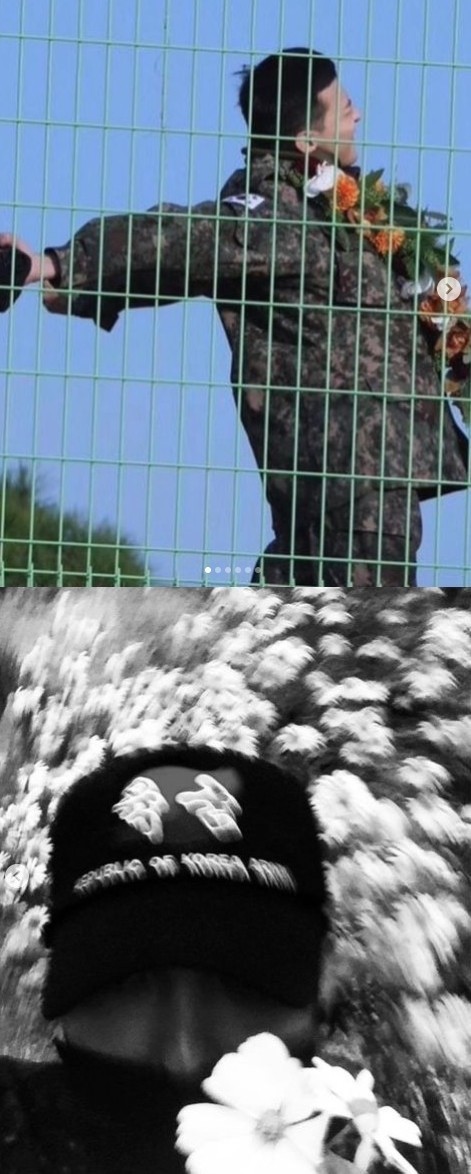 The star was discharged on October 26th, 2019, after one year and eight months of enlisting in the army.