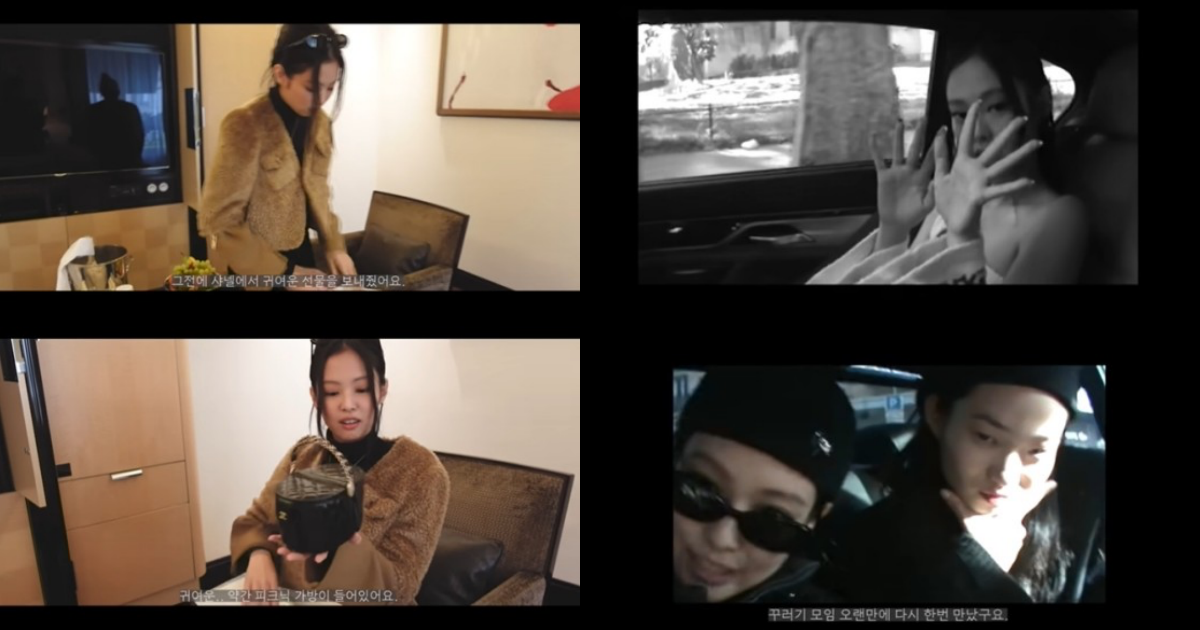 Blackpink's Jennie recently uploaded a video titled "CHANEL Fashion Show vlog" onto her YouTube channel. The video starts with Jennie boarding the plane to Paris to attend Paris Fashion Week. During the video, Jennie mentions model and actress Jung Ho-Yeon, revealing the close friendship the two stars have.
Soon after arriving in Paris, Jennie films backstage moments busily preparing for Fashion Week. She unboxes a present sent by luxury fashion brand Chanel whom she is ambassador for. Jennie cannot hide her excitement and says, "I have a cute picnic bag."

After the fashion show, Jennie spends time with model Shin Hyun-Ji and there are moments of the star laughing and being playful saying, "it has been a long time since we last met. We always make great memories when we meet - we are the cheeky duo."
The vlog finishes showing the two eating ice cream in Paris.