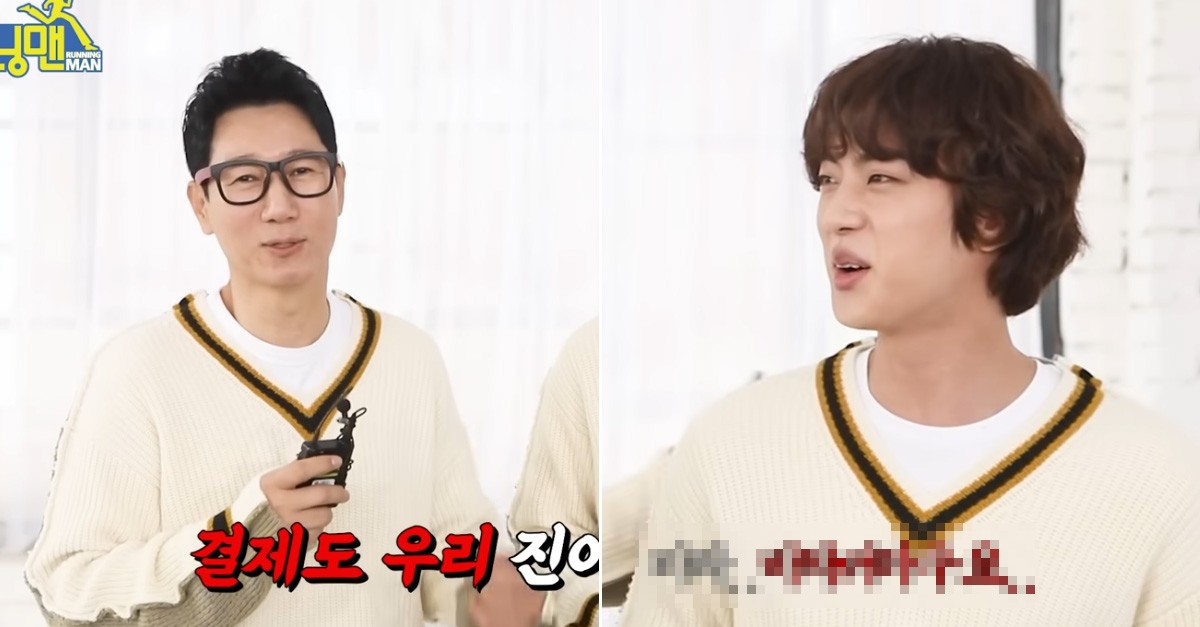 BTS' Jin and comedian Ji Suk-Jin showed perfect chemistry of the 'Two Suk-Jins.'
On October 28th, SBS-TV 'Running Man' released a trailer clip on YouTube for the upcoming episode this Sunday. In the clip, host Ji Suk-Jin and weekly guest BTS' Jin can be seen making jokes. The highlight is that both have the same name, whereby BTS member Jin's full name is Kim Suk-Jin.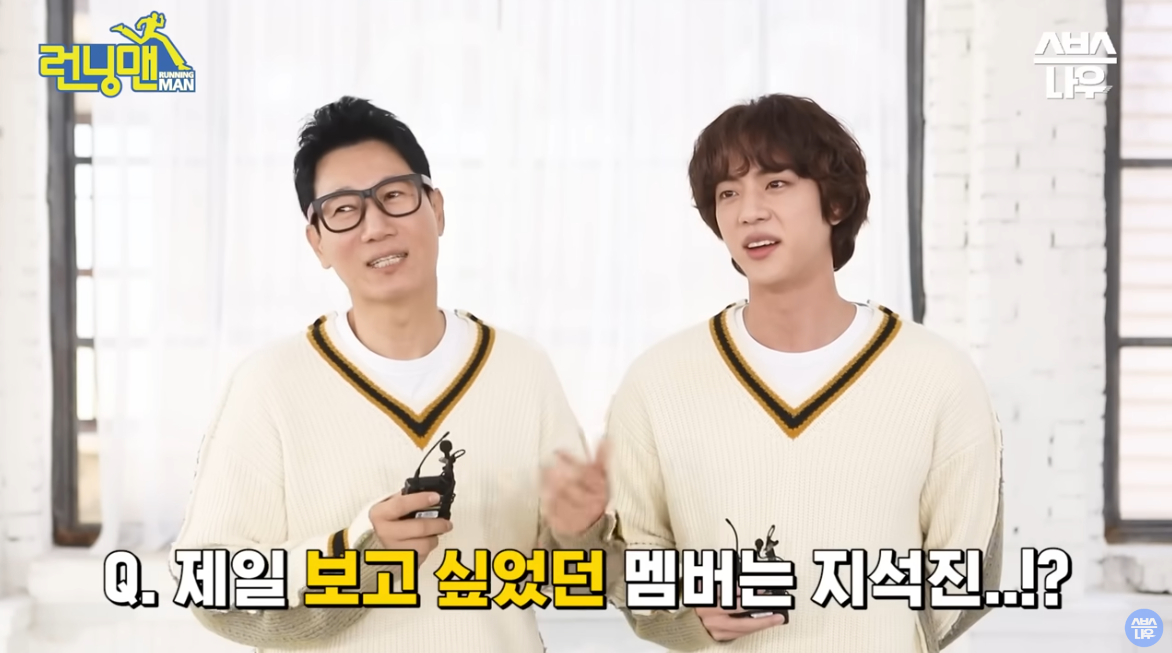 In the trailer, Jin is asked "who was the member you wanted to meet most?" and to this Jin answers, "Ji Suk-Jin!"
Ji Suk-Jin laughs and says, "Be honest." Then Jin says, "Ji Suk-Jin was the first 'Running Member' member I met privately."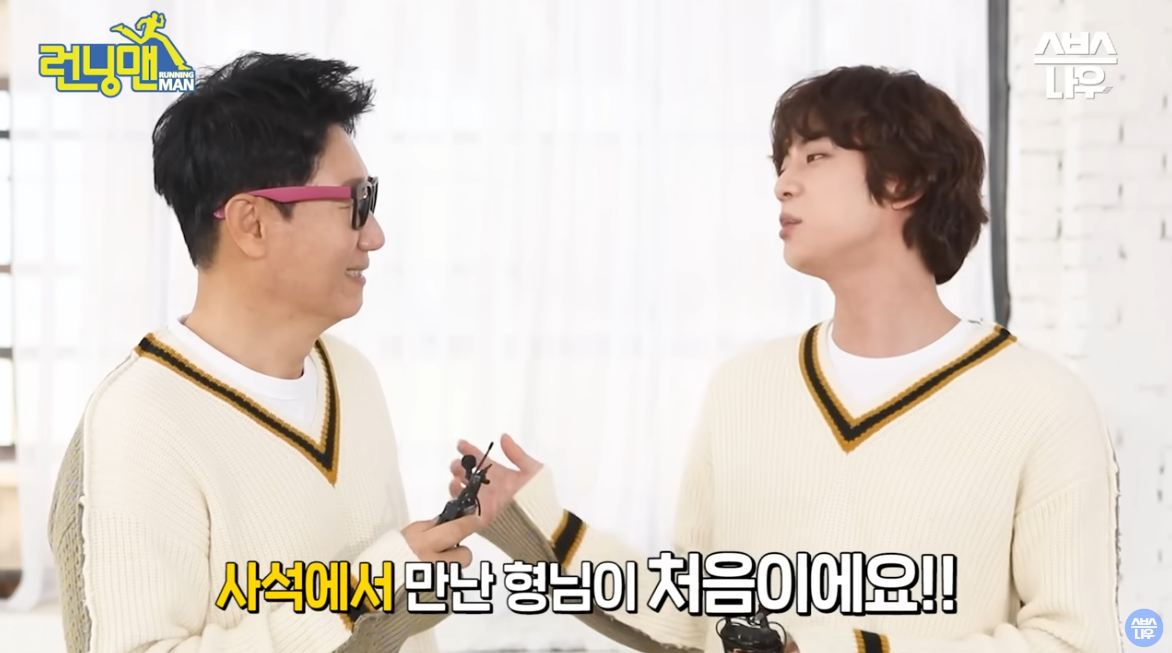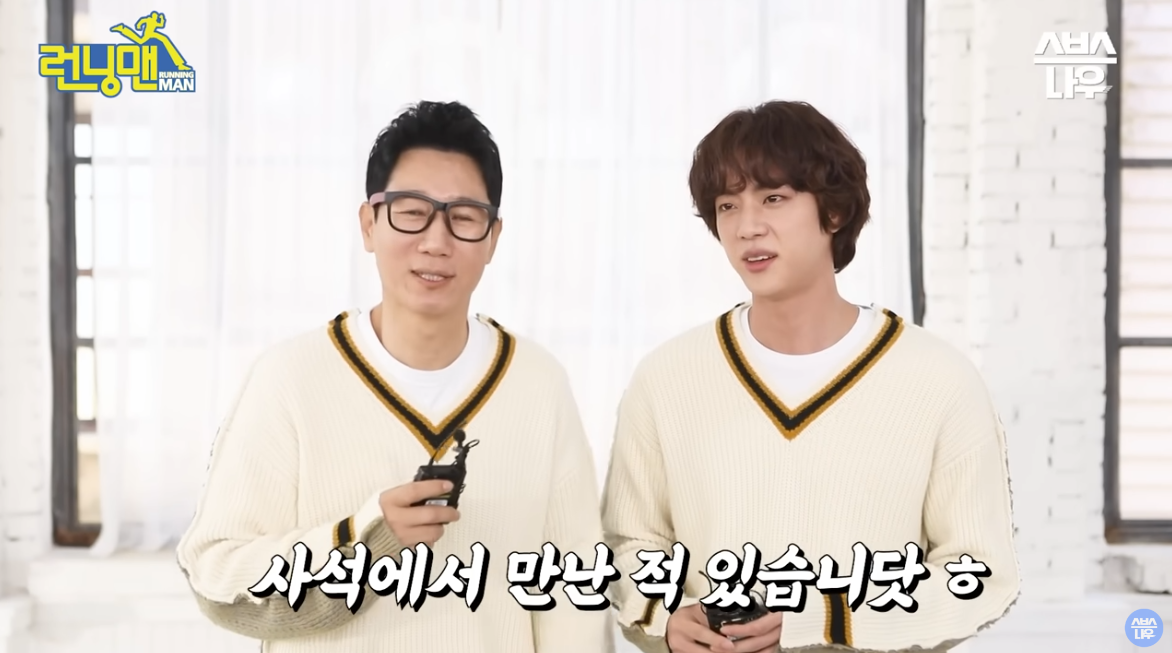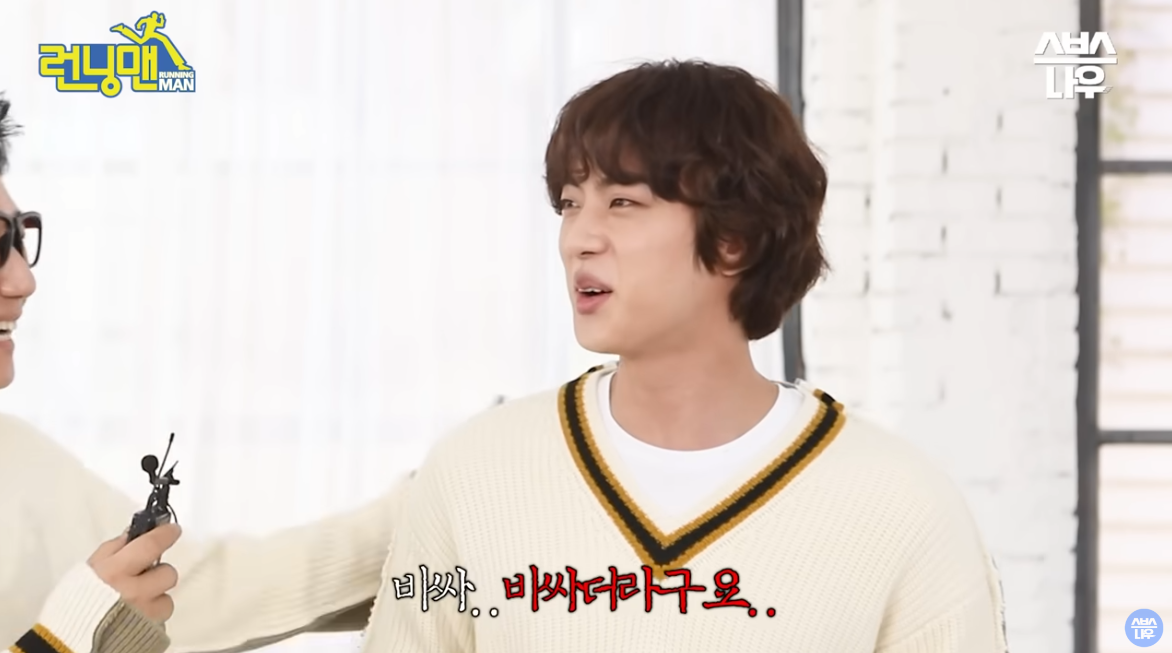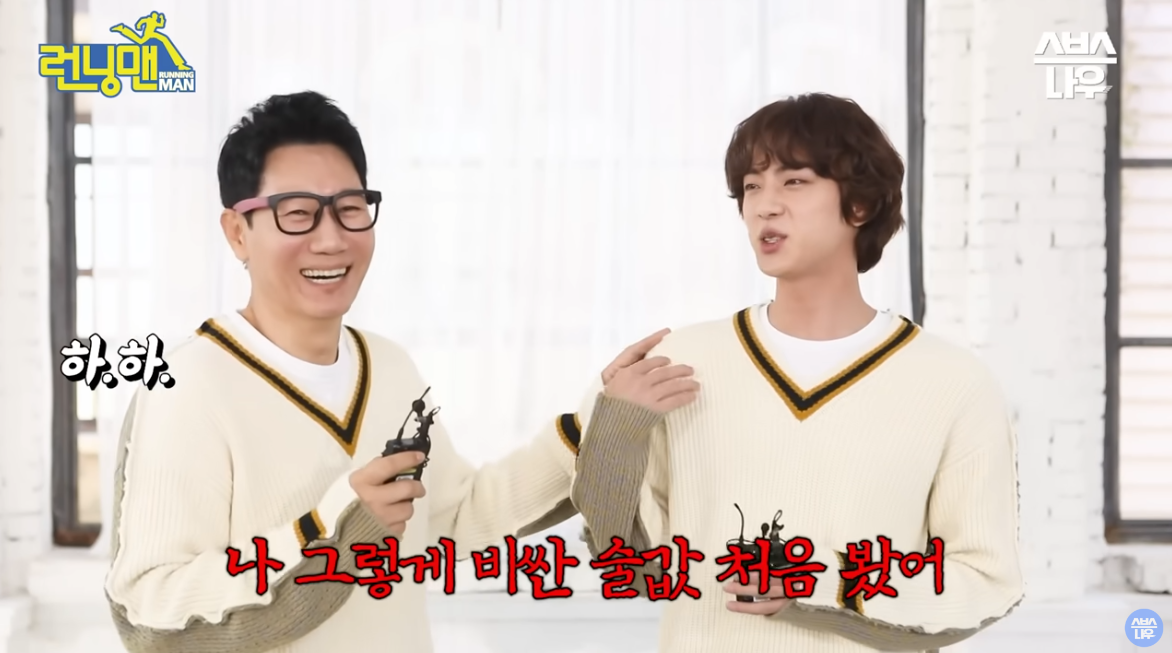 Ji Suk-Jin boasts, "I met him in a private social gathering and he even paid for that night."
Jin continues to reveal, "It was expensive. The drinks were so expensive that night."
Then, Ji Suk-Jin fills the awkwardness with a loud laugh, leading the rest of the members to laugh as well.
Keep a look out for the full broadcast of 'Running Man' on Sunday at 17:00 (KST).