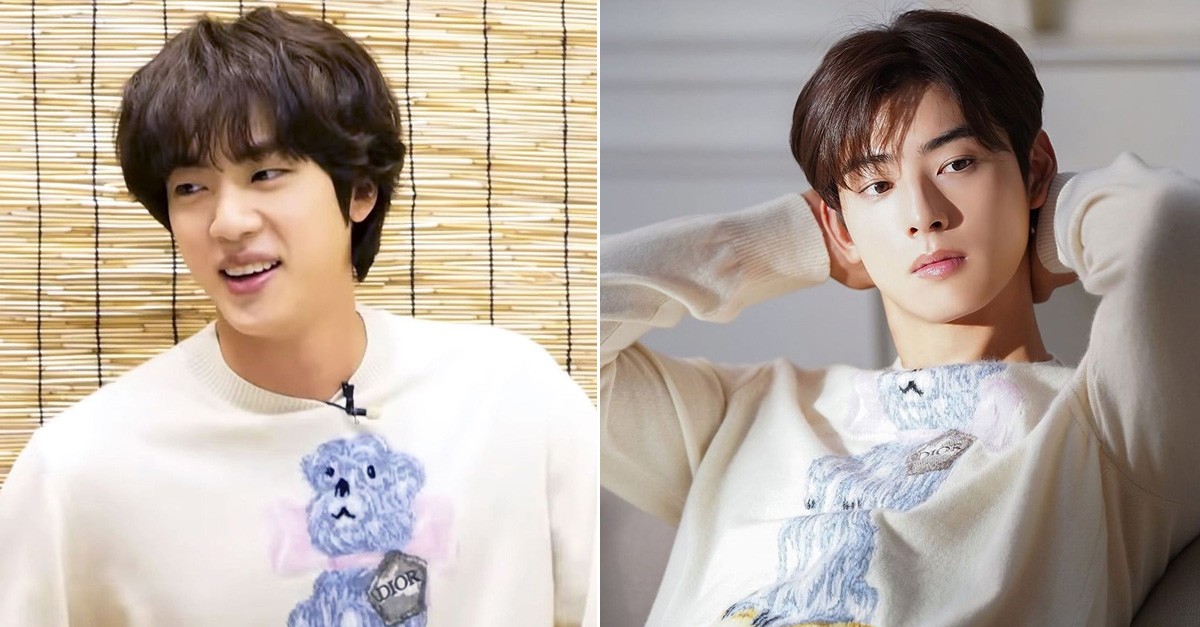 On October 31st, Dispatch Style revealed that BTS' Jin and Astro's Cha Eun-Woo had been spotted both wearing the same knitted top from Dior.
▷ BRAND: #Dior
▷ PRODUCT: #Knit - BOBBY sweater / 2.7 million KRW
The Dior 'Bobby' sweater is 2.7 million Korean Won. As can be seen in the image, the cashmere sweater is of cream color with a blue dog embroidery largely stitched on the front. The dog is standing on a small stool with a dior collar around its neck.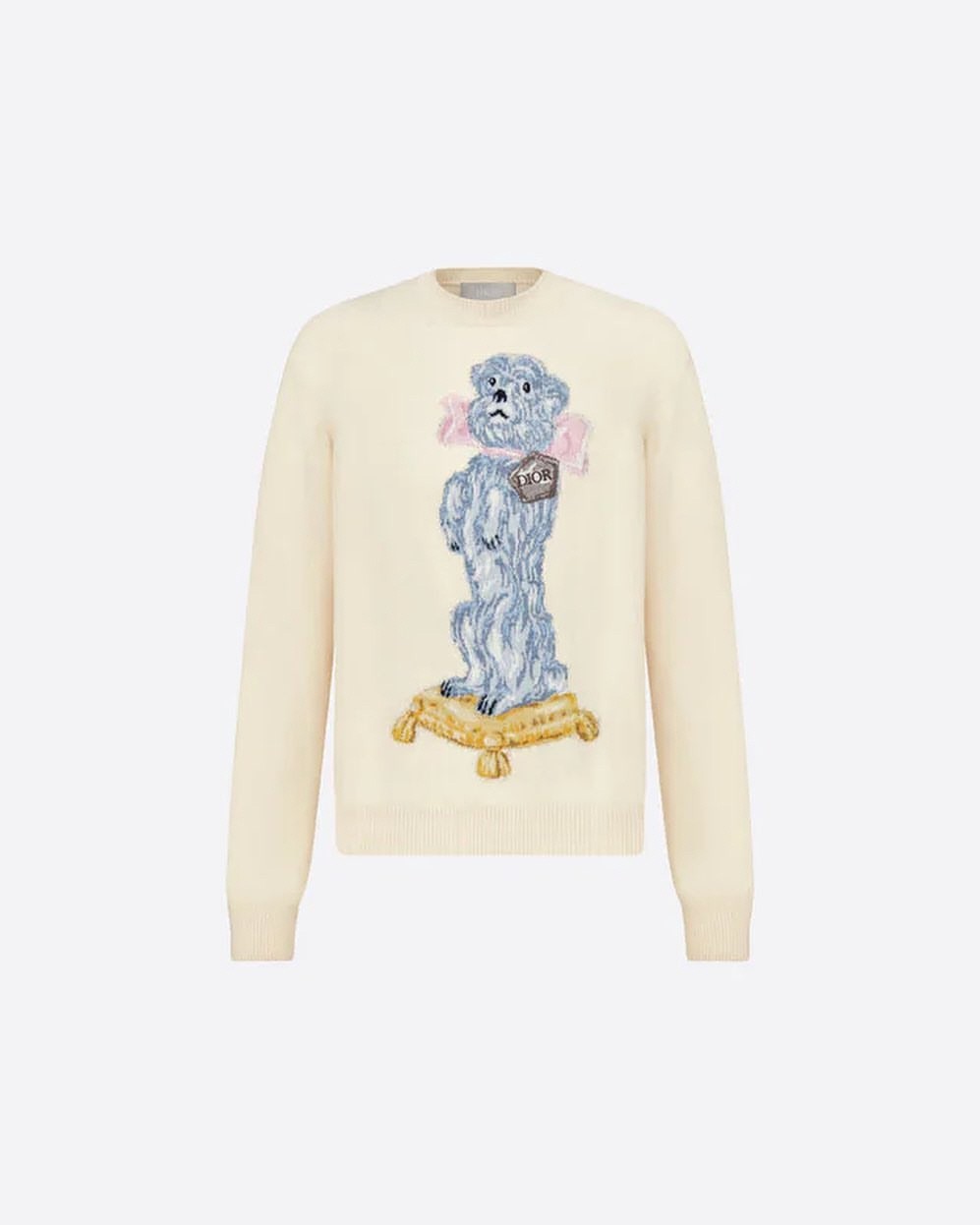 It comes to no surprise that Cha Eun-Woo is frequently seen wearing Dior attire as he is an ambassador for the luxury brand. Recently, Jin was spotted wearing the same sweater on a Youtube talk show, leading fans to respond with reactions such as "the two princes of Dior."