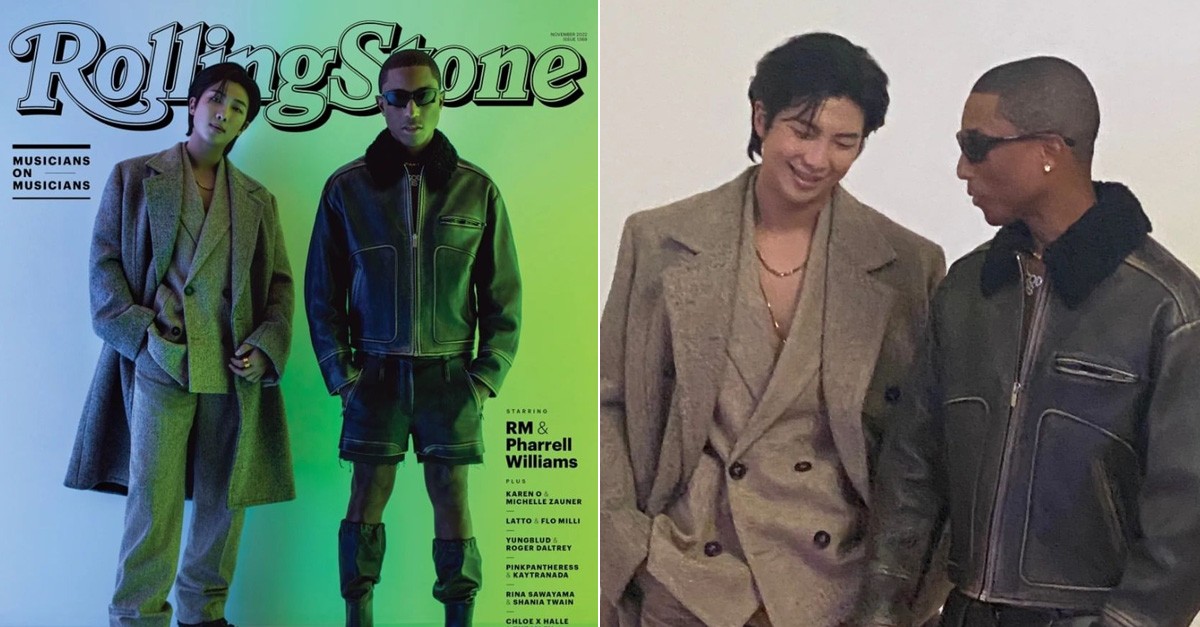 BTS' RM and popstar Pharrell Williams stood side by side. On November 1st, RM posted on his Instagram, "Musicians on Musicians with Pharrell on Rolling Stone" along with several photos. The post revealed the Rolling Stone November cover as well as behind-the-scenes photos of the two artists.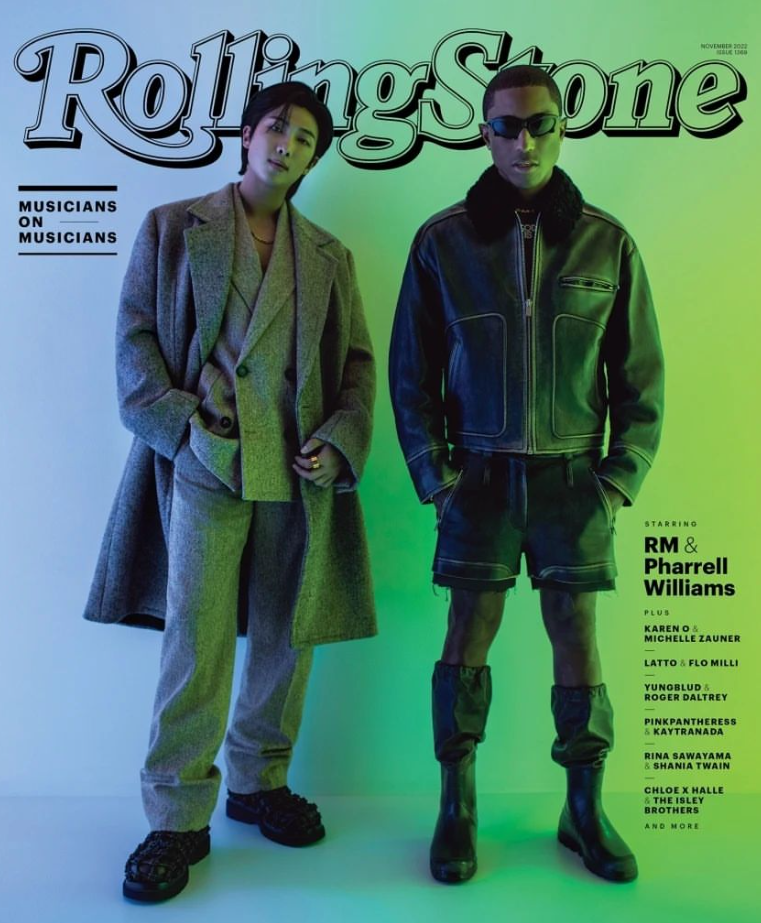 The dreamy and colorful mood of the photos draw attention to the world class stars.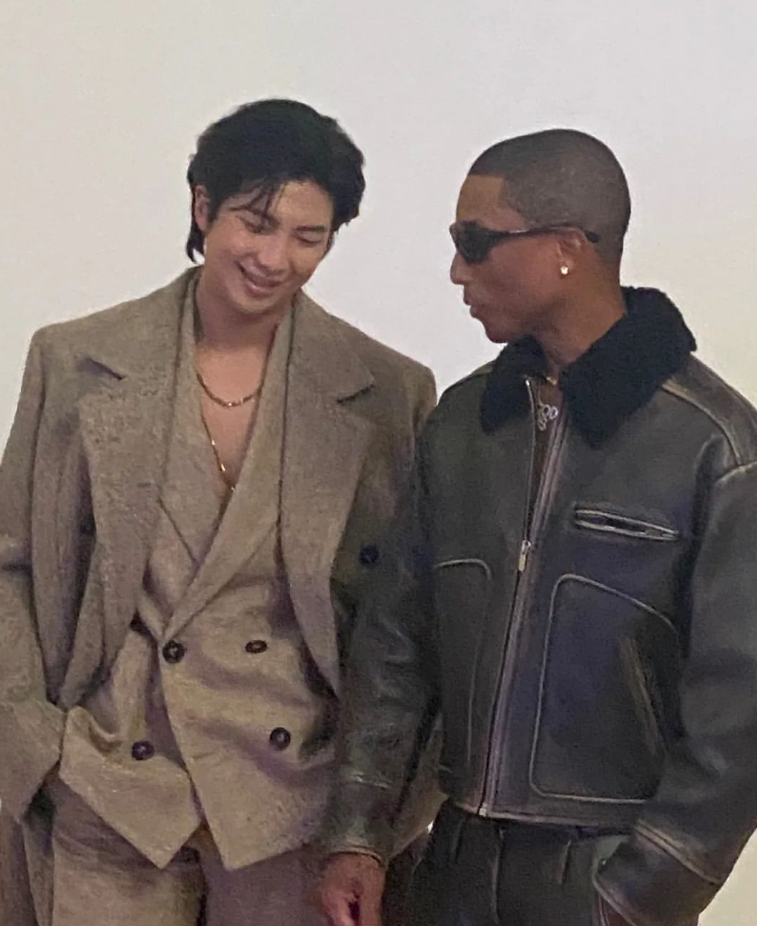 The backstage photos show the two artists shoulder to shoulder, with RM smiling mid-conversation.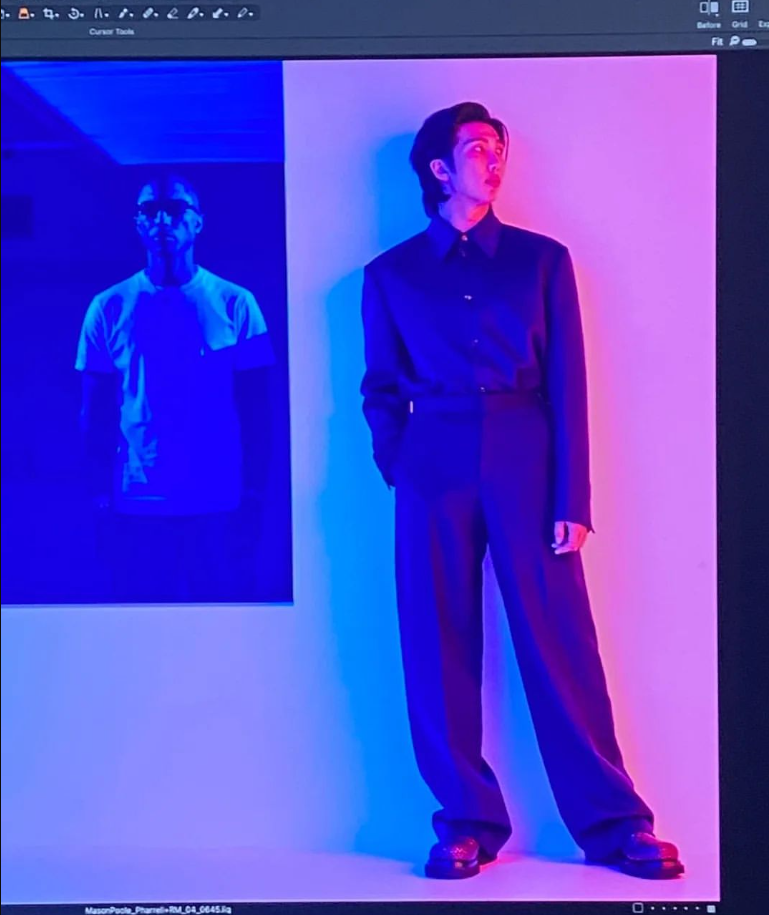 BTS' leader RM stood boldly like a mannequin, dressed in a chic black attire.
The November issue includes the interview context of both RM and Pharrell where they discuss various topics, including RM's solo album that is soon to be released. The two stars are known to be good friends in the music industry as RM has previously thanked Pharrell for shoes he received as gifts.