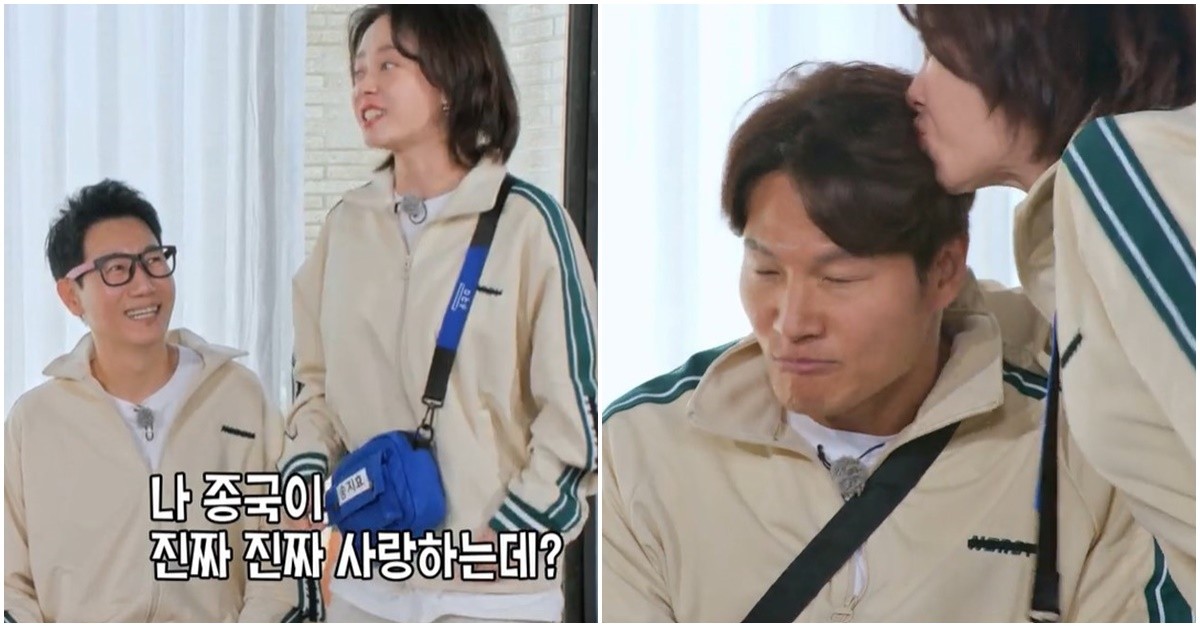 On November 6th, SBS-TV's 'Running Man' series aired with BTS' Jin as a special guest. On this day, the members of 'Running Man' played various games with Jin. During a game of 'That's not right', whereby if you admit or acknowledge the other team member's words you lose points, an unexpected scene was captured. Yoo Jae-Suk asked Song Ji-Hyo, "You do not like Jong-Kook", and to that Song Ji-Hyo replied, "That's not right, I really love Jong-Kook" and got up from her seat and kissed Jong-Kook on the head.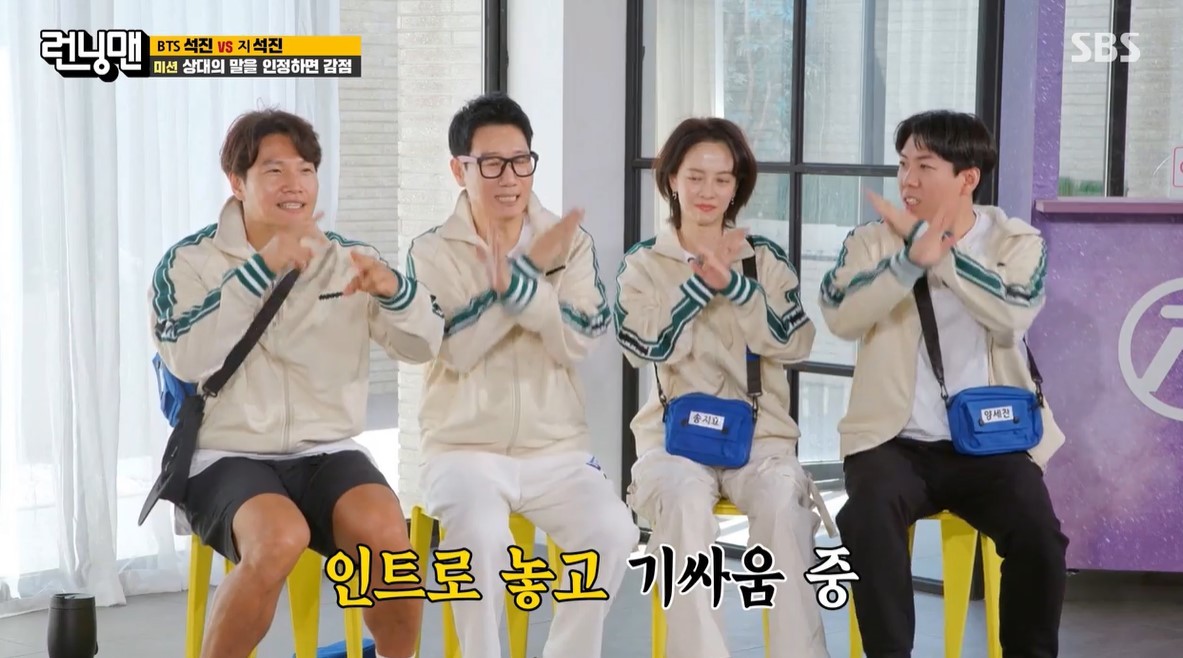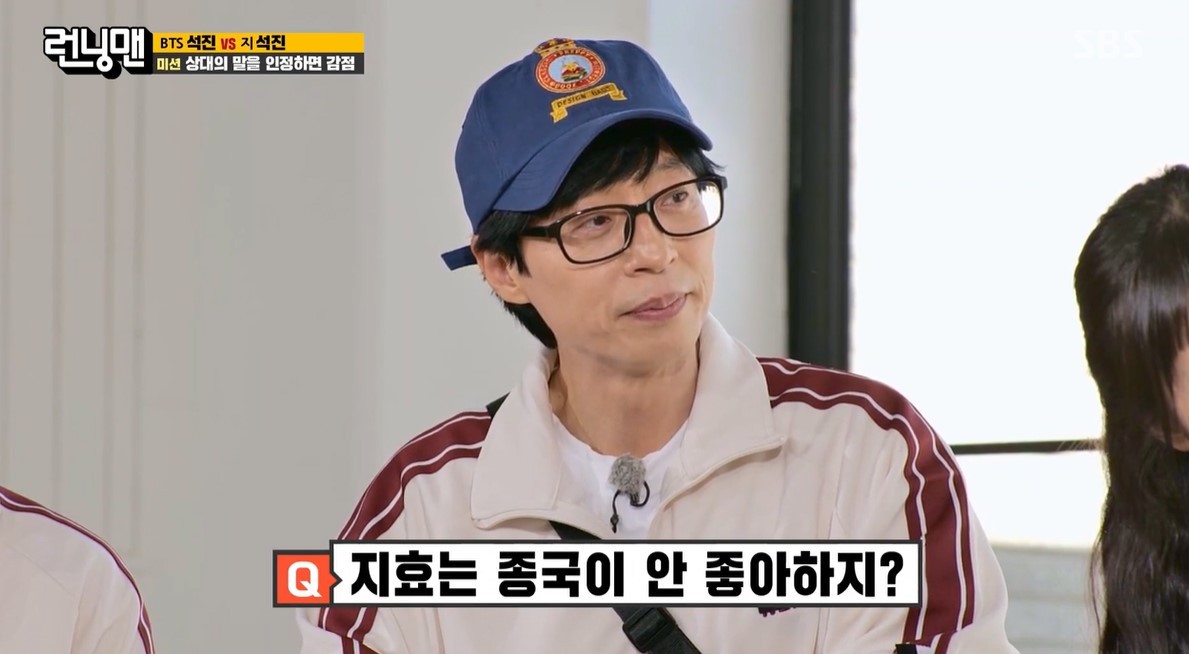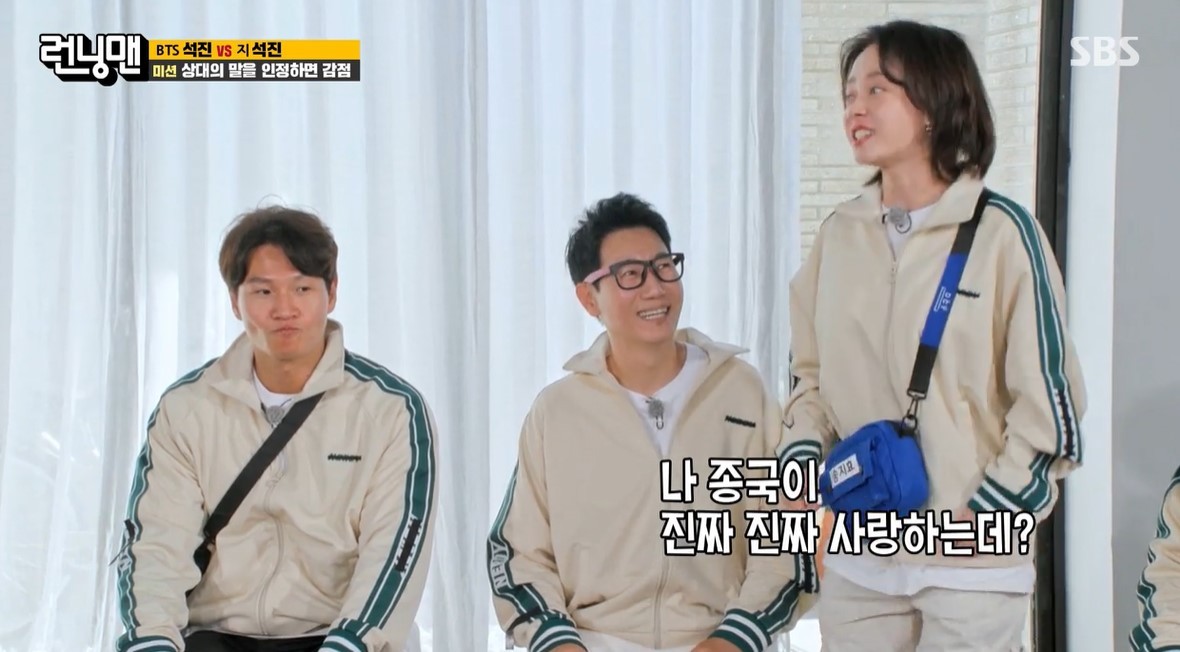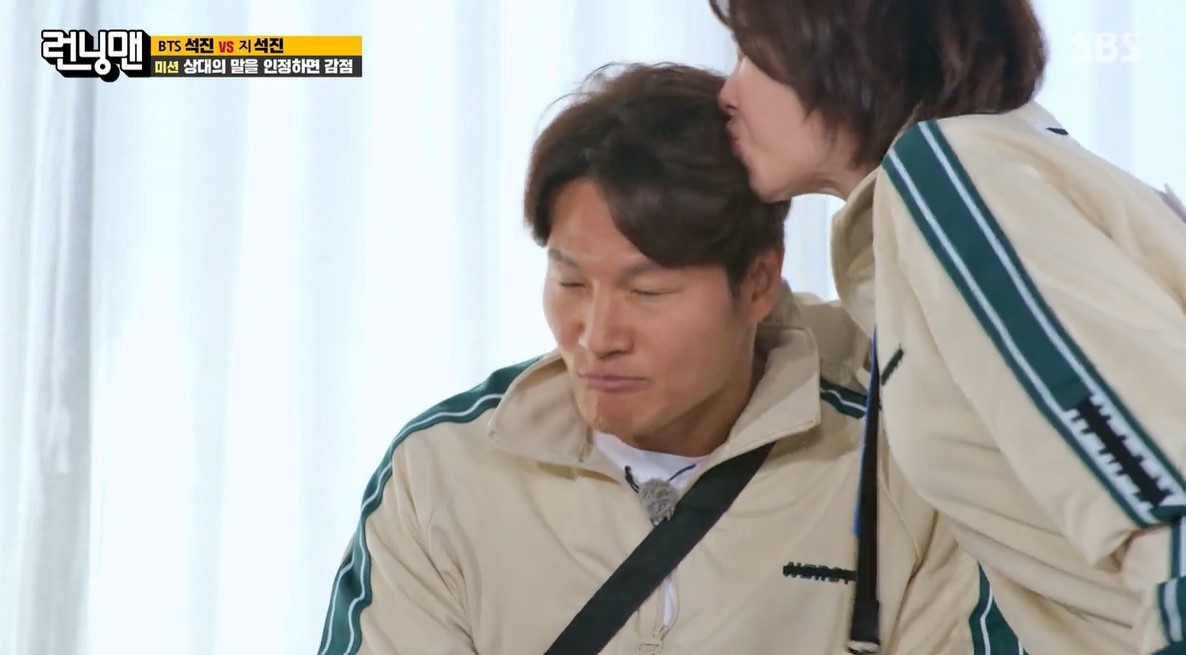 Kim Jong-Kook seemed surprised and embarrassed at the surprise peck. The other members immediately burst out laughing.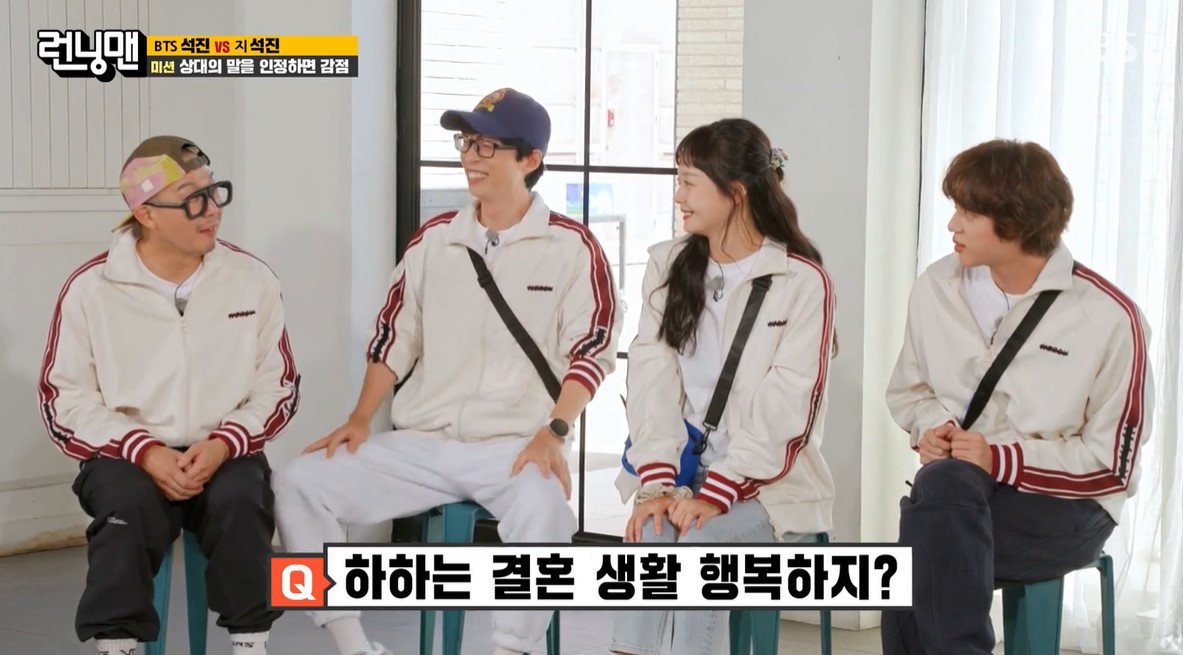 After the stir-up, Kim Jong-Kook backfired at Haha asking, "Are you happy with your marriage?"
Haha flinched and said, "That's not right, I want to leave sometimes."