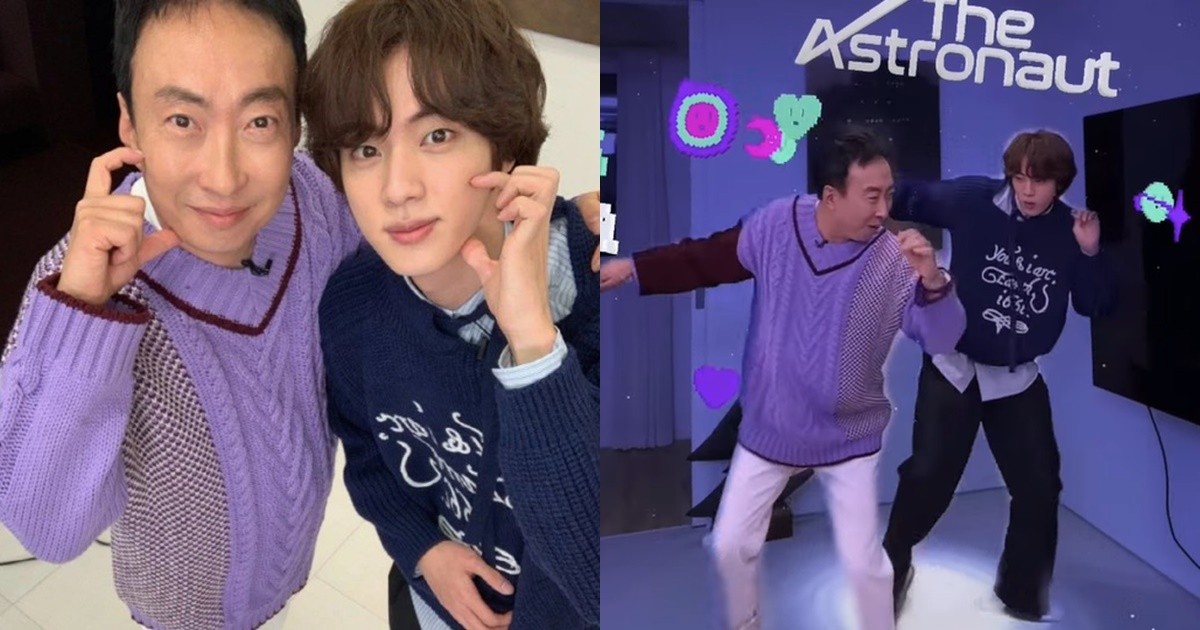 On November 6th, Park Myung-Soo posted on his Instagram account, "BTS' Jin will feature in the upcoming episode of 'Hal Myung-Soo.' Stay in tune for the intimate get together with the world star. Thank you to the loyal man Jin!"
With the post, a short video clip was also uploaded, showing Park Myung-Soo and Jin dancing along to 'The Astronaut', which is Jin's newly released solo single.
During the video, Jin provoked laughter by dancing Park Myung-Soo's signature 'jjojjo' dance moves, holding a straight face.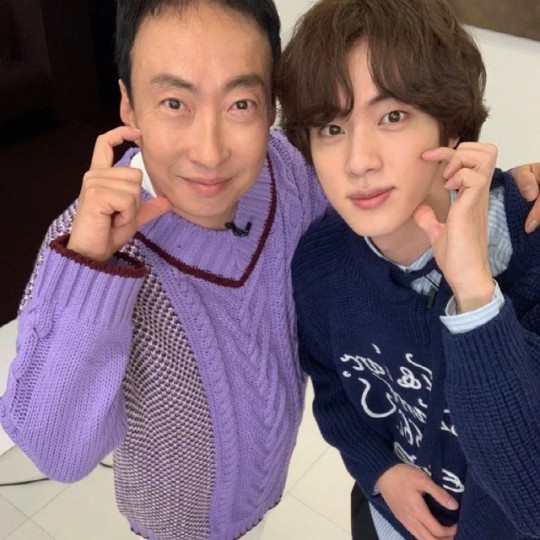 Check out their moves below!