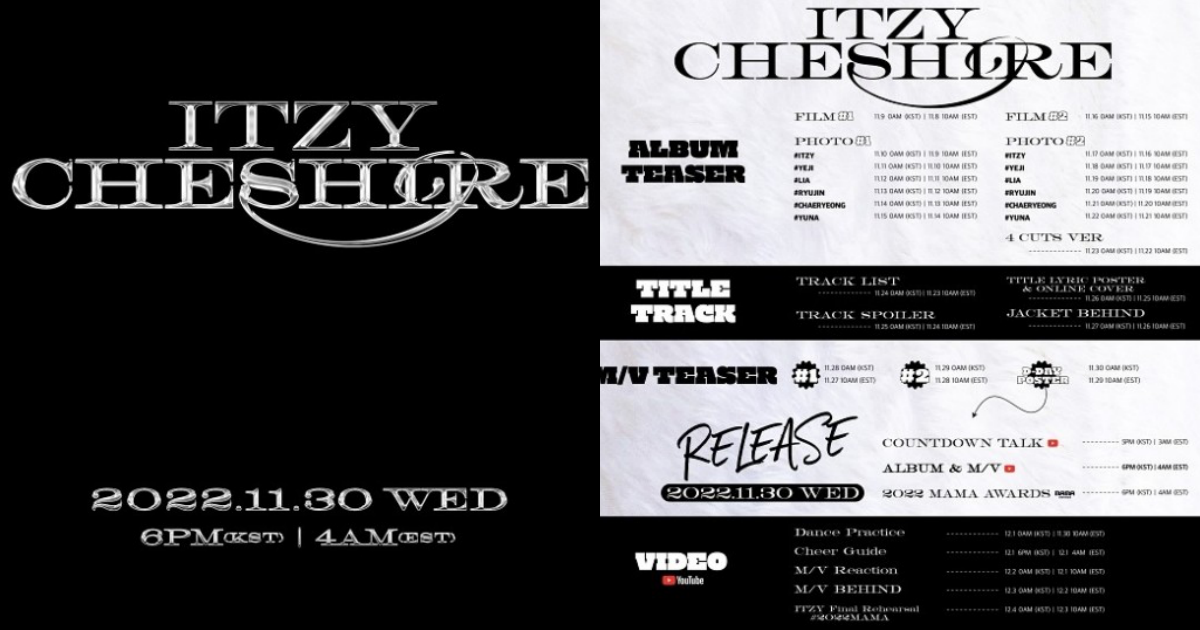 On November 8th at midnight, JYP Entertainment announced the official comeback of girl group Itzy at the end of this month. A teaser poster for the new album and promotion scheduler was unveiled.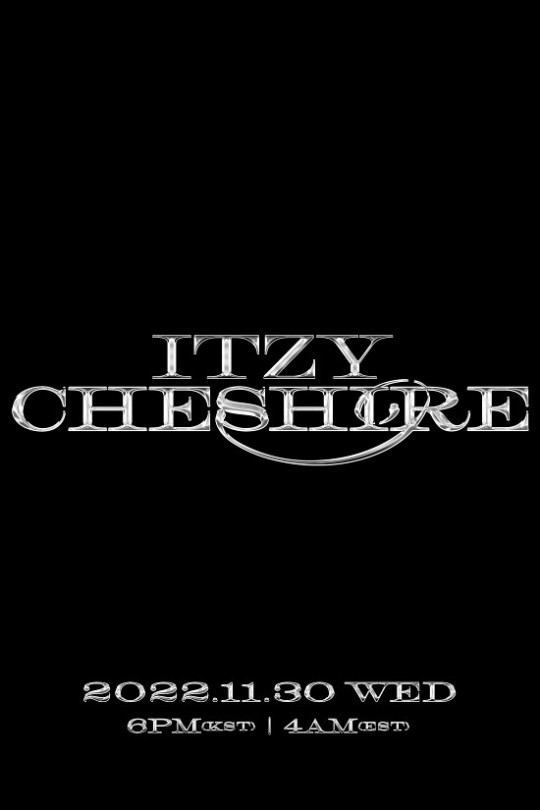 With a monochrome theme, the scheduler has revealed that the concept film will be released on November 9th, followed by sequential reveals of concept photos, full track list and music video teasers.
On November 30th, the day that 'Cheshire' will be fully unveiled, Itzy will hold a countdown talk with fans. At 18:00 (KST), live streaming of the '2022 MAMA' will also be offered to fans.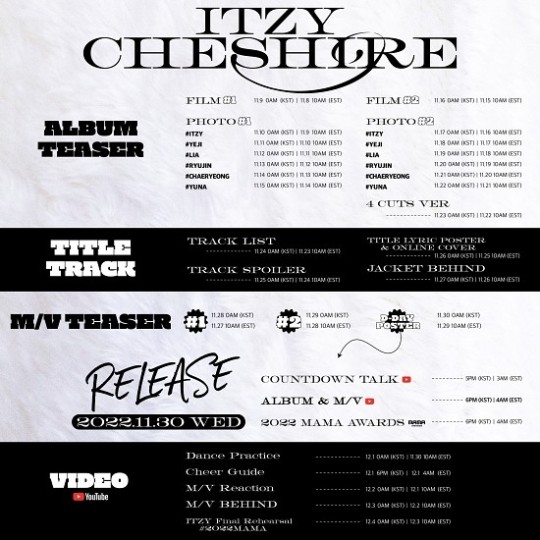 In the meantime, Itzy are currently on their first world tour 'Checkmate' in the US. Seats for the world tour concert in 8 regions across America sold out immediately as soon as tickets opened up. Following on from the US, the tour will continue in Manila (January 14th), Singapore (January 28th), Jakarta (February 4th) and Bangkok (April 8th).
The new mini album 'Cheshire' will be dropping charts on November 30th at 18:00 (KST) so stay in tune!