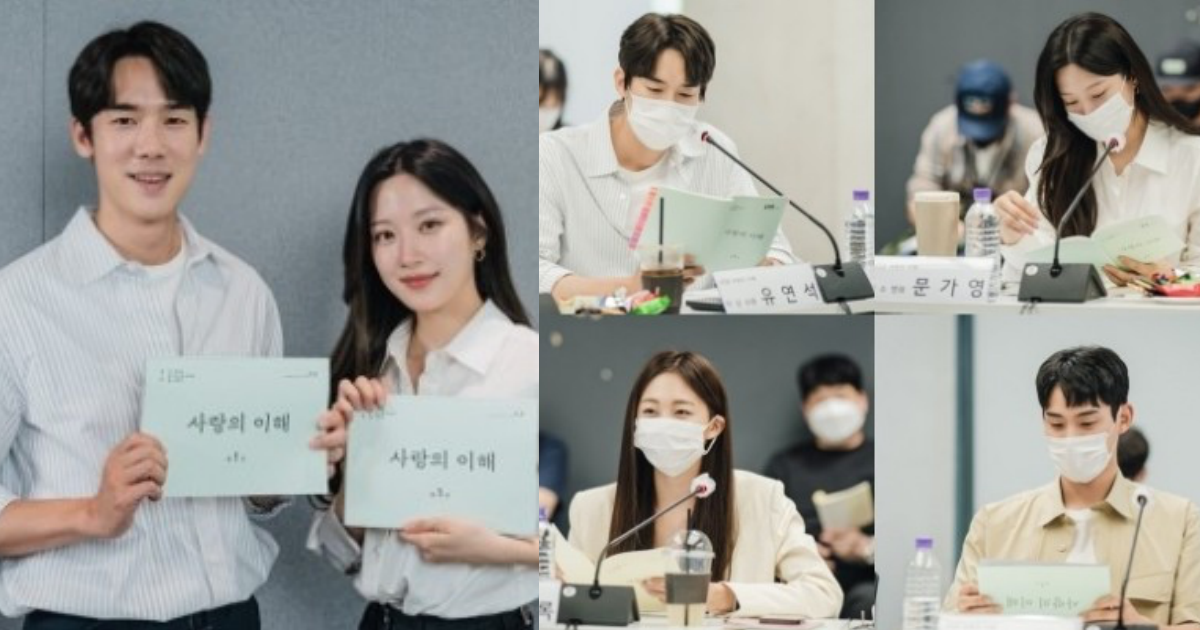 On November 9th, JTBC's new Wednesday-Thursday drama series 'Understanding of Love' (written by Lee Seo-Hyun and Lee Hyun-Jung, directed by Jo Young-Min) released photos taken from the first script reading rehearsal.
'Understanding of Love' is a romance story, based on the original novel published in 2019 by Lee Hyeok-Jin.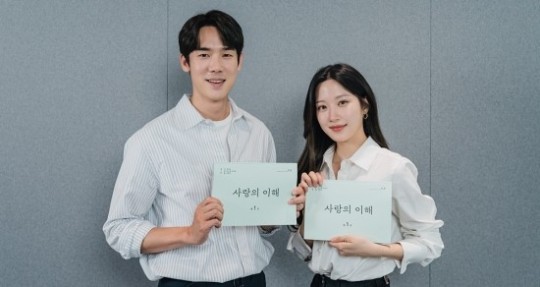 The plot revolves around four characters who all meet at a branch of Nara Bank. The story depicts a scandalous office romance, as well as portray the differences in their understanding of 'true love.' Director Jo Young-Min said, "I am thrilled to be working with my team of leading actors." The four main roles are to be played by Yoo Yeon-Seok, Moon Ga-Young, Geum Sae-Rok and Jeong Ga-Ram.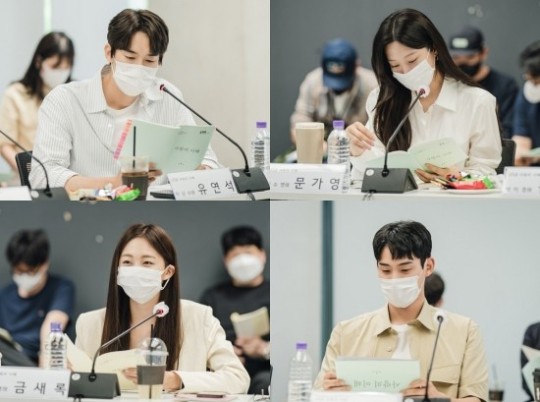 Ha Sang-Soo (played by Yoo Yeon-Seok) is the senior head of the consultation team at Nara Bank's Yeongpo branch. He is a handsome, smart and strong-willed person who seems perfect in every way. Will the romance bloom for this perfect man?
Ahn Soo-Young (played by Moon Ga-Young) is a fourth-year chief at the bank's branch and is a character who thinks of love as a sandcastle on the beach that will never collapse. Full of fantasy and romance, her subtle but mesmerizing character is anticipated to fully immerse the audience.
Park Mi-Kyung (played by Geum Sae-Rok) comes from an affluent family background. Her youthful energy and boldness leads to never-dying popularity.
Jung Jong-Hyun (played by Jung Ga-Ram) is an aspiring police officer. Although he is living in tough conditions, he does not lose hope and continues to thrive for his dreams.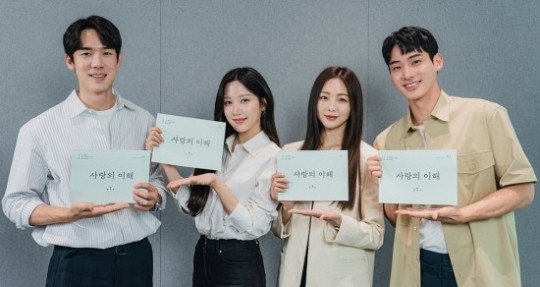 Lastly, Jung Jae-Sung as branch manager and Park Hyung-Soo as an associate manager of the bank will bring wit and humour to the scenes. Moon Tae-Yu will play So Kyung-Pil who is a famous rapper and Oh Dong-min will play Yang Seok-Hyeon who is a hacker, will meet as Ha Sang-Soo's friends in the drama, later becoming best friends.
Stay in tune for the premiere of 'Understanding of love' which will premiere in the winter of 2022!