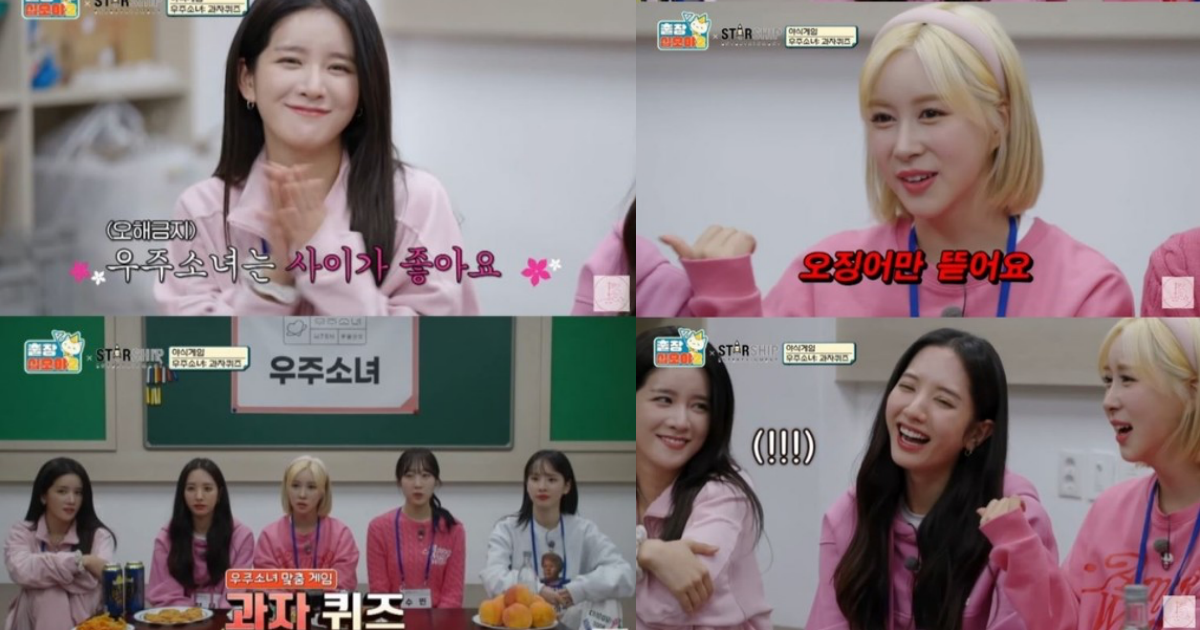 On November 13th, tvN's entertainment program 'The Game Caterers' revealed the second episode of Starship Entertainment's artists. On this day, artists from Starship Entertainment had a late-night snack game after eating dinner. Members of Cosmic Girls (also known as WJSN) showed delighted faces when they saw the table set with bread, fried chicken, kimchi pancakes, dried persimmons, chocolate and peaches.
Member Bona immediately asked, "are we allowed to drink beer with this?", causing other members to laugh and PD Na Young-Seok.

The program proceeded to a cookie game. Apart from Bona, the Cosmic Girls confidently played the game.
Member Dayoung commented, "This unnie (Bona) only eats squid, unlike her appearance", making the whole crew burst out into laughter.
Cosmic Girls aced their way through the game and member Dayoung surprised everyone by saying, "the cost of snacks for a month cost 10 million won."
The game ended by Bona not being able to get a snack for the group who confessed she has less knowledge on sweets.