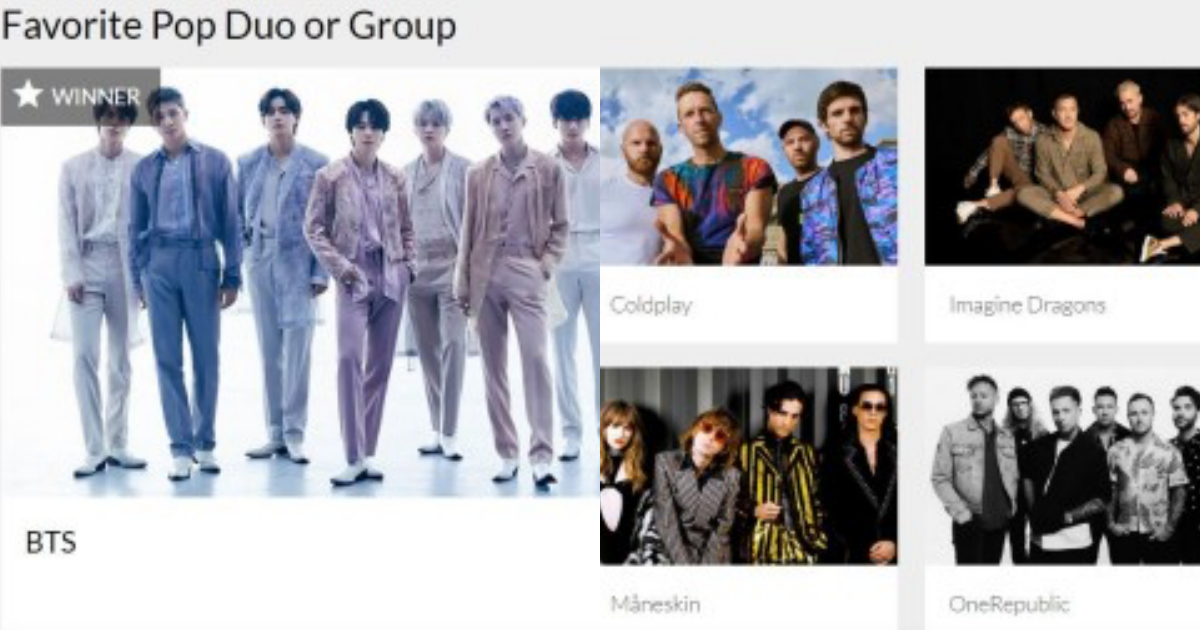 BTS have won the 'Favorite Pop Duo or Group' award at the American Music Awards (AMA) for the fifth consecutive year. The AMA is one of the three major music award ceremonies in the US and will be held on November 21st at 10:00 (KST) at the Microsoft Theater in Los Angeles. It is prior to this ceremony that the 2022 AMA announced the winners for various categories on their official website.
Standing up against world class groups including Coldplay, Imagine Dragons, Maneskin and OneRepublic, BTS won the title in the 'Favorite Pop Duo or Group' category. In previous years, BTS have won various awards at the AMA including 'Favorite Social Artist' in 2018 and 'Artist of the Year' last year.
The 2022 AMA recently revealed a newly established category titled 'Favorite K-Pop Artist', whereby BTS, Blackpink, Twice, Seventeen and Tommorw X Together were nominated.