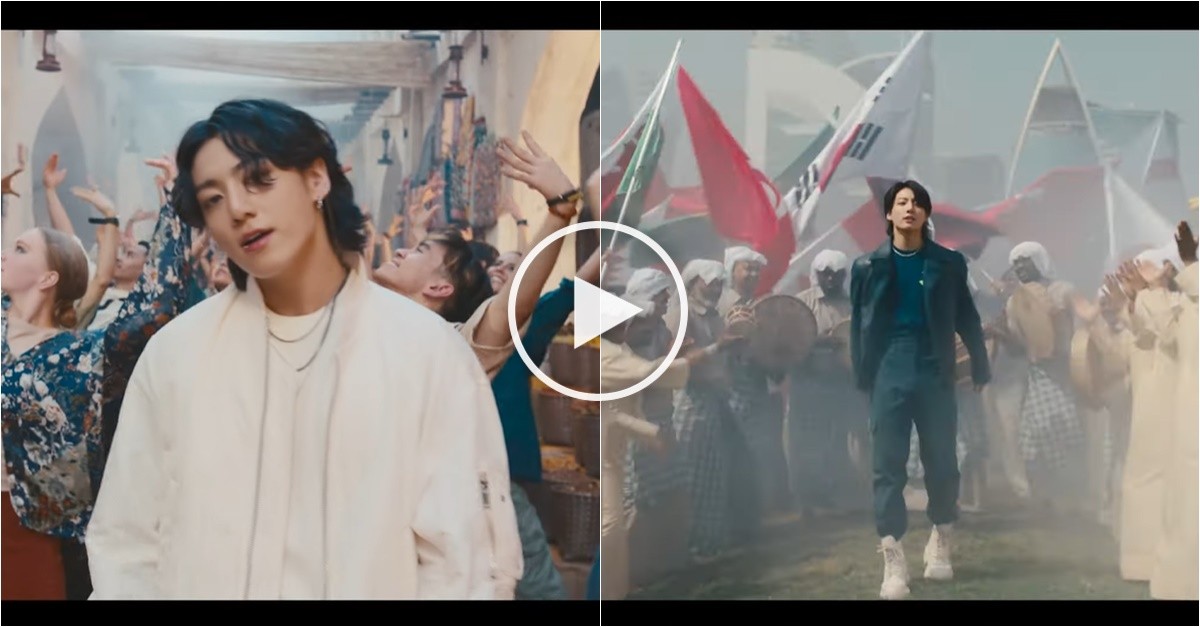 The official soundtrack and music video for the 2022 FIFA World Cup in Qatar titled 'Dreamers', sung by BTS' Jungkook, has just been released.
On November 22nd, the official FIFA YouTube channel uploaded the music video for 'Dreamers', which is a hopeful and cheerful soundtrack. The lyrics sing, "Look who we are, we are the dreamers", expressing the World Cup spirit of challenge and determination.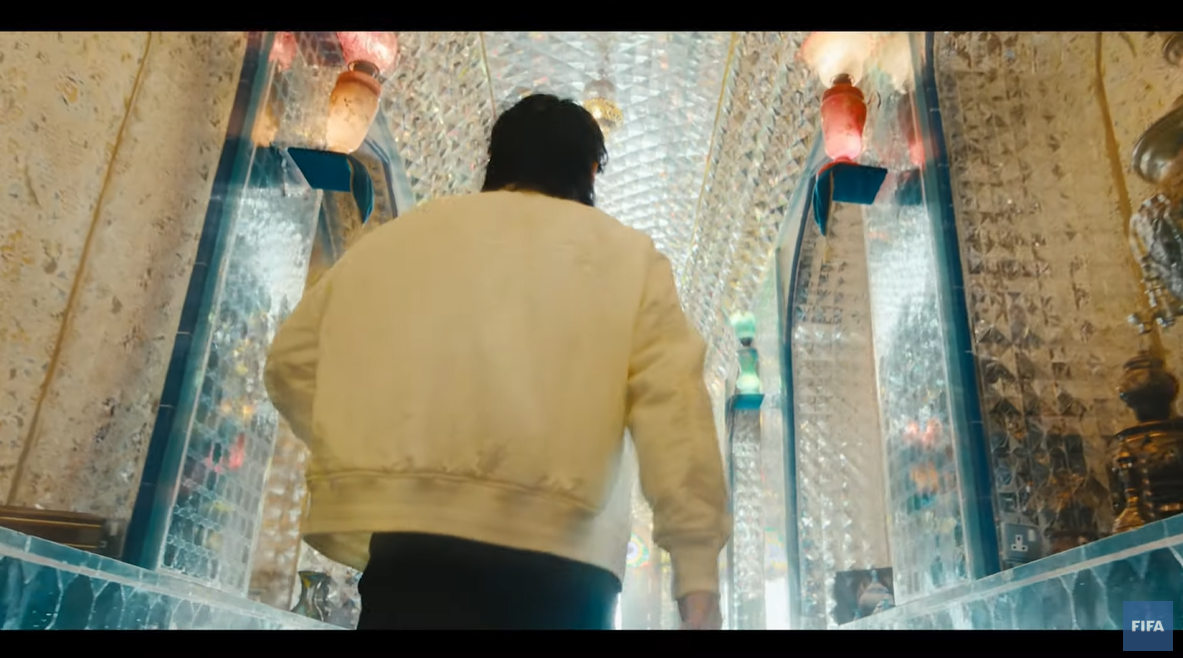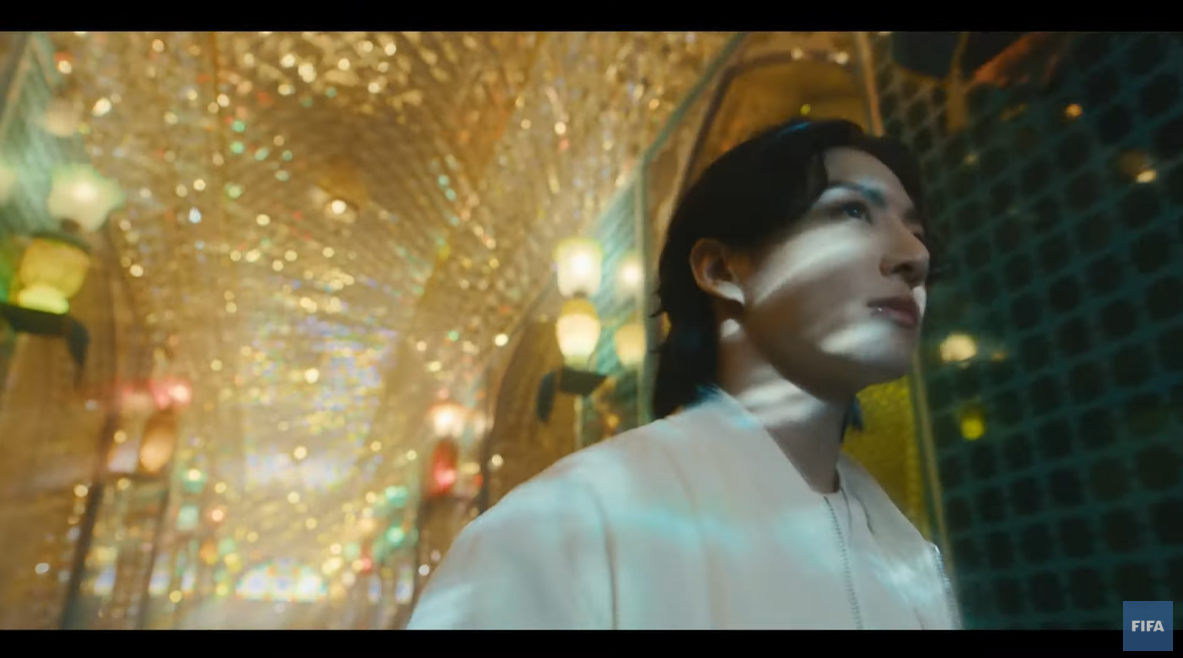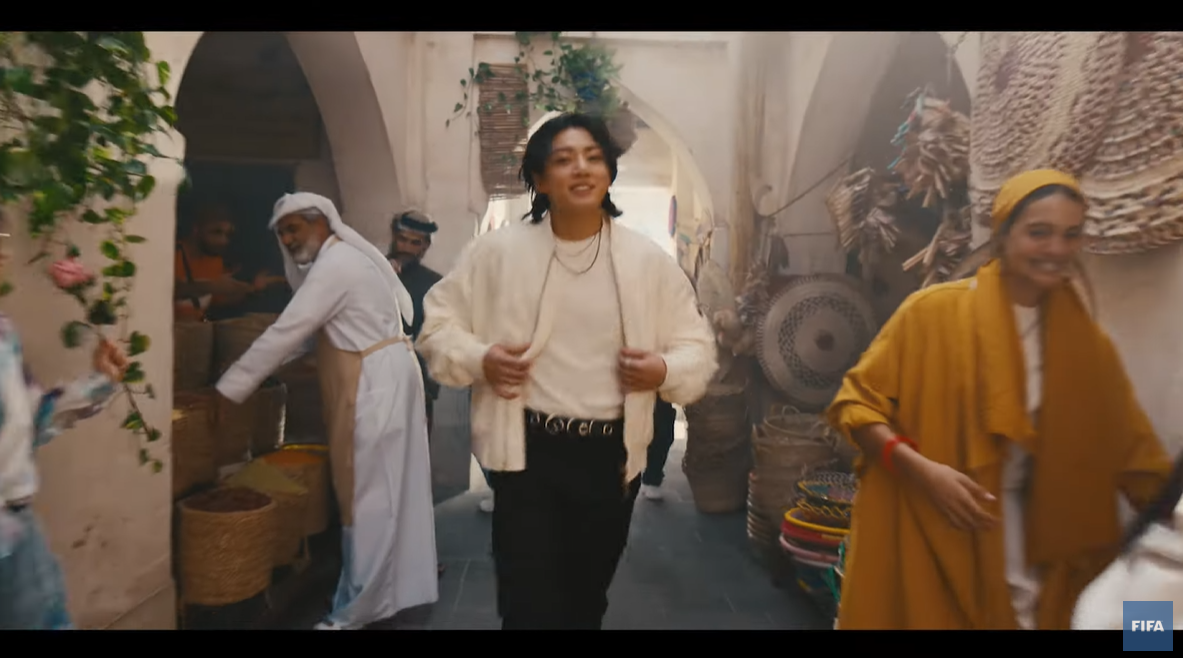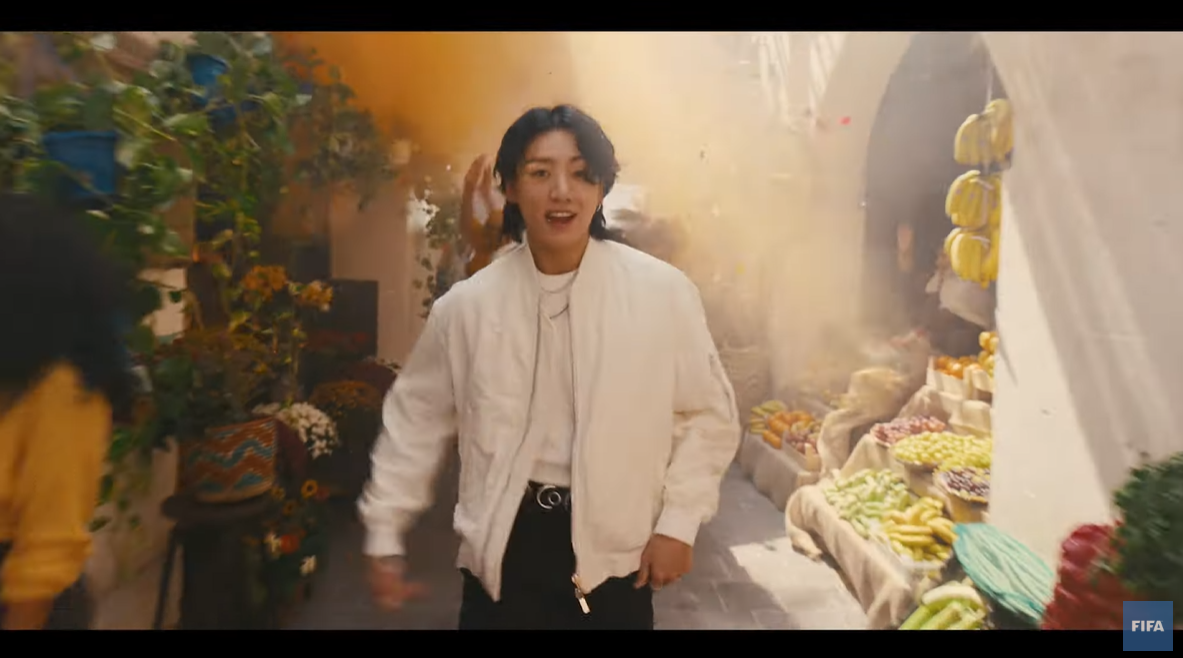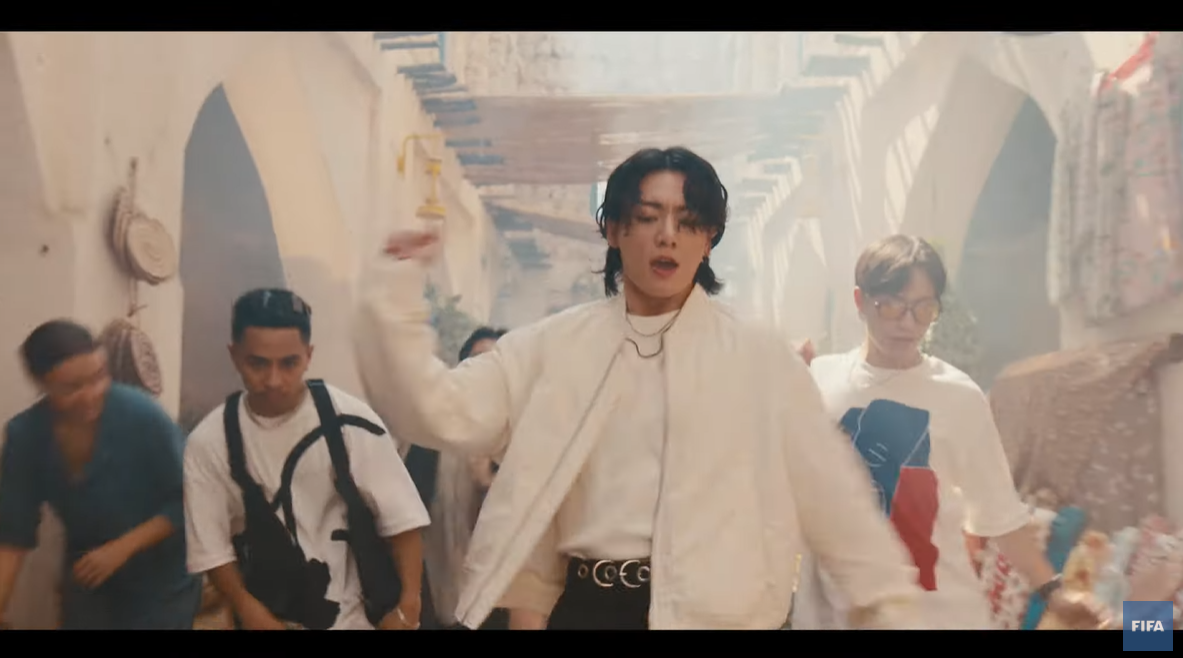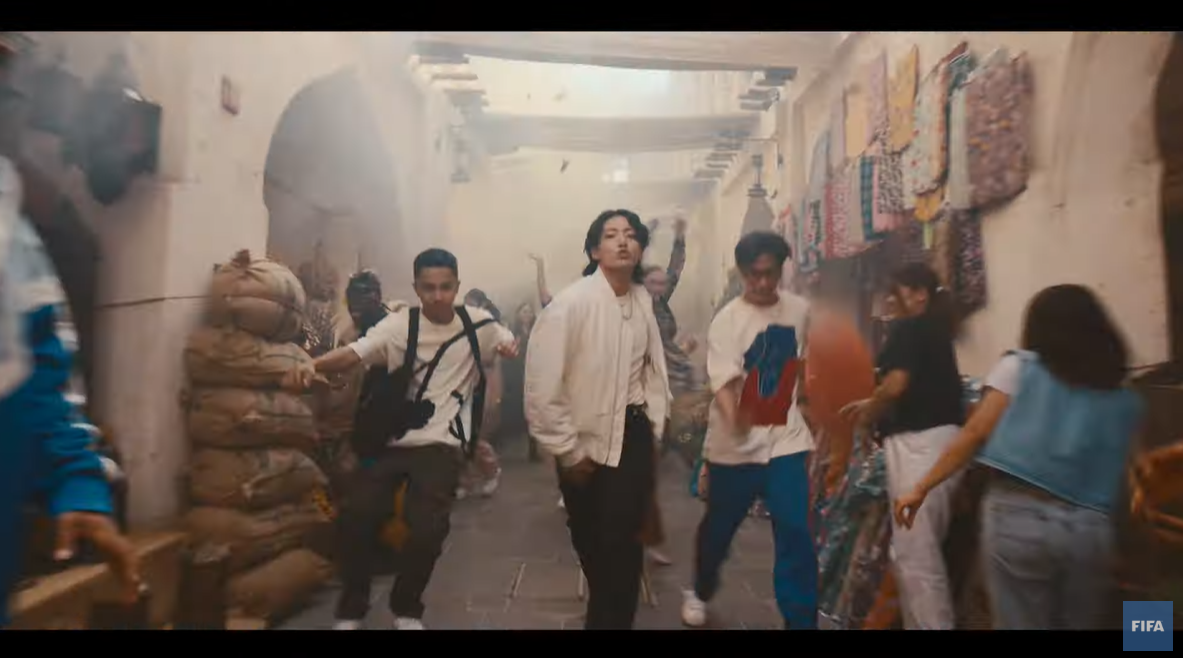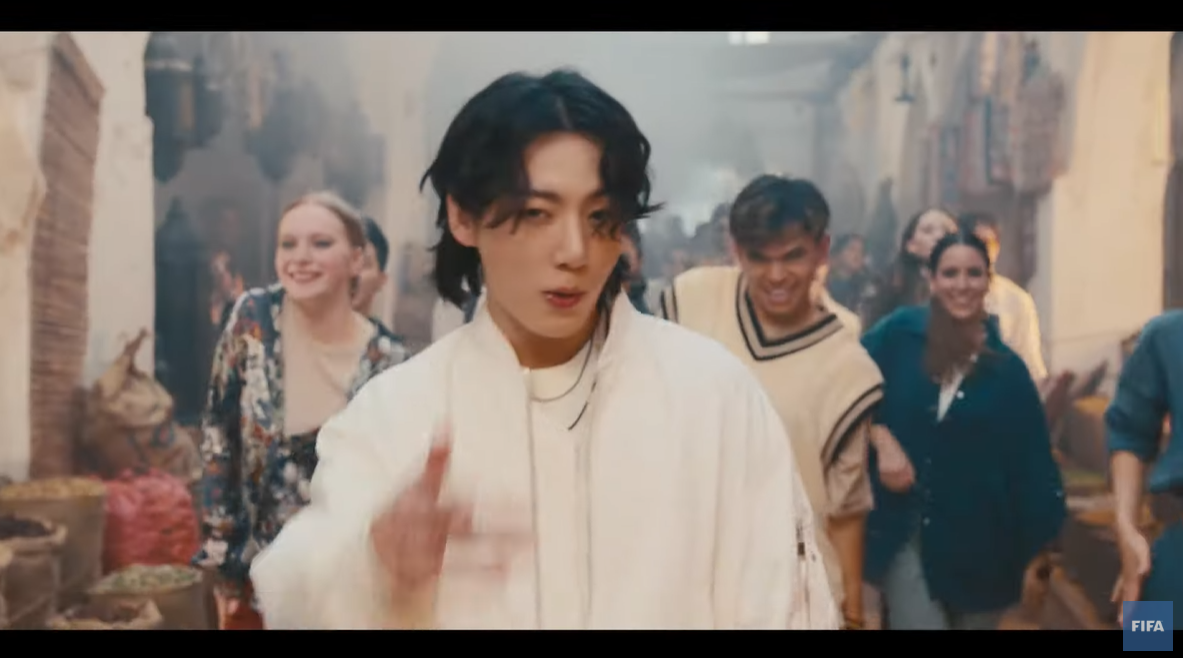 In the music video, Jungkook is seen walking down alleyways, gathering people from all over the world to unite, sing and dance together. The 32 flags of the World Cup participating countries flutter in the background, emphasizing the exciting festival vibes. In particular, Korea's national flag is eye catching, centered right behind Jungkook.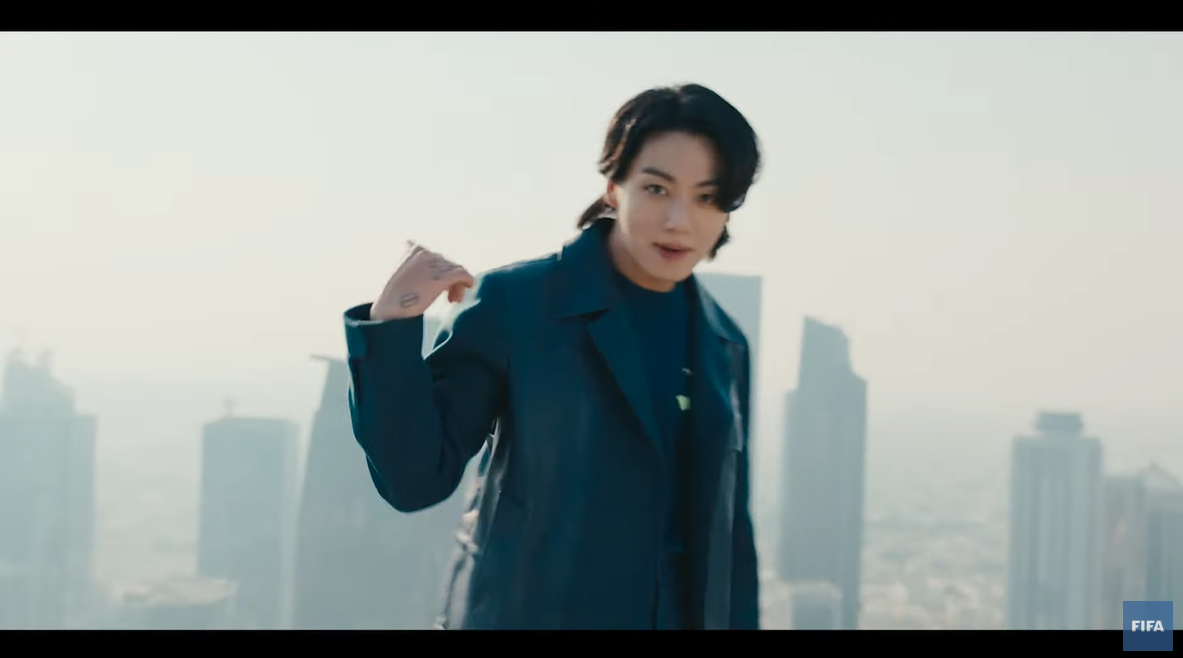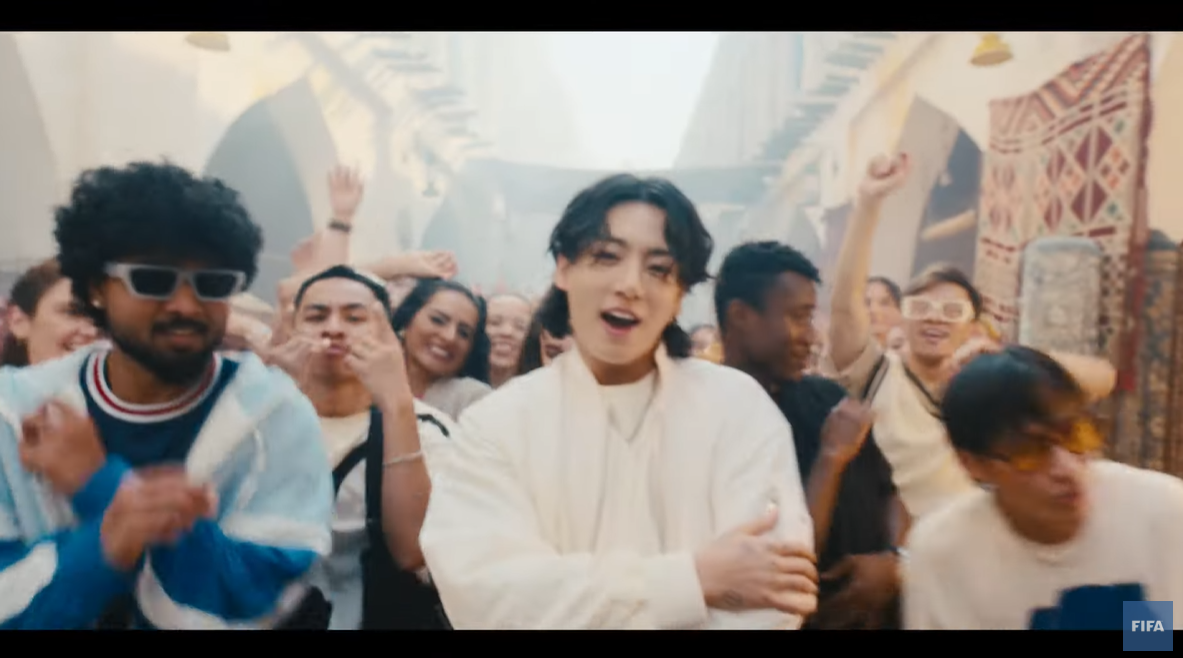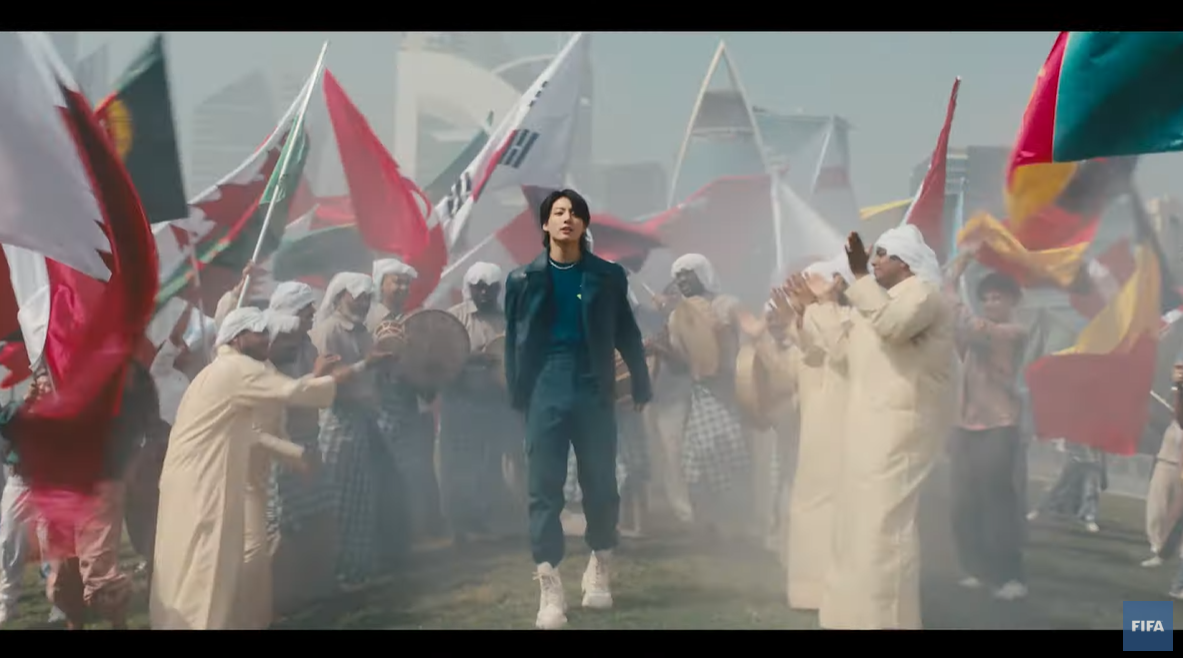 The soundtrack is in collaboration with the Qatari national singer Fahad al-Kubaisi.
Fans have responded to the music video with comments such as "Jungkook looks like Aladdin" and "Jungkook looks like he has been living in Qatar for twenty years he looks so natural in the setting."