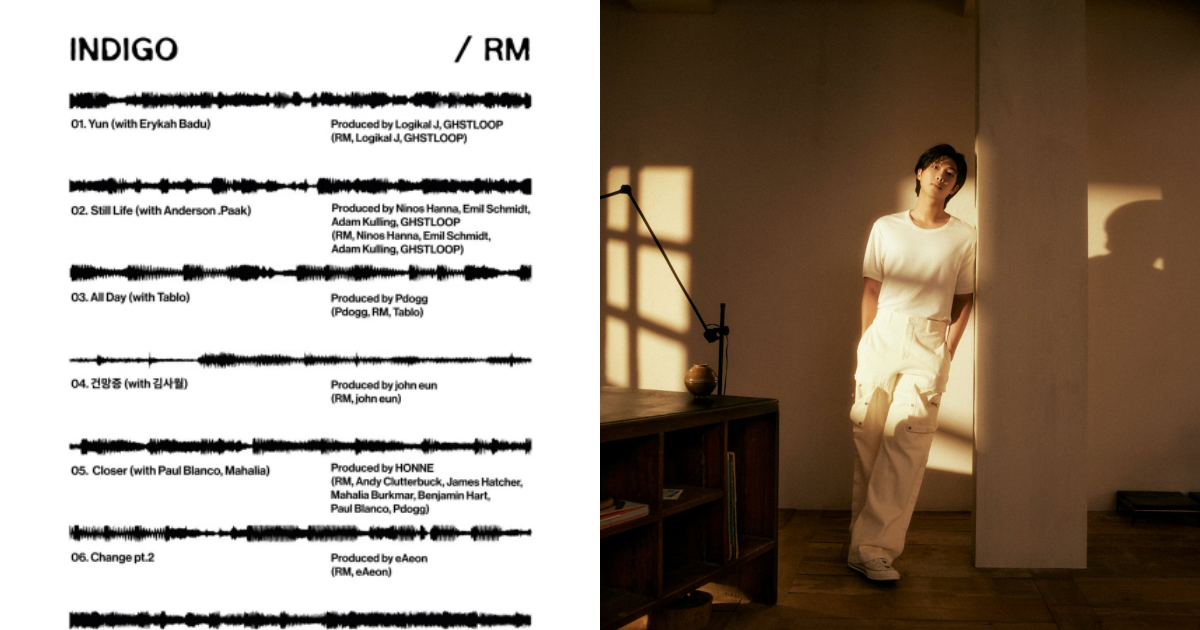 On November 25th, BTS' RM unveiled the full track list for his first official solo album 'Indigo.' The image displayed ten different sound waves for ten tracks.
Check out the track list below!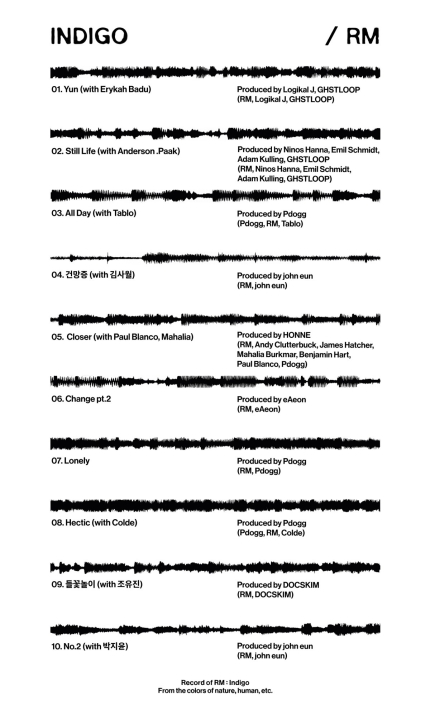 Track no.9 features Cho Yoo-Jin of Cherry Filter, which portrays RM's wish to live like a wild flower; not exotic but subtle like a quickly dying flame.
For his solo album, RM has collaborated with various artists including Erykah Badu, Anderson.Paak, Tablo, Kim Sa-wol, Paul Blanco and Mahalia, Colde and Park Ji-Yoon.
RM is credited with co-writing all of the tracks on his album, while producer Pdogg who is well-known for collaborating BTS songs, appears frequently on the tracklist for production
British electronic duo Honne participated in 'Closer', who have previously worked with RM for his mix tape 'Mono' released in 2018.
'Indigo' portrays a diary, full of RM's ideas and worries. The anticipation is high for the upcoming album as a wide range of genres and various collaborations with artists are to be revealed.
'Indigo' will be dropping the charts on December 2nd at 14:00 (KST).