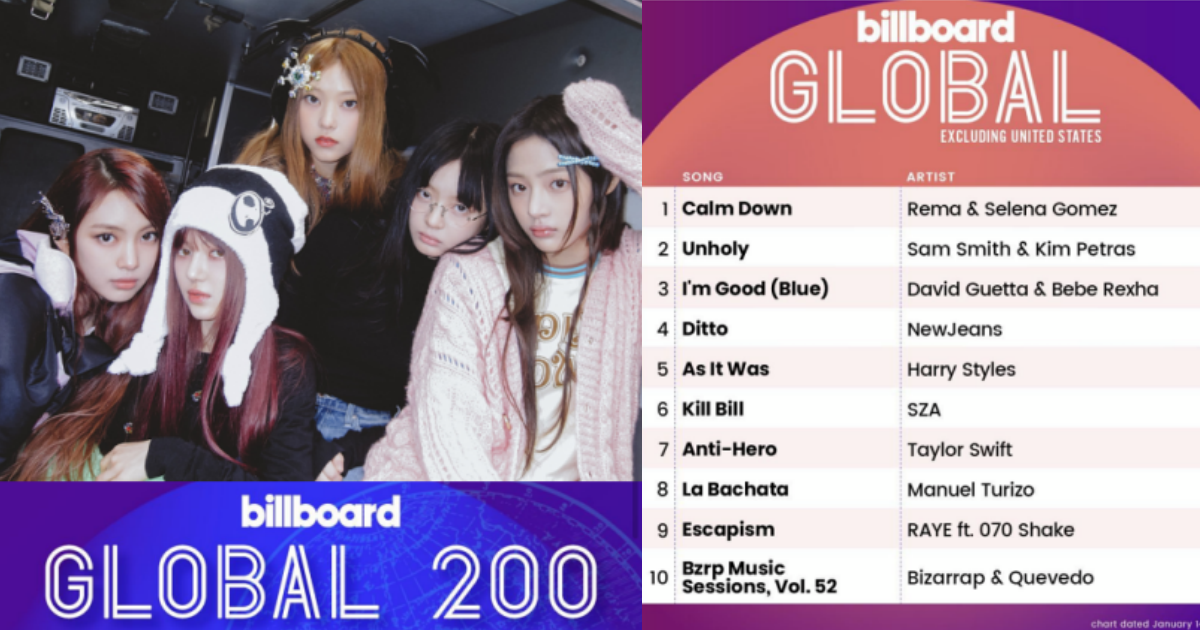 On January 10th, Billboard revealed that New Jeans had made it into Top 10 on the Global chart, with their new single 'Ditto', from their recently released album 'OMG.'
The girl group ranked 8th on the 'Global 200' chart and 4th on the 'Global (excluding the US)' chart, proving their global popularity.
Additionally, 'Ditto' positioned itself as 6th in Oricon's 'Weekly Streaming' chart last week (January 2nd) for two consecutive weeks.
Locally, in Korea, 'Ditto' topped leading domestic charts including Melon, Genie and Bugs.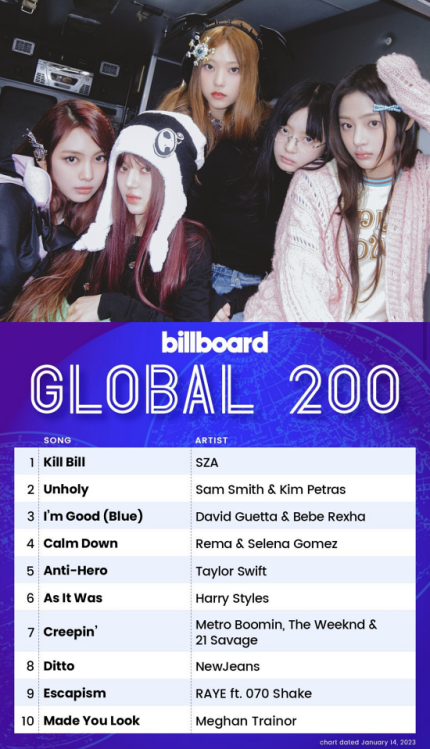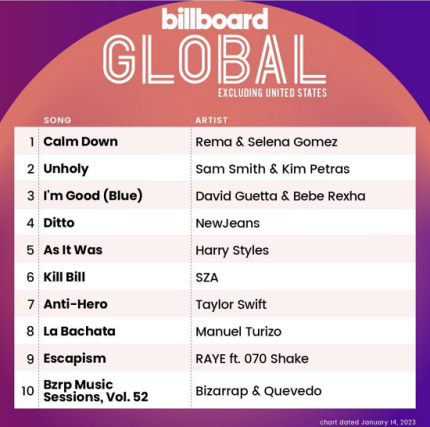 'Ditto' was released to celebrate the first winter since the debut of New Jeans, dedicated entirely to the Bunnies (fandom name). Based on the Baltimore club dance music genre, the single has a catchy beat and dynamic melody.
The girl group sold out 701,241 copies of their album 'OMG' within just the first week of its release (accountable from January 2nd to 8th), setting the highest record of album sales for New Jeans as of yet.