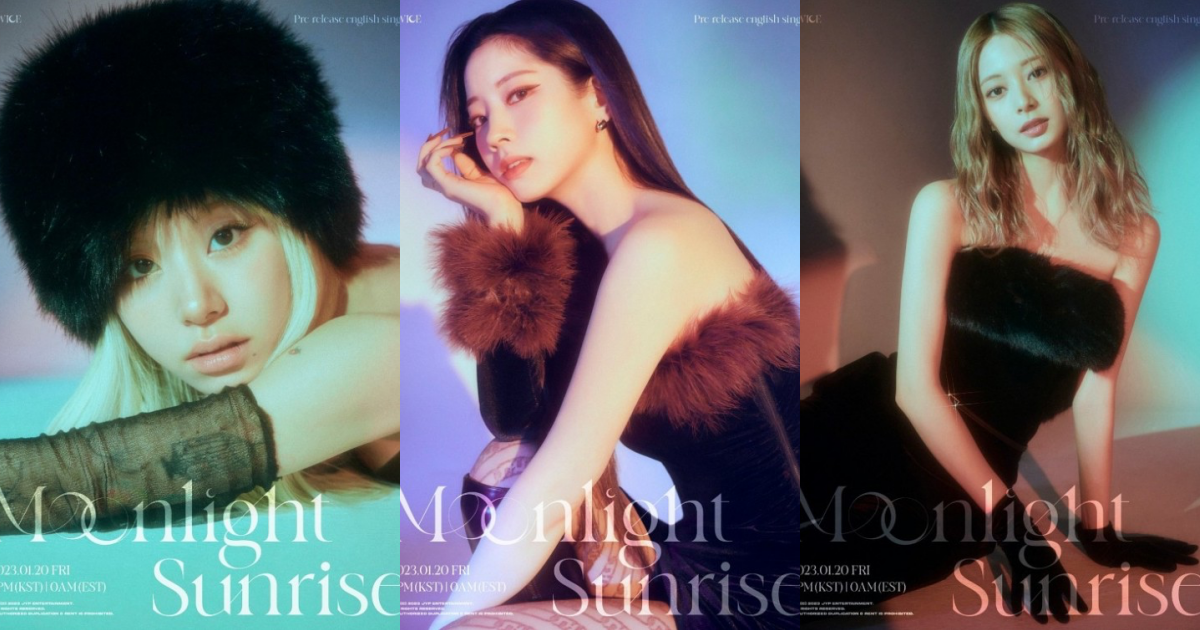 On January 12th, JYP Entertainment revealed teaser photos of the last three members of Twice, Chaeyoung, Dahyun and Tzuyu, ahead of the full unveil of their new English single 'Moonlight Sunrise.'
In the teasers, the three members draw attention to their mystical beauty in a dreamy setting. Chaeyoung pulls off an innocent yet seductive look, wearing a bold and black furry hat. Next, Dahyun poses gracefully, dressed in a velvet strapless top matched with pattern tights. Lastly, Tzuyu completed her elegant look with a strapless dress matched with fur gloves.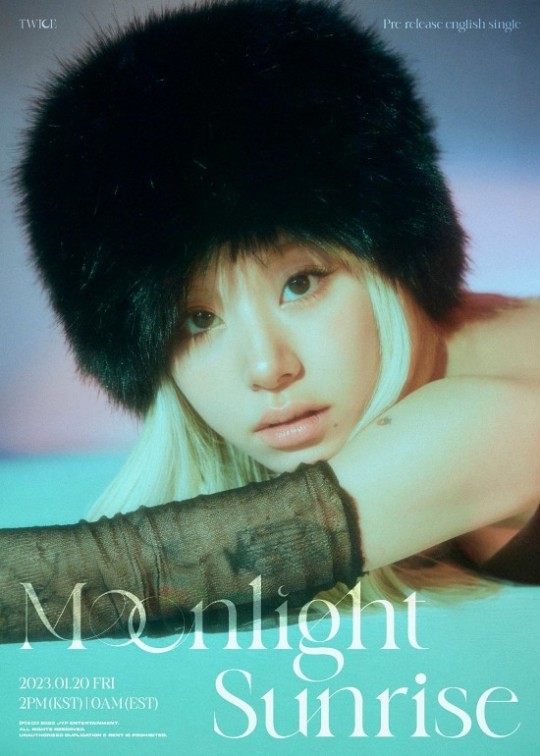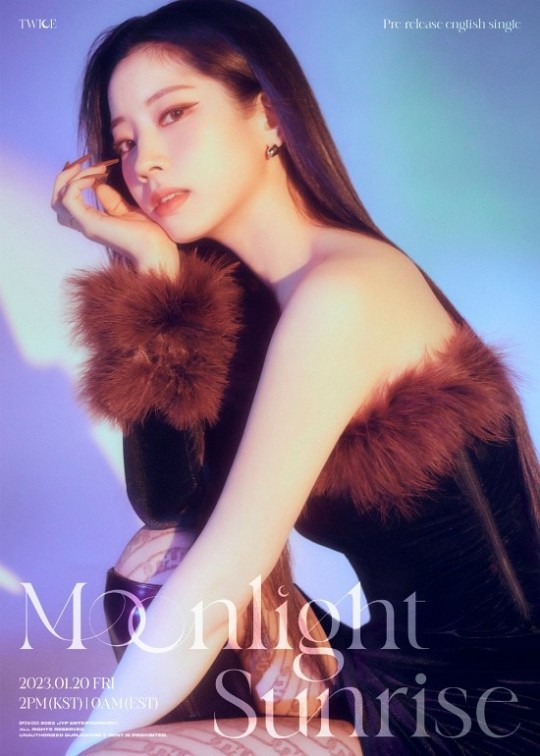 The song 'Moonlight Sunrise' depicts the 'moonlight' and 'sunrise' of the early hours, just like the title itself. The simple yet pretty teasers have raised anticipation for the new single.
'Moonlight Sunrise' will be dropping the charts on January 20th at 14:00 (KST), and soon after in March, the girl group are planned to release a full new mini album.