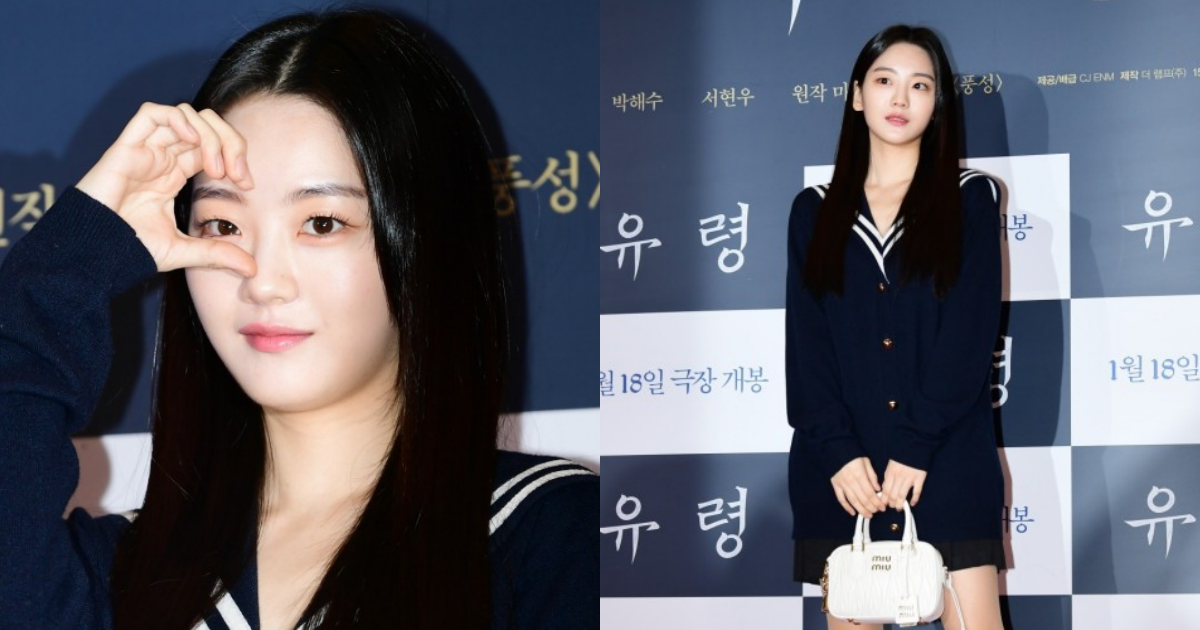 On December 12th, actress Cho Yi-Hyun waved for cameras at the VIP premiere of the movie 'Phantom', was held at CGV I'Park Mall in Yongsan-gu, Seoul.
Cho Yi-Hyun looked classy and cute dressed in a navy sailor collared dress.
The new movie 'Phantom' is based on Mai Jia's original novel 'Pungseong' which is set in the year of 1933 in Gyeongseong and depicts the story of a suspected 'phantom' spy planted by an anti-Japanese organization in the Joseon Government General of Korea. The story unravels around the suspects who become trapped in a remote hotel, where they struggle to overcome the allegations and escape from the trap. The movie centers around the unstoppable operation of a real 'phantom' and will premiere to the public in the upcoming days on January 18th.