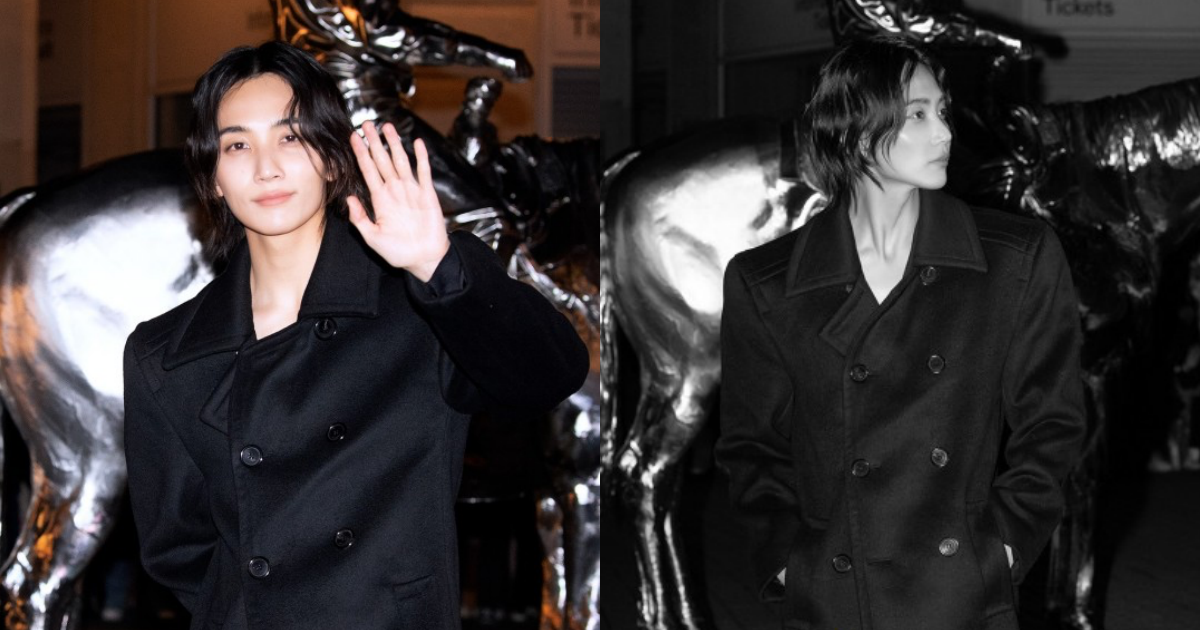 On January 17th, Seventeen's Jeonghan attended Saint Laurent's 2023 Fall Winter men's fashion show held in at the Bourse de Commerce Pinot Collection in Paris, France. Jeonghan watched the show from the front row as a K-pop artist representative.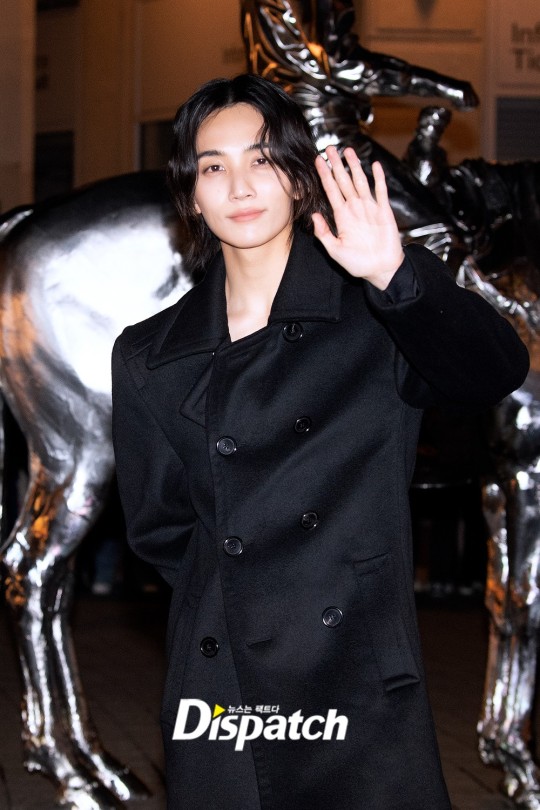 In a close-up interview with Dispatch, Jeonghan said, "It is my first time coming to Paris Fashion Week and it is an honor to be invited to Saint Laurent's show." Other world-class stars including Conan Gray, Jenna Ortega and Henry Eikenberry sat side by side to enjoy the show.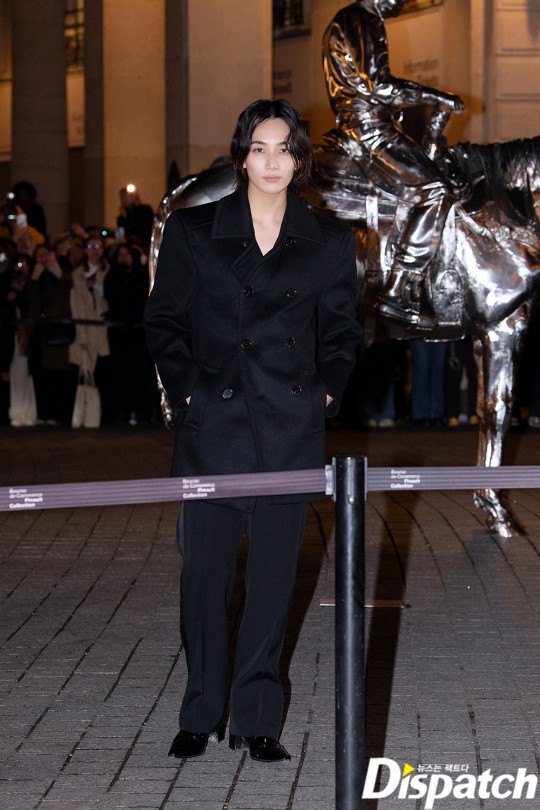 Before the show started, Jeonghan appeared in a ceremonial train prepared by Saint Laurent. Despite the cold weather, passionate French fans heated up the atmosphere, with explosive shouts pouring out from everywhere.
His chic black outfit was a fresh cut style from the 2023 FW collection. Jeonghan's patent leather boots with a trendy oversized pea coat caught the attention of the cameras.
Jeonghan was sweet to not just pass by the fans but approach them and thank them for waiting. The star stopped in front of the 'YSL' statue and posed like a professional model.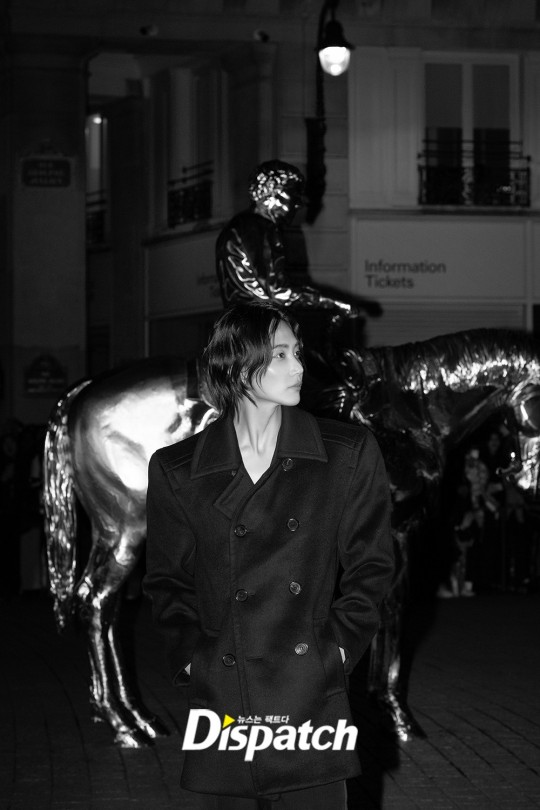 During the show, Jeonghan was captured sitting next to Henry Eikenberry and GQ USA editor-in-chief Will Welch, which was broadcast live online.
After the show ended, Jeonghan ran out to the fans and said, "Thank you to my wonderful carats who passionately supported me even in this cold weather. I am here today because of your continuous support and love. Thank you for the special memories."