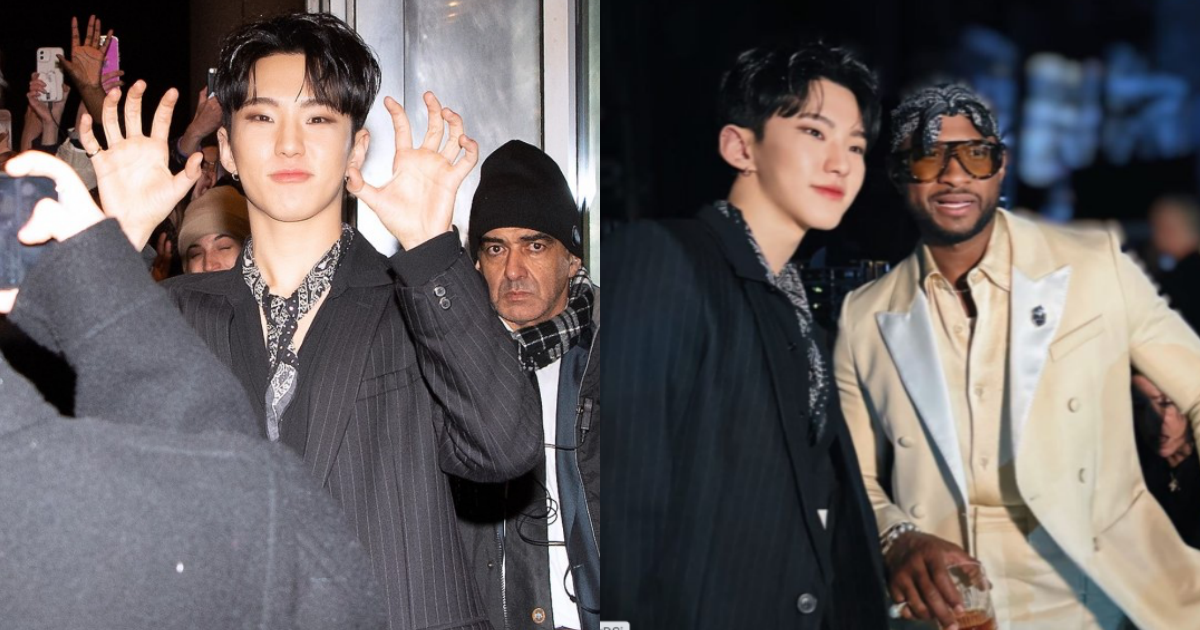 Seventeen's Hoshi heated up the streets of Paris Fashion Week. Commonly referred to 'Ho-sarang' ("Ho-love") in Korean, which is a combination of his name and the world 'love', Hoshi was the most popular star in town yesterday. On January 19th, Hoshi attended the 'ami' 2023 Fall Winter men's fashion show held in Paris at 20:30 (local time). His invitation was a direct invite from Ami's brand director Alexandre Mattiussi.
In a close-up interview with Dispatch, Hoshi said, "it is my first time at Paris Fashion Week. Thank you for the warm welcome from the minute I landed at the airport. I was worried fans would be waiting too long in the cold weather."
However, despite the cold weather, the Bastille Opera Theater was full of Hoshi fans.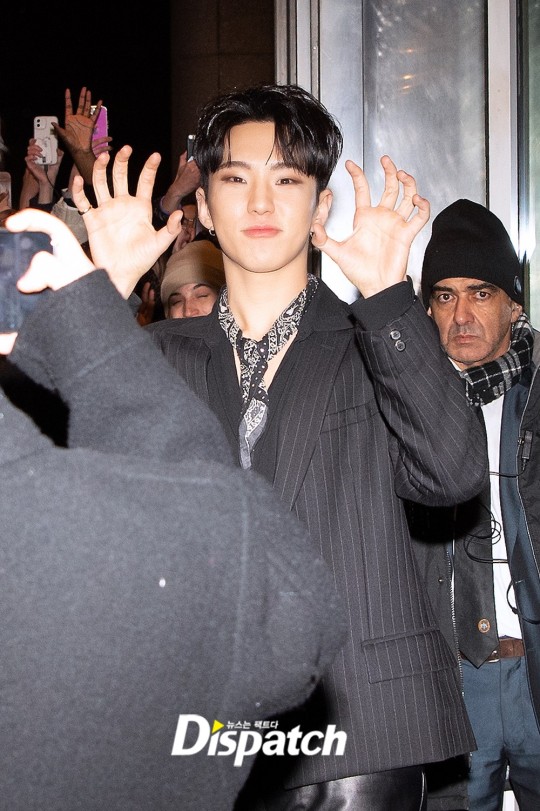 Just half an hour before the start of the show, Hoshi dominated the spotlight dressed in a striped suit jacket with leather pants. The star posed for fans who had been waiting with their cameras. His signature 'tiger pose' was also captured.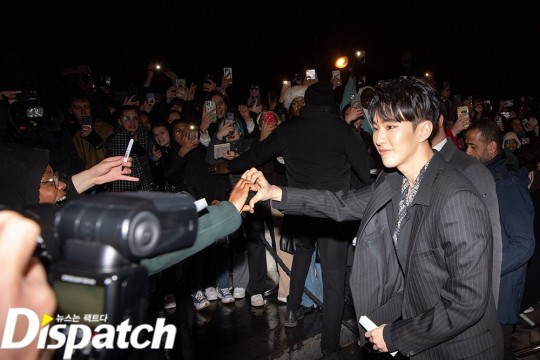 Hoshi watched the show with other world class stars including, popstar Usher, actor Noah Schnapp and Italian model Carla Bruni.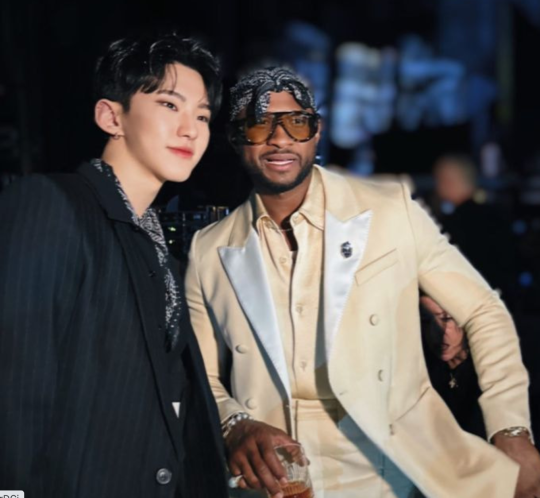 Even after the show finished, the heated atmosphere did not know how to cool down. The fans Waiwai until the last moments with Hoshi and continued to call out his name. Hoshi said, "Paris fans called out my name so loudly, it was really touching. Thanks to my fans I made it here in Paris, which is truly a special moment for me."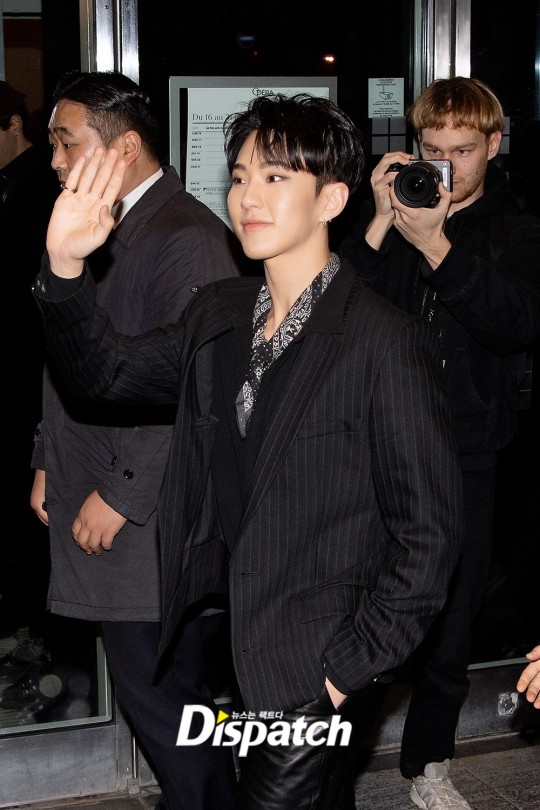 In the meantime, on February 6th, Seventeen's special unit group BSS (members consisting of Seung-Kwan, DK and Hoshi) will be making a comeback in five years.