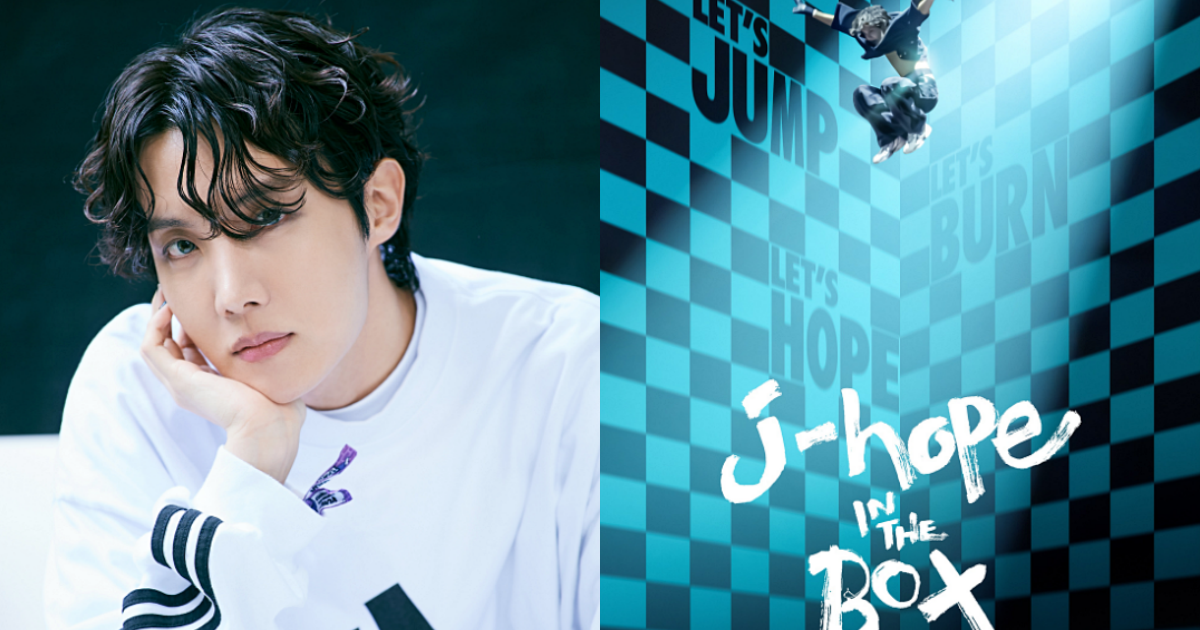 On January 20th, Big Hit Music released a teaser poster for J-Hope's upcoming documentary series titled 'J-Hope In The Box.' The documentary will show the process of J'Hope's first solo album 'Jack in the Box' in the making, as well as behind-the-scenes of promoting the album since its release in July last year.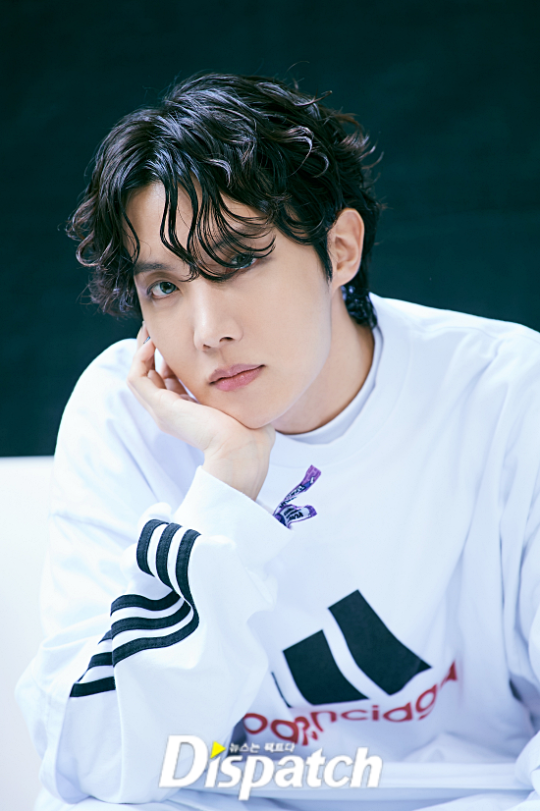 In the poster revealed, there is a blue and black checkered background with the phrases "let's hope", "let's burn" and "let's jump." J-Hope can be seen in jumping motion with his arms spread out wide, high up in the air. The poster portrays the artist's free-spirited image and creativity.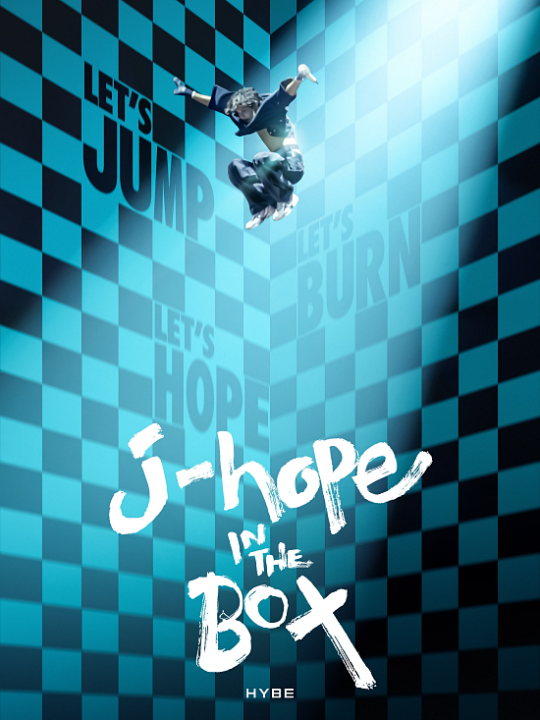 The documentary will follow the footsteps of J-Hope as a solo artist for over the course of 200 days. From album production, to parties and main stage performances on 'Lollapalooza', the series will unravel his full story.
'J-Hope in the Box' will be released worldwide on Weverse and Disney Plus on February 17th at 17:00 (KST).