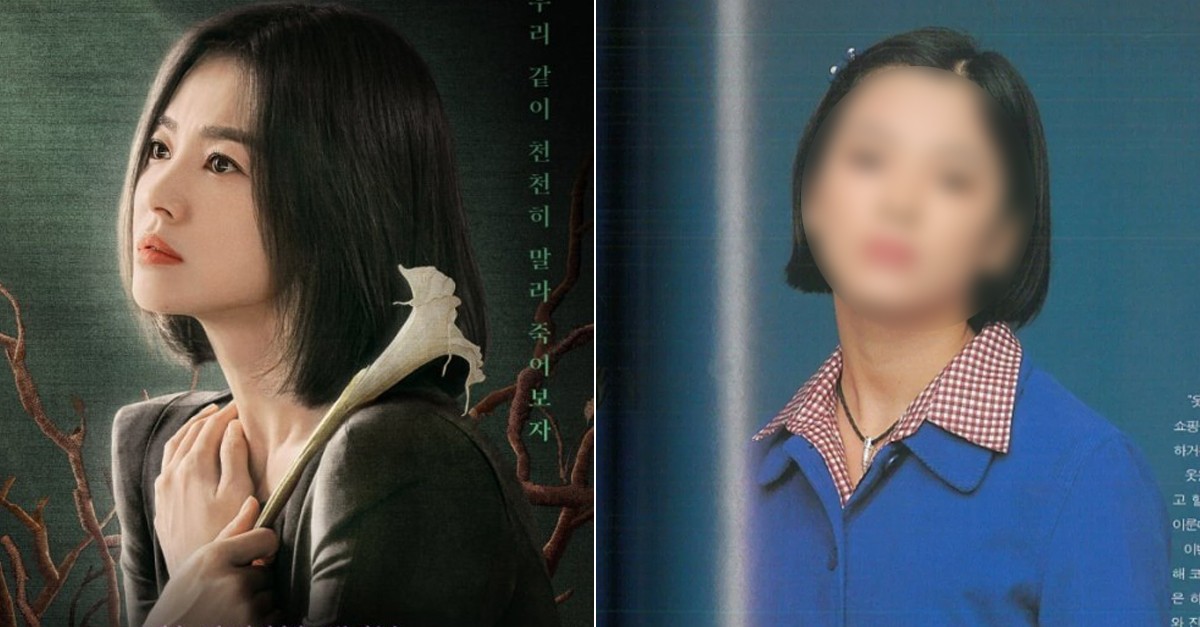 On January 25th, Song Hye-Kyo's magazine photo shoots from the past went viral online.
A page from a magazine titled 'Sookmyung Girls' Middle School 3rd Year Song Hye-Kyo', revealed a photo shoot of the actress as well as a close-up interview.
In one of the photos, Song Hye-Kyo had stylish short bob and was dressed in casual jeans with a velvet collared shirt, displaying a representative Y2K fashion look.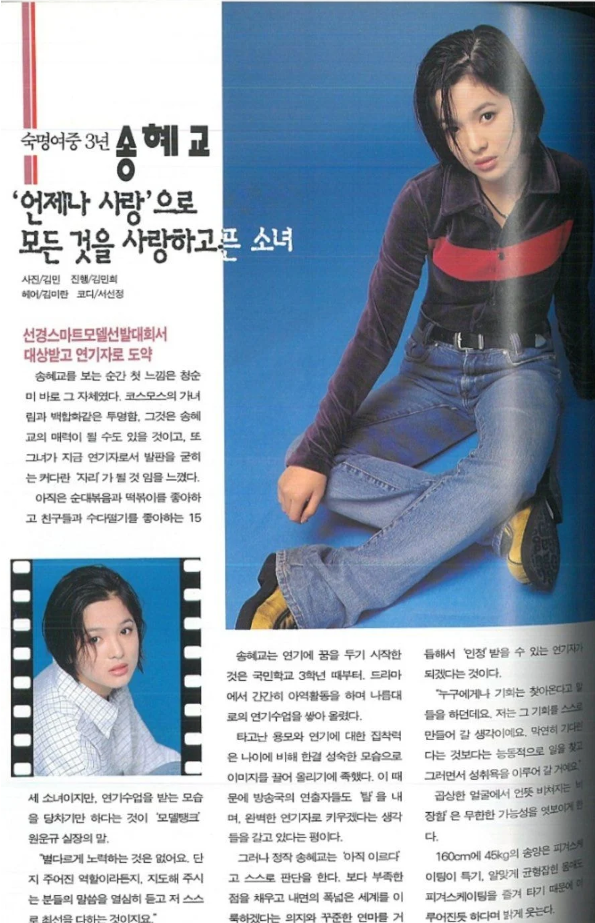 Song's natural beauty even from a young age caught the attention of the eye. In particular, a picture taken with her fringe flipped over her forehead and pinned with a hair pin reminded readers of her recent role as 'Moon Dong-Eun' from Netflix series 'The Glory.'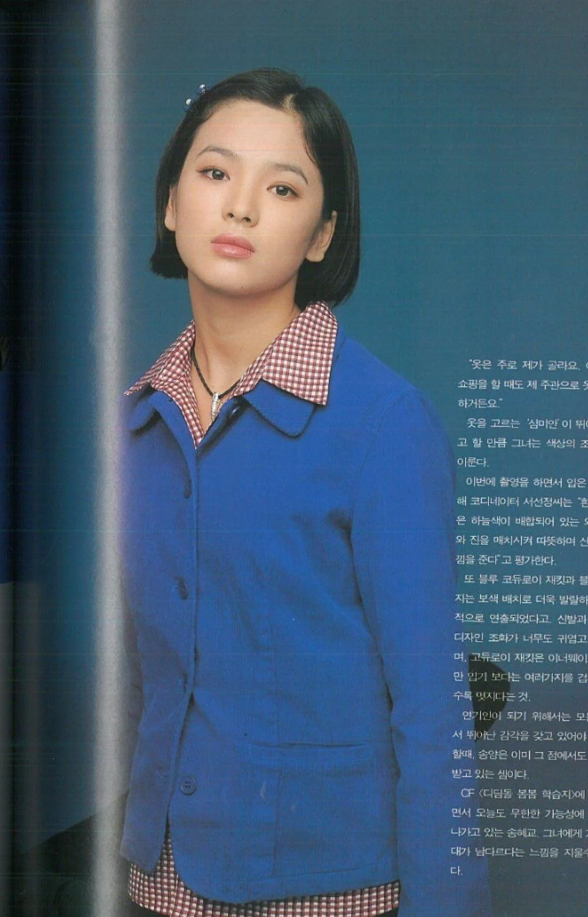 A photo of the actress standing on the side and looking deeply into the camera also prompted readers to look back at the promotion poster for 'The Glory' Part 1, which was released last year. Netizens have said that the eyes and expression are almost identical in both posters.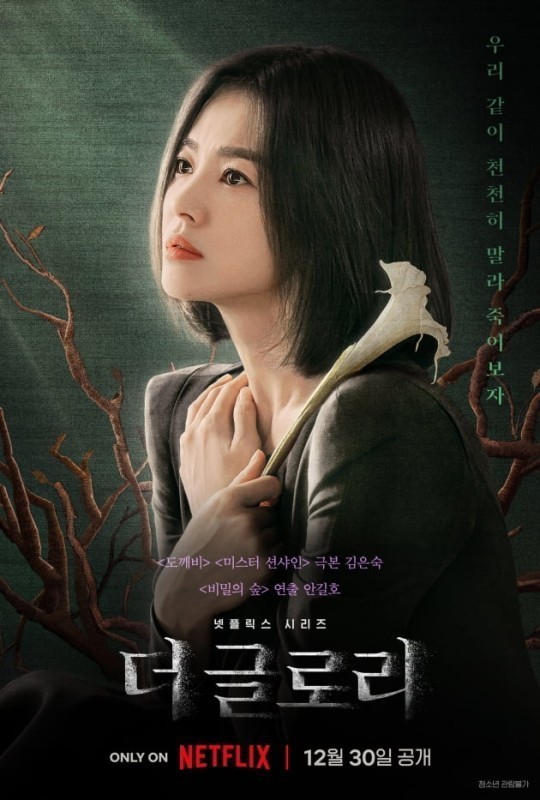 'The Glory' Part 2 will be coming to screens on March 10th so stay in tune!