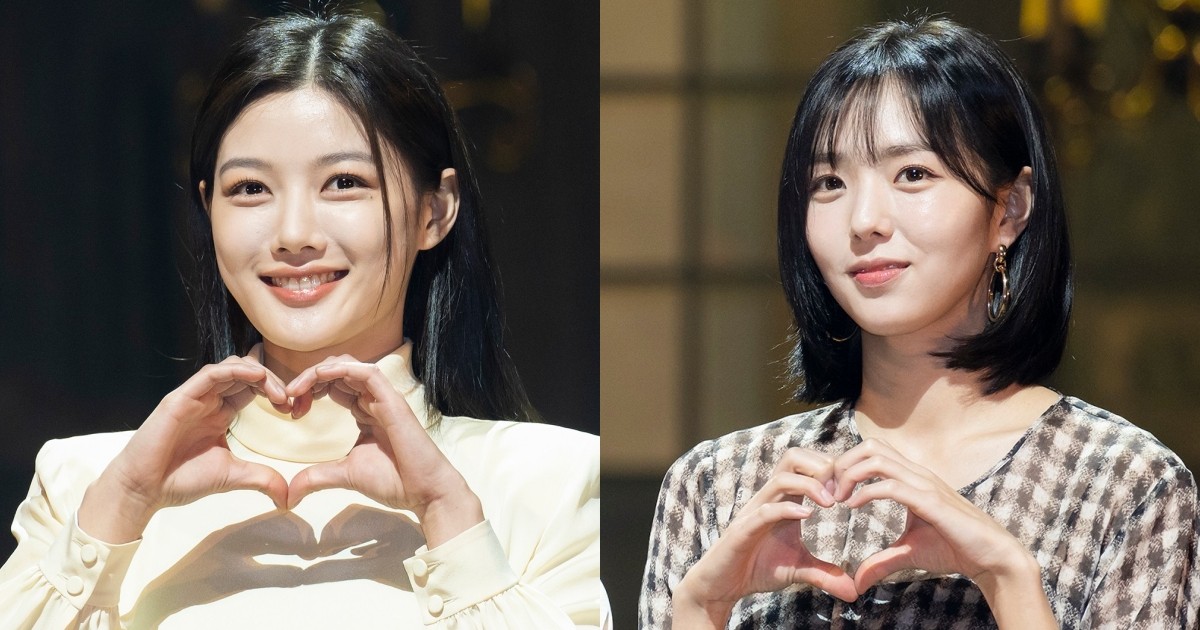 Actors Kim Yoo-jung and Chae Soo-bin attended a press conference for the play "Shakespeare in Love" at CJ Towol Theater of the Seoul Arts Center located in Seocho-gu on the afternoon of February 7.
They created a lovely atmosphere with a hand heart pose. A bright smile stood out.
Meanwhile, the play "Shakespeare in Love" is a work that unravels the love story between William Shakespeare and a confident woman Viola with a scene in "Romeo and Juliet." The show will run until March 26th.