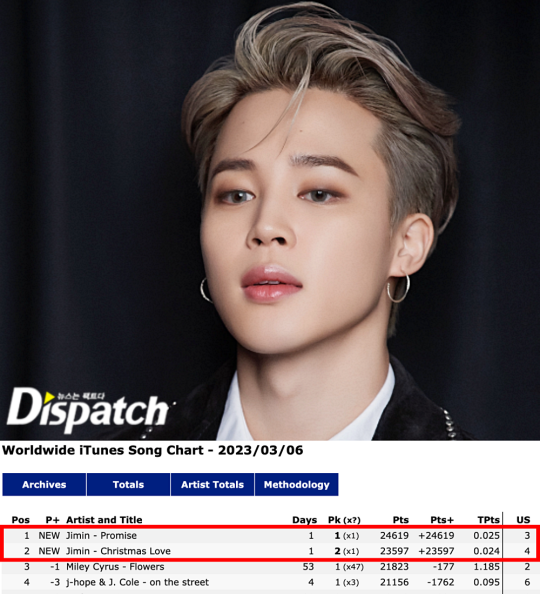 On March 7th, BTS' Jimin swept the iTunes Song chart with songs released from the past. A day before, on March 6th, 'Promise' and 'Christmas Love' made it to number 1 and 2.
'Promise' rocketed to the top of the iTunes 'Top Song' chart in 51 regions around the world. The track was originally released on SoundCloud in 2018 and is known to have been composed and produced by Jimin himself.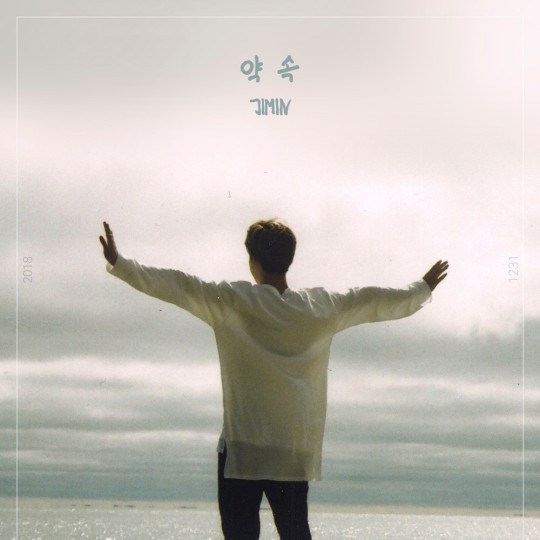 Jimin's other self-composed song 'Christmas Love' also topped the iTunes Top Song Chart in 17 regions around the world, including countries such as Argentina, Singapore and Japan. 'Christmas Love' is a track that was released in 2020, based on Jimin's childhood memories. The lyrics convey the message of wishing everyone to be happy.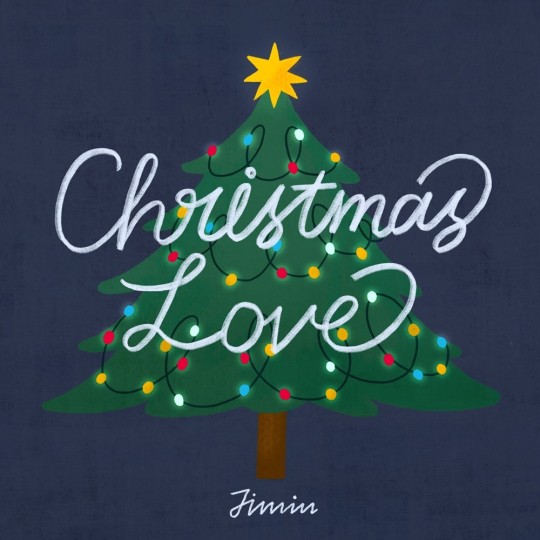 In the upcoming weeks, Jimin will drop his first solo album 'Face' on March 24th. Fans are already ecstatic about the solo debut and are gearing up for the official release whilst reminiscing on old tracks released by the star in previous years.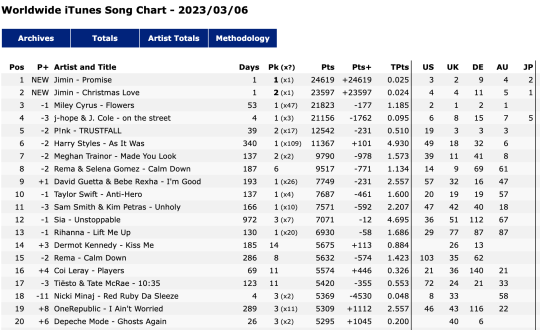 'Face' portrays the new path for Jimin as a soloist. Mood photos will be revealed on March 8th, followed by concept photos on March 10th and 11th. Stay in tune!