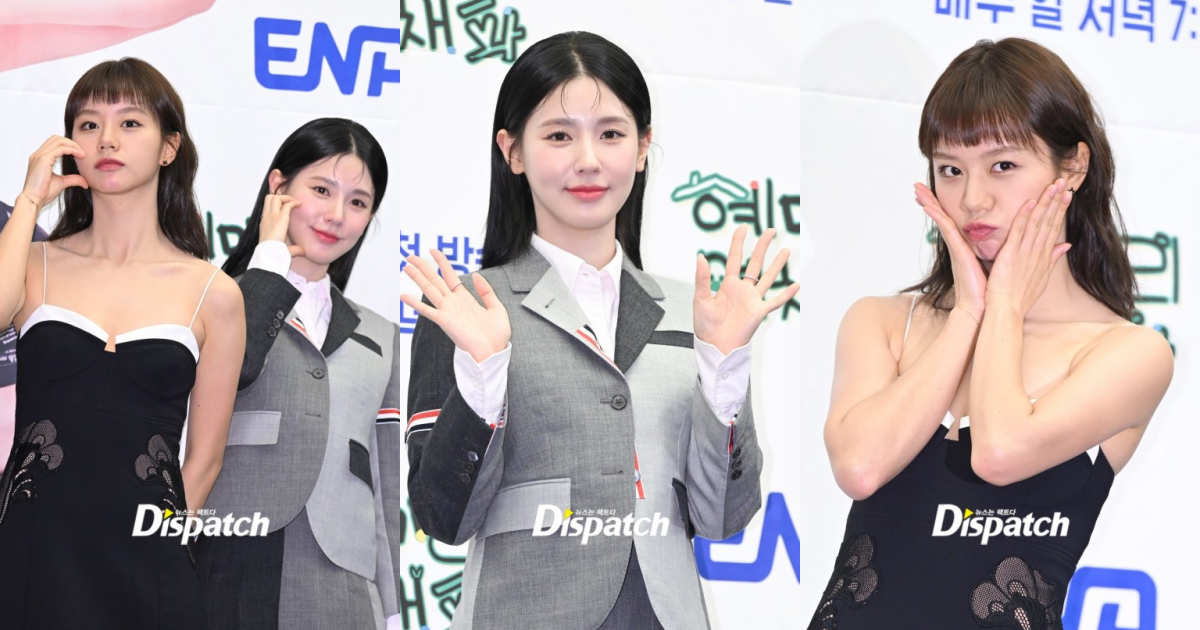 On March 9th, Hyeri and Miyeon of (G)I-DLE attended the production presentation of 'HyeMiLeeYeChaePa' (HMLYCP) at the Stanford Hotel Grand Ballroom in Sangam-dong, Seoul.
The two stars Hyeri and Miyeon posed with hearts, sending their love to cameras.
'HMLYCP' is a reality entertainment program that is drawn around housekeeping in a remote village in Korea. The first broadcast will be at 19:50 (KST) on March 12th.
Check out the photos below!