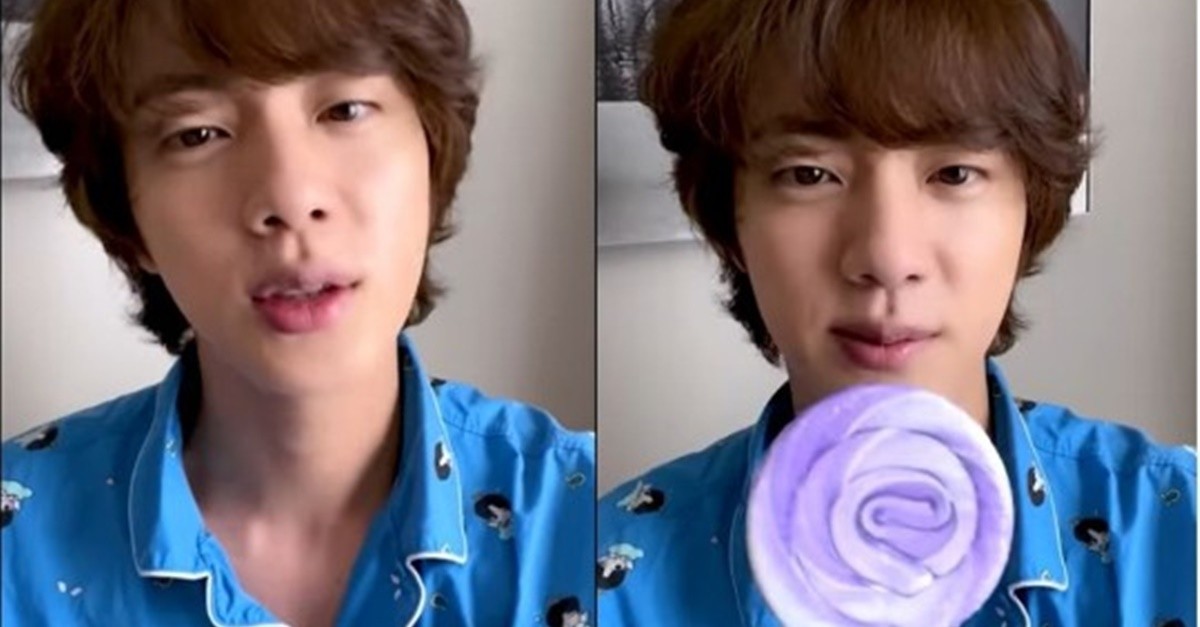 On March 14th, 'Bangtan TV' Youtube channel shared a video of BTS' Jin. The video was titled "Seokjin in the month of 'n.' Message from Jin : Mar 2023."
The video shows BTS member Jin before his enlistment. He begins by greeting his fans.
"Tada, hello everyone! I'm Jin. I wanted to say hi to all of you in March."
He continued, "of course by the time this video is out, it will not be physically possible to greet you live, but I wanted to leave this clip for you to celebrate 'White Day' in March. As it is White Day, I would like to bring out candy."
Jin takes out candy from the side and adds, "I am actually in Argentina as I am shooting this. I am here to perform with Coldplay and I am looking forward to meeting you on stage later."
He said, "I have my hair and make-up done nicely today so I wanted to share this moment with all of you."
Lastly, Jin said, "At the point you are all watching this, you would have probably already seen the performance with Coldplay. But when this video is actually released in March, please watch the performance video one more time whilst eating candy."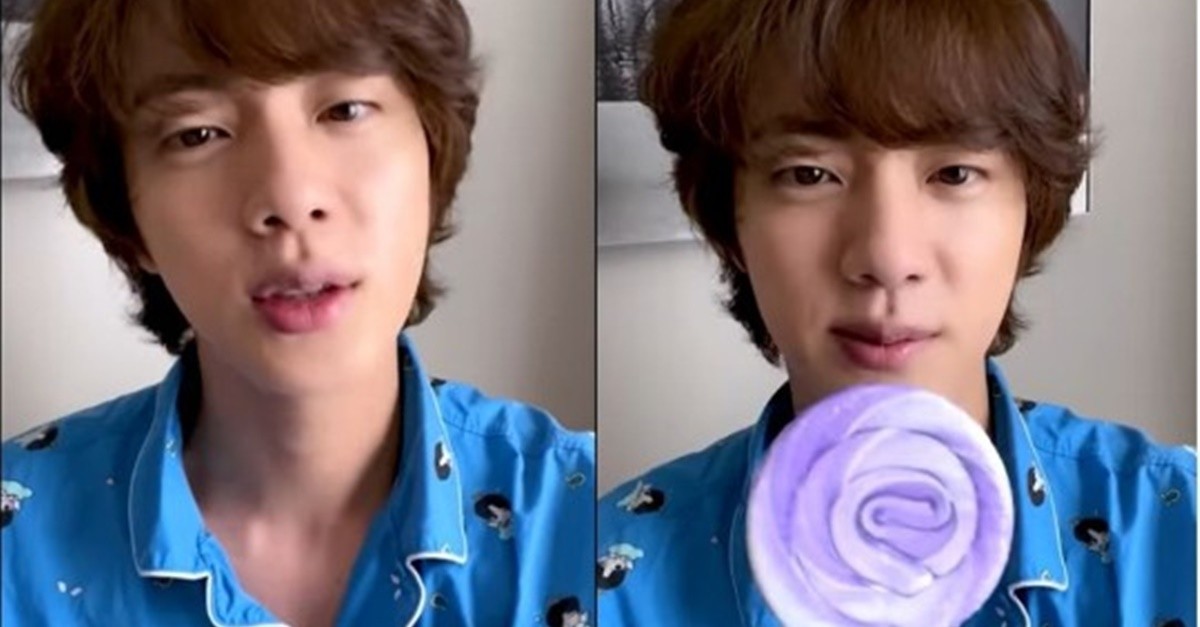 Based on Jin's talk, the video is assumed to have been filmed in late October, as he performed 'The Astornaut' for the first time at Coldplay's World Tour 'Music of the Spheres' in Bueons Aires, Argentina, on October 28th.
Jin enlisted in the army on December 13th last year and is expected to be discharged from his mandatory military service next year on June 12th.