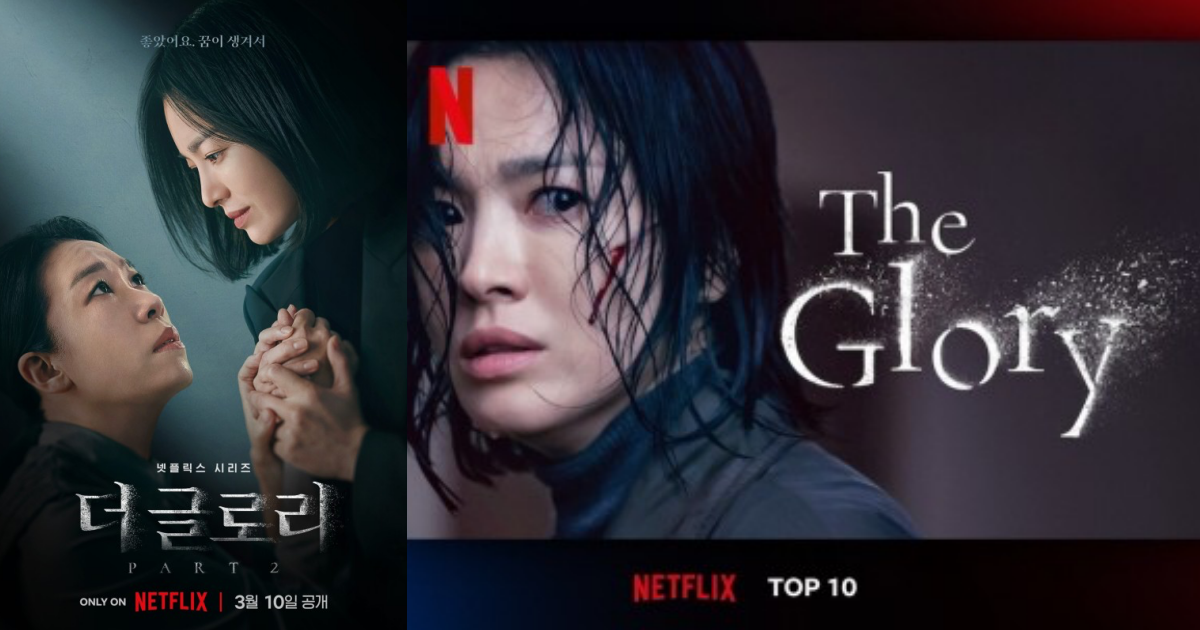 Netflix series 'The Glory' took first place for most watched series in the TV category on Netflix. Part 2 recorded more than 120 million viewing hours in just the first week of its release.
Based on the story of a woman who was a victim of school violence, the series unravels how the main character (played by Song Hye-Kyo) plots revenge for her destroyed childhood. Since the drop of Part 1 last year in December, the series has been the hottest topic to talk about worldwide. 'The Glory' continues to break new records on Netflix, such as marking 'the highest number of daily users on Netflix' soon after its official release.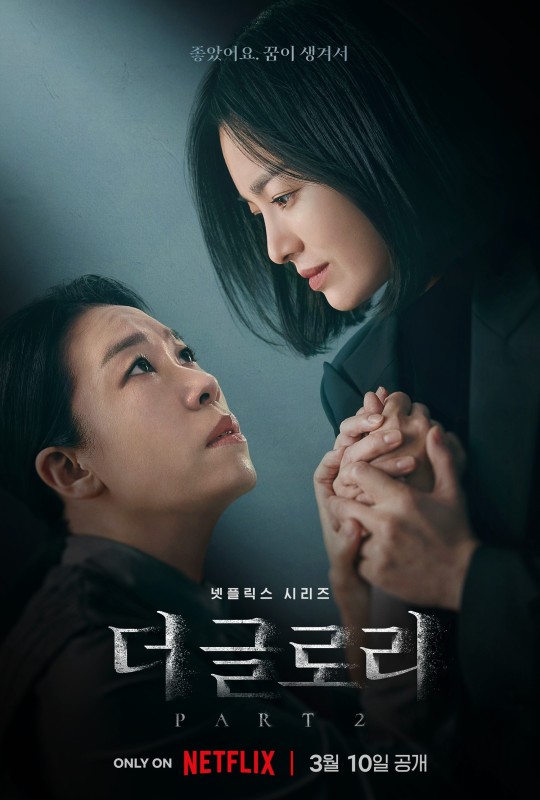 According to Netflix, 'The Glory' made it to No.1 in the non-English language TV category from March 6th to March 12th. It has been recorded that during the three days after the release of Part 2 on March 10th, The viewing time was 124.46 million hours, proving its global phenomenon.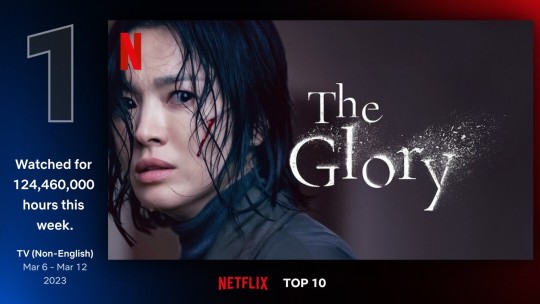 The series reached Top 10 in a total of 79 countries around the world, including, Korea, USA, Canada, UK, Germany, Morocco, Australia, New Zealand and many more.