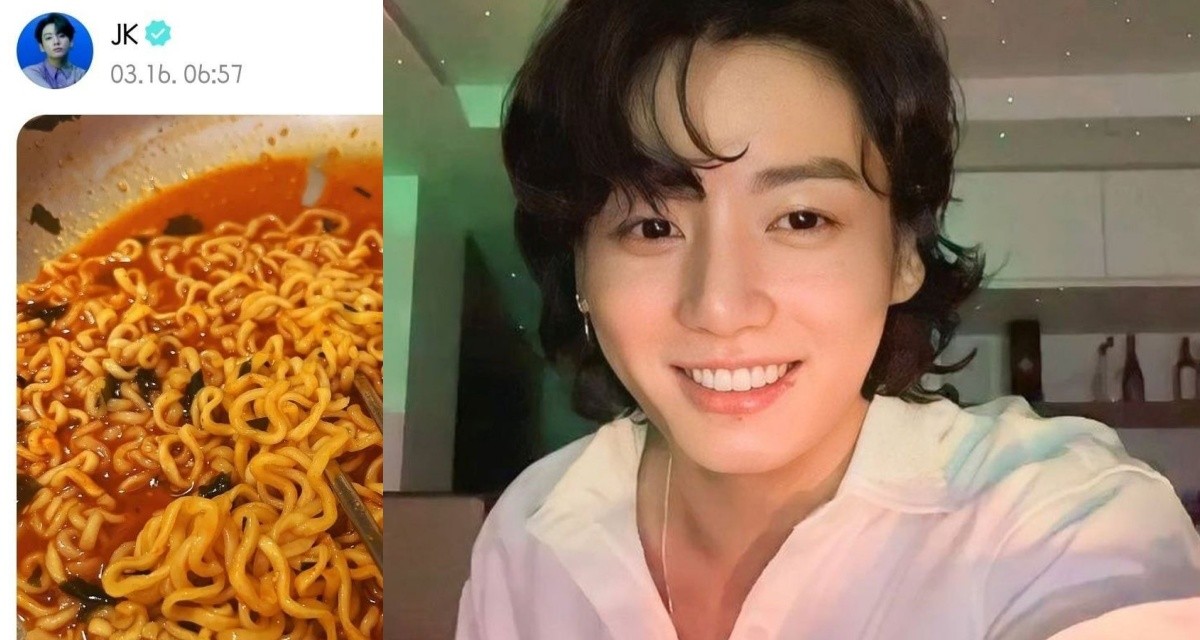 BTS Jung Kook drew attention by revealing his own ramen recipe.
On March 16, Jung Kook posted a recipe on the fan community Weverse, saying, "It's a Bulguri recipe."
Jung kook said, "This is really good. "It wasn't hacked," he said. "ARMY try it, too."I just ate," he said, sharing the recipe.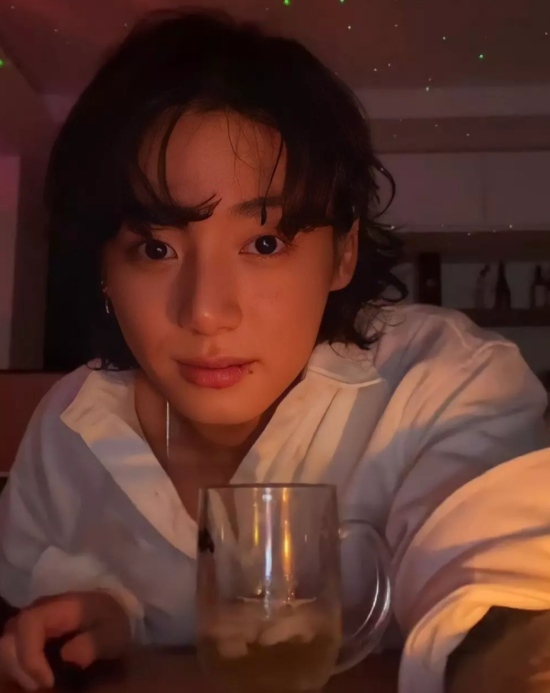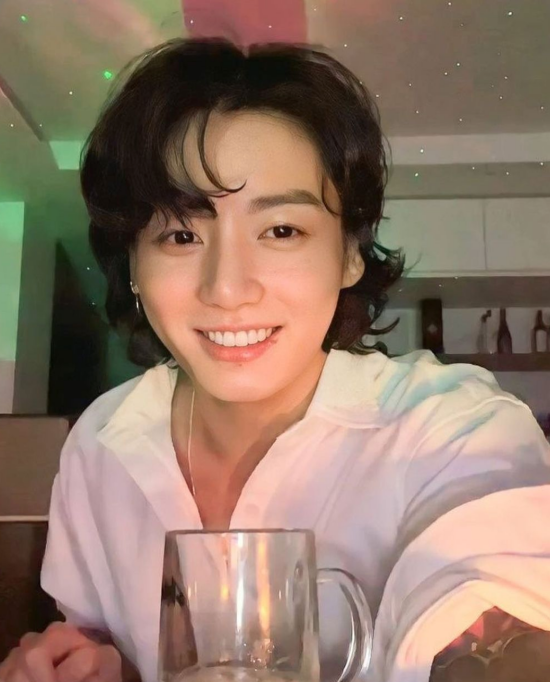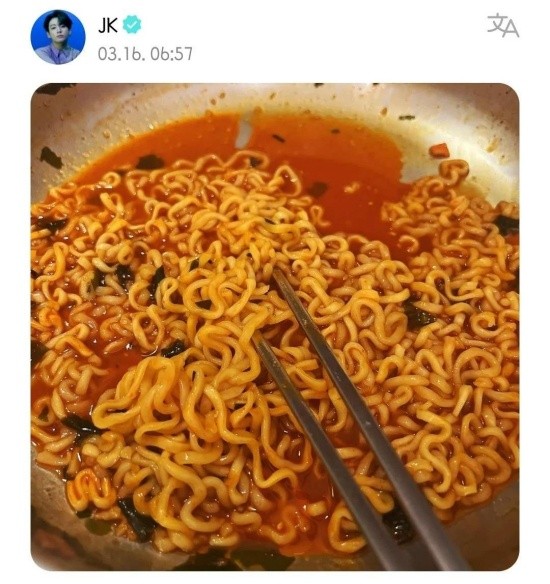 The recipe he shared was like this.
First, prepare buldak stir-fried noodles ramyun and Neoguri ramyun.
Then pour 650ml to 680ml of water into a frying pan rather than using a pot and heat it up.
Before the water starts to boil, add all the liquid sauce for the buldak stir-fried noodles
The Neoguri ramyun puts the dry ingredients in the powder half.
When the water starts to boil, add the noodles and start boiling.
Boil down the soup while checking the noodles. If it's salty, add more water.
Lastly, add the ingredients of the buldak stir-fried noodles, sesame seeds, and sprinkle an appropriate amount of perilla oil.
Jung Kook left a comment saying, "Oh,my detox failed."
Jimin and V also showed interest by posting comments.
Jimin said, "I should go to your house first when I go back to Korea," and Jungkook said, "Oh, my!" and welcomed him.
Jimin said, "Isn't it morning?" Go to sleep." V made people laugh by posting an additional comment saying, "I had a good nap."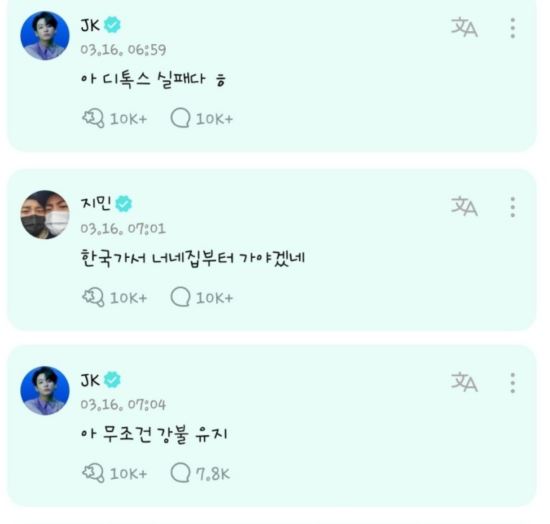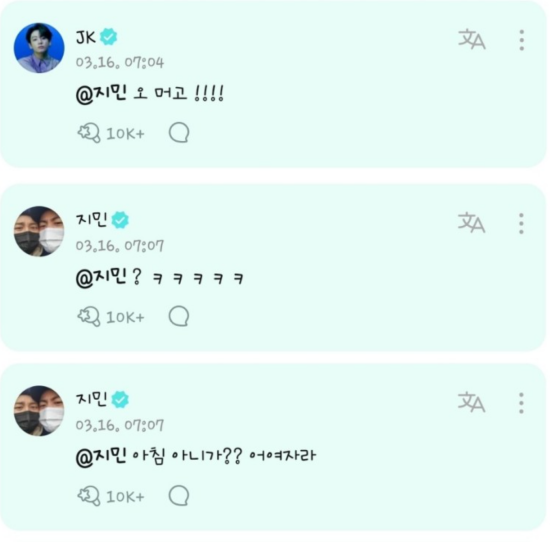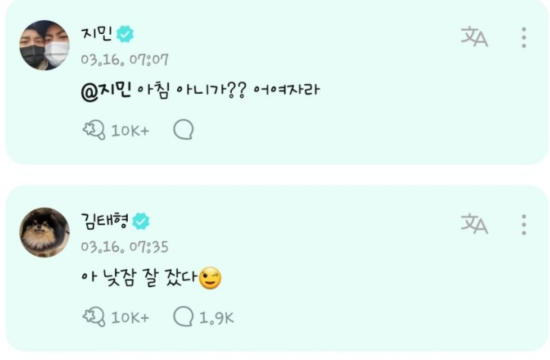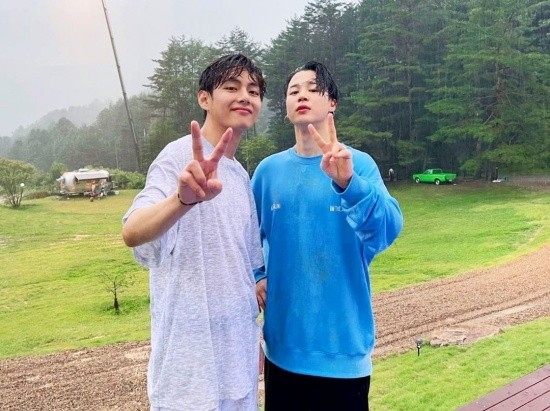 Netizens who heard this responded by saying, "they are so cute," "I'm hungry, Jung Kook," "Make me hungry as soon as I open my eyes..." "As expected, a baby foodie eats two ramens in the morning."