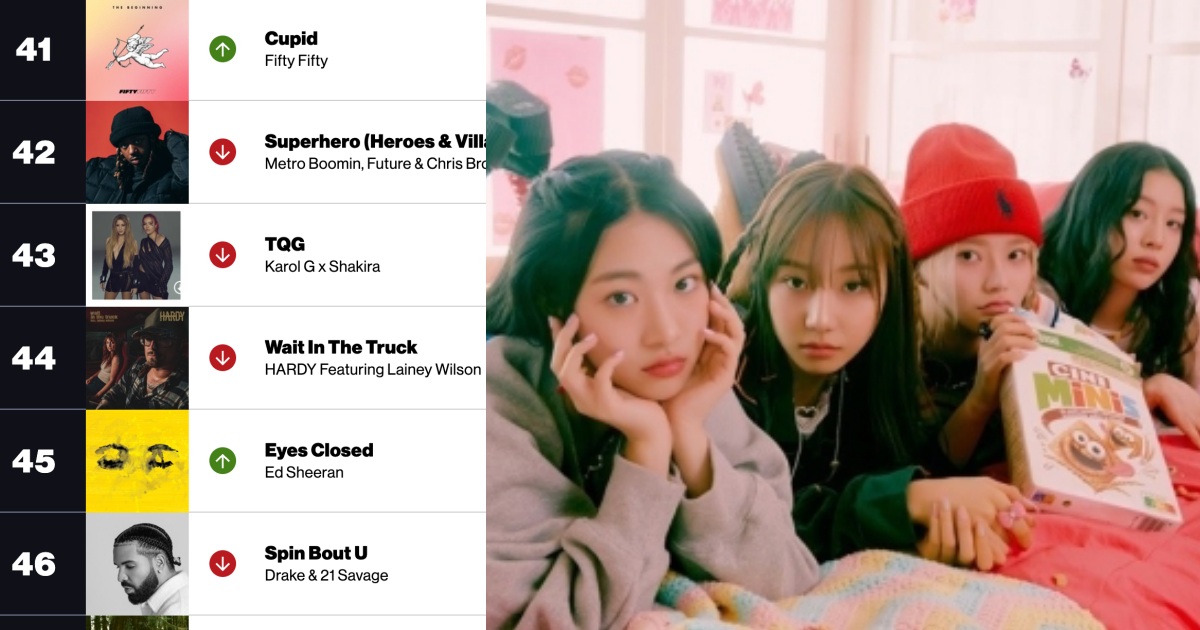 'Fifty Fifty' broke the record on Billboard. It has been on a steady rise for six weeks without a break.
Billboard released its latest chart on May 3. Fifty Fifty ranked 41st on the main music chart 'Hot 100' with her new song 'Cupid'.
It is the fourth-highest ranking ever recorded by a K-pop girl group on Hot 100. BLACKPINK 'Pink Venom' (22nd), 'Shut Down'(25th), and 'How 'You Like That' (33rd) set records.
It entered Billboard for six consecutive weeks. Fifty Fifty entered the chart at No. 100 on the 1st of last month.They set new records every week, ranking 94th in the second week, 85th in the third week, 60th in the fourth week, and 50th in the fifth week.
This is a significant record. It became the third K-pop girl group to enter 'Hot 100' for six consecutive weeks. BLACKPINK and NewJeans held the record earlier.
Also it ranked 8th in 'Billboard Global 200' (excluding the U.S).
Meanwhile, 'Cupid' is the title song of the first single released on February 24. It is a disco pop music, featuring comfortable rhythms and retro melodies.