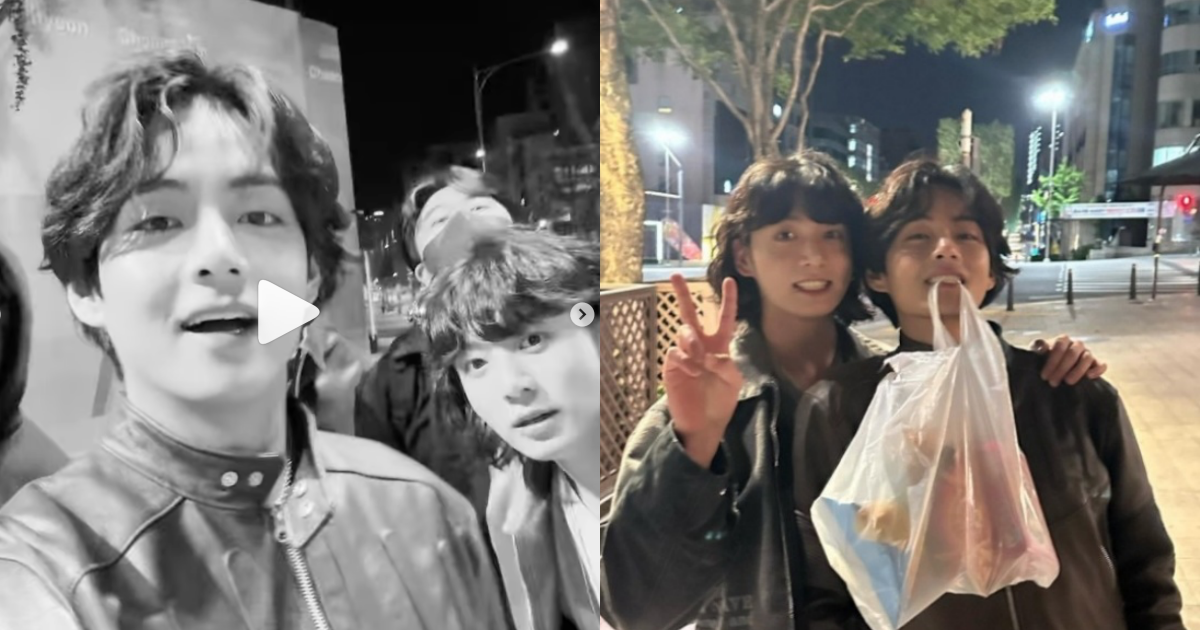 BTS members V and Jung kook are drawing attention by revealing their friendly appearance.
On May 14, V released a recent photo with the comment, 'These days'.
In the picture, V is posing affectionately with Jung kook with a plastic bag in his mouth. In particular, Jung kook is drawing attention with his new hairstyle.